Editor's Note: Share your personnel news with us by emailing Online Managing Editor Bianca R. Montes at [email protected].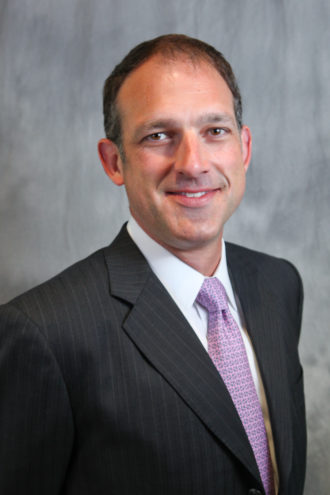 Hunt Oil Company announced today that Travis Armayor, senior vice president, has been promoted to Chief Financial Officer (CFO). In this role, Armayor will oversee the accounting, corporate finance, treasury, business development, and commodity marketing functions for Hunt Oil, as well as provide financial leadership for all of Hunt Consolidated's energy activities.
Armayor joined Hunt in 2009 as vice president of Corporate Development and was senior vice president of Corporate Finance and Business Development before his current position. Armayor has more than 25 years of corporate finance experience. Before joining Hunt, he was an energy investment banker primarily at Merrill Lynch and predecessors to JPMorgan in New York, Houston, and Dallas.
Armayor earned a BBA from Baylor University and an MBA from Vanderbilt University.
Retail Real Estate Pro Joins SRS Real Estate Partners
Karla Smith has joined SRS Real Estate Partners as senior vice president and principal in the firm's DFW office. She specializes in big box and grocery tenant representation throughout the states of Texas, Oklahoma, Louisiana, and Arkansas, as well as rollouts for various national retailers.
Smith has 17 years of experience in retail real estate, most recently with CBRE. She was a partner at UCR before its merger with CBRE in 2015.
A graduate of the University of Texas at Dallas, Smith is a contributor in the book Winning Ways in Commercial Real Estate: 18 Successful Women Unveil the Tips of the Trade in the Real Estate World. A lease for Target in Preston Center was recognized as the year's top retail deal by D CEO magazine.
Transwestern Development's Adds to Its Logistics Development Group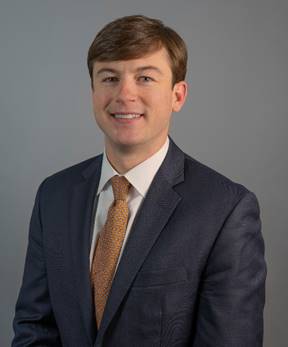 Transwestern Development has appointed Wilson White as a development manager to pursue industrial opportunities in Dallas-Fort Worth. This hire follows a series of senior leader appointments, including former Trammell Crow exec Denton Walker, to oversee projects throughout the Southwest. The group develops both speculative and build-to-suit industrial projects, primarily in major distribution markets, with expertise in intermodal logistics, e-commerce, port strategy, sustainability, and municipal incentives.
White joins TDC from Johnson Development Associates, where he was responsible for due diligence, design, permitting, and delivery of industrial projects in the Southwest region. He earned a bachelor's degree in economics and business from Hampden-Sydney College.
LandDesign Adds Marla Ponton to Growing Dallas Office
Engineer Marla Ponton has joined LandDesign as a business development representative. Based in the firm's growing Dallas office, Ponton brings with her a multidisciplinary background, including seven-plus years of work as a professional engineer and a robust knowledge of the local real estate markets, land development, and multifamily and commercial project needs.
Before joining the firm, Ponton served as a collaborative partner to LandDesign, working with principal Heth Kendrick on multifamily projects in the Dallas region. "Marla's experience as a civil engineer gives her a keen understanding of our approach to design and the diverse perspectives our planners, landscape architects, and civil engineers bring to projects," Kendrick says.
Ammanuel Metta Tapped to Lead TruAmerica Multifamily's New Dallas Office
TruAmerica Multifamily continues to expand its investment platform nationally, establishing  a Central U.S. headquarters in Dallas under the direction of new hire Ammanuel Metta, He joins TruAmerica as senior director of acquisitions and will lead the firm's investment efforts in Texas and the Midwest.
Metta brings more than 12 years of multifamily investment experience to the position, the last seven with Dallas-based Price Realty Corporation. As VP of acquisitions at Price, he was responsible for identifying multifamily investment opportunities throughout the Lone Star State. Metta is a graduate of the University of Texas at Austin, where he also earned an MBA with a specialization in real estate finance.
Crescent Communities Promotes Daniel Cooper to Senior Vice President
Daniel Cooper has been promoted to senior vice president of multifamily and commercial construction at Crescent Communities. He will now oversee all preconstruction and construction operations for both multifamily and commercial businesses across the company's national footprint. He also will continue to lead Crescent Communities' in-house construction company, Crescent Communities Construction, which will start three new projects across the East region and hire eleven new team members this year.
Previously, Cooper led the multifamily construction team the company, which he joined in 2016. Prior to that, he held senior management and executive positions for over a decade at Fortune-Johnson in Atlanta. He is a graduate of the University of Georgia Terry College of Business.
Westmount Realty Capital Hires Chasidy Bright as Director
Chasidy Bright has joined Westmount Realty Capital as director of multifamily asset management and operations. Bright brings more than 25 years of property management and hospitality experience to the investment firm and will oversee its Multifamily Asset Management Division.
Bright previously served as vice president at Avenue5 Residential, a Seattle-based property management firm. Prior to that, Bright spent nearly 10 years in a regional management capacity at various Dallas area property management firms.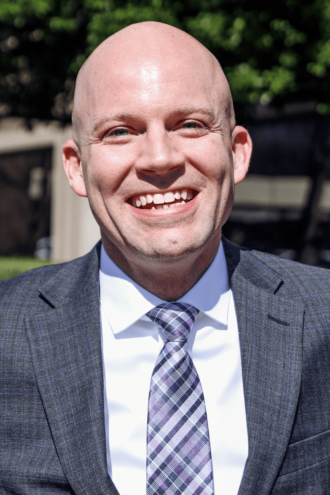 AccentCare Inc. appoints new Chief Financial Officer
AccentCare has named Ryan Solomon as the company's new chief financial officer. He will serve as a senior member of the executive leadership team, reporting to CEO Steve Rodgers. Ryan will oversee the finance, accounting, treasury, tax and corporate development functions for AccentCare, and will be based at the company's headquarters in Dallas.
Ryan joins AccentCare after having served as CFO at Apple Leisure Group, a multibillion-dollar travel industry company, where he played a crucial role in scaling the broader finance organization and supported the company's successful merger and acquisition efforts.
A native Texan, Ryan holds a bachelor of science in economics from Texas A&M University and an MBA in finance from Texas Christian University.
Newk's Eatery Announces Joe Pate as Chief Operations Officer
Joe Pate has been hired as chief operations officer at Newk's Eatery, a new position created to expand the company's operations team as part of a plan for continued growth. Pate comes to Newk's with 35 years of experience in the restaurant industry, serving more than 20 years with la Madeline, most recently as vice president of operations, where he oversaw la Madeline's largest franchise group.
NAI Robert Lynn Names Randy Wood as Executive Vice President
Commercial real estate veteran Randy Wood has been to head up industrial leasing as executive vice president at NAI Robert Lynn. Wood has more than 35 years of experience managing industrial leasing projects in Dallas-Fort Worth. As executive vice president of industrial leasing, he will oversee NAI Robert Lynn's leasing assignments with institutional owners in the D-FW region. Before joining the firm, Wood spent nearly 13 years with Duke Realty as vice president of industrial leasing.
Get the D CEO Newsletter
Stay up to speed on DFW's fast-moving business community with weekly news reports, interviews, and insights.