From discussions on the potential business impact of the 2020 Presidential election (click here to read that story) and how a recession might impact DFW to how the CFO role has evolved over the years, top-level financial executives led an engaging discussion this week at the CFO Outlook 2020; a panel hosted annually by D CEO Magazine.
Held at Communities Foundation of Texas' headquarters and moderated by D CEO editor, Christine Perez, the conversation revealed Dallas' CFOs are seemingly less concerned with the effects of a possible recession in the near future than the rise of labor costs nationwide and see their role — and Dallas business community as a whole—evolving for the better.
On stage was Derek Kerr of American Airlines, Sam Cheng of Earthbound Trading Co., Craig Storey of VARIDESK, and Debra Wood of Square 1 Restaurants.
Here, we list our favorite quotes from each of our CFO panelists:
On how the CFO role and their partnership with the CEO has evolved
"The relationship between IT and finance is a massive change — at least for our industry. How do we work together? How do we get things done faster? How do we get approvals quicker so people can work and get through things faster? Because, in our industry, that is the biggest difference: we went through a big merger, we got all that done, but now [we] have to catch up to others who are in that industry. And I agree, it's the data. It's how do we do it? How do we work with IT? How do we go forward with that?
And the CEO expects that: how do we work well with the rest of the organization instead of being a roadblock? We had to be for the longest period of time because we had to survive. We had to make it to the next day and have enough cash to keep going. It's no longer that way."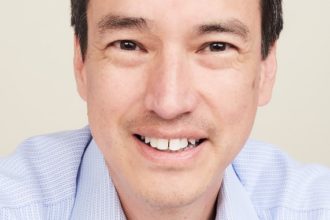 On what keeps him up at night
"Labor costs are our biggest struggle, I think, right now, and we are going to continue to have issues with that. But, the other part of that is — just with unemployment as low as it is — to continue to maintain and keep good people. And we try to do a good job of that. We usually don't pay the best, but we try to have the best environment, the best atmosphere, the best benefits that we can."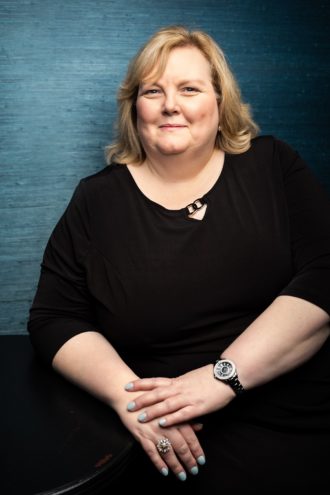 Debra Wood — CFO, Square 1 Restaurants, LLC.
On how she would rate Dallas-Fort Worth as a business environment.
"I did not appreciate how special Dallas is until I left and experienced something completely different — especially being near Washington D.C. I have found that everyone here wants to promote your business.
I did a little bit of research — because I am kind of geeky that way — and there was an Inc. Magazine article. It was "the best cities to start a business," and it was just done in the last couple of months, and Dallas was ranked number 29. I thought it should have been higher. Austin was number one. Another article that I read was Forbes, and it listed the best cities to do business in, and Dallas was number two after Seattle. I think when you continuously see your city at the top of all these different rankings … and you see just all of the growth that is happening — not only in Dallas proper but in the surrounding areas, like Frisco — I think the sky is the limit for this city going forward."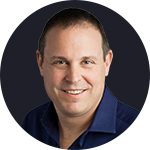 Craig Storey — CFO, VARIDESK
On where he sees the regional economy in the next year and the broader future.
"I have tempered optimism — certainly a lot of optimism about the DFW market — but I think we are starting to see a little bit of flattening of the economy nationally. I think last year the Oxford Institute said two-thirds of cities across the globe had declining GDP year-over-year. Dallas bucked that trend.
To a certain extent, we go as the overall world, and U.S. economies go. We are entering an election year. There is a lot of anxiety … But, I think beyond that there are so many signs that, if there is a significant downturn, Dallas will feel much less effects than the rest of the world. I think there are so many people betting on Dallas. There is 3.8 million square feet of commercial office space in the DFW area being built over the next 12 to 24 months, and over half of it is leased. I think that is a really strong sign, or a leading indicator, that people are betting on Dallas. So, while at a more macro level, we're going to start to see a little bit of slowing, Dallas may see some slowing, but we will still be growing."
Get the D CEO Newsletter
Stay up to speed on DFW's fast-moving business community with weekly news reports, interviews, and insights.