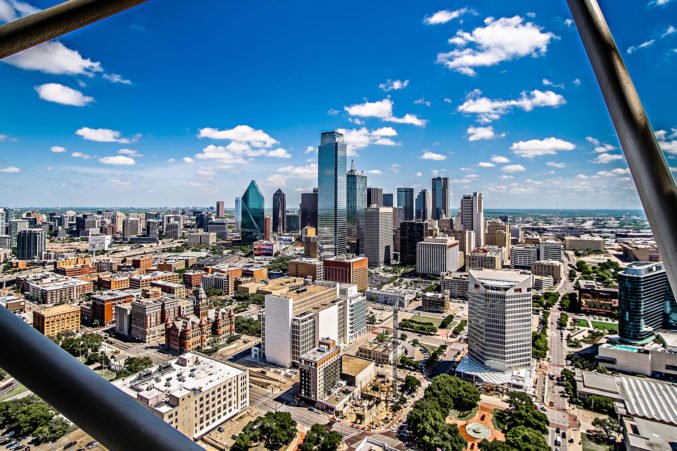 Finalists Announced: 2020 Mergers & Acquisitions Awards
The program, presented by D CEO in partnership with ACG, honors the region's top business transactions and dealmakers.
D CEO and the Association for Corporate Growth-DFW are proud to announce the top mergers and acquisitions in North Texas—and the dealmakers who made them happen. All finalists will be featured in the May issue of D CEO magazine and honored at a private awards ceremony on April 30, where winners will be revealed.
FINALISTS: DEALS OF THE YEAR
Advent International's Acquisition of AccentCare
Blucora's Acquisition of 1st Global
Capital Southwest's Sale of Media Recovery (SpotSee)
Coltala Holdings' Trudela Partners' Acquisition of Walker Heating and Air and Metro Energy Savers
Comstock Resources' Acquisition of Covey Park Energy
Landry's Acquisition of Del Frisco's Steakhouse Brands
Merger of Lexipol and Praetorian Digital
Nexstar Media Group's Acquisition of Tribune Media
Quisitive Technology Solutions' Acquisition of Corporate Renaissance Group
Sale of WatchGuard Inc. to Motorola Solutions
Timberlake & Dickson Management Buyout
Trinity Hunt Partners' Acquisition of Wexco International Corp.
Vistra Energy's Acquisition of  Ambit Energy
Wehner Multifamily/Hidden Harbor Capital Partners
FINALISTS: DEALMAKERS OF THE YEAR
Ron Baker, Cadence Bank NA
Daniel Boarder, Whitley Penn
Paul Braswell, FBFK
Scot Cockroft, Sigma Mergers & Acquisitions
David Gail, Weil, Gotshal & Manges
Michael Hainsfurther, Munsch Hardt
Heather Hubbard, Valesco Industries
Ryan Irby, Weaver
Barrett Kingsriter, Pinecrest Capital Partners
Barrett Lidji, Northaven Capital
Jeff Matthews, EastWest Bank
David McLean, McGuireWoods
Brad Porter, Moss Adams
Brad Purifoy, Corporate Finance Associates
Gretchen Seay, Clearsight Advisors
Lindsey Wendler, NTA-Riverbend