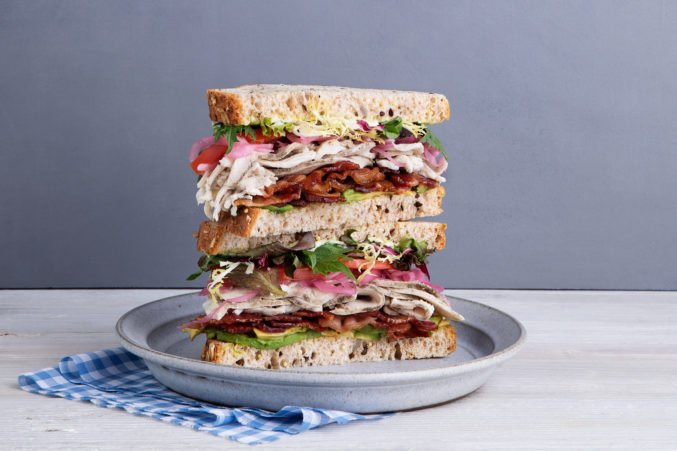 California-Based Sandwich Shop Expands Into Dallas
Kevin Miles, a "rapid-growth guru," is hoping for a repeat of the expansion he helmed at Zoe's Kitchen.
Mendocino Farms—a California-based sandwich shop serving upscale and healthy twists on classic lunch subs—has plans to expand rapidly across the Lone Star State. The concept's farm-fresh ingredients, local artisan bread, and fruit-forward flavors took root in L.A., and quickly spread upward and outward into Northern California, reaching Houston last year.
Now, they hope to continue their growth with up to five potential locations in Dallas-Fort Worth, the first of which will open March 11, adding roughly 80 jobs to the food industry. Located across from Trammell Crow Center, the eatery will join 400 Gradi and Roti at the Ross Avenue mixed-use tower (and future home of the JW Marriott).
Former CEO of Plano-based Zoe's Kitchen, Kevin Miles, is at the helm of Mendocino Farm's rapid growth. The CEO and Texas native claims that Mendocino Farms plans to expand in a "hub and spokes" type strategy, branching across Texas rather than jumping from state to state.
"It makes a lot of sense to go into dense markets where food is prominent and people really enjoy that finer dining or upscale dining and are looking for that better-for-you product," Miles said.
Recently named Bon Appetit's Restaurant City of 2019 and previously garnering similar mentions for fitness, Dallas seems to fit Miles' vision—and a large number of Texas transplants moving to the state from California certainly create an additional draw.
Though much of our city may fit well within Miles' description of the sandwich lover searching for upscale dining and healthy ingredients, he hopes his first location will be of particular interest to downtown's business scene.
"We're starting downtown, and we are hoping to do a lot of catering to consumers in the towers," Miles said. He hopes the location will bring in many office workers who may not have otherwise been exposed to Mendocino Farms, providing options and food education to downtown Dallas' workforce. From there, Miles hopes Mendocino Farm's will grow into suburban areas, such as Addison.
Miles plans to open one or two Mendocino Farms locations in Austin by the end of the year and eventually aims to expand the chain's presence in Houston to up to seven locations. With Miles' experience, such an undertaking seems more than feasible. "Most of my background has been in high growth," he said. "It's where I feel I add value." Miles began leading Zoe's Kitchen when it was just 30 units. By the time he transitioned out of the company, there were over 250 Zoe's Kitchen locations.
With 32 locations currently, Miles is making a similar start at Mendocino Farms. Eventually, he wants to cover all of the population-dense, urban areas of Texas.
"From a demographic standpoint, when you look at Houston, Dallas, Austin, and many parts of Texas … they are that very food-forward and cuisine-driven culture," Miles said. "We really wanted to bring that polished, fast-casual experience to those markets.