Come March 2020; the Park Place brand will be operating under new leadership.
Ken Schnitzer, founder and chairman of Park Place Dealerships, announced today his intention to sell 14 dealerships to Asbury Automotive Group, one of the largest automotive retail and service companies with 88 dealerships and revenues of $6.9 billion.
The $1 billion all-cash transaction, excluding vehicle inventory, includes the Park Place brand and the following dealerships: Mercedes-Benz stores in Dallas, Fort Worth and Arlington, Lexus Plano and Lexus Grapevine, Jaguar/Land Rover DFW and an Austin location currently under construction, Porsche Dallas, Volvo, Bentley Dallas, Rolls-Royce Motor Cars Dallas, McLaren Dallas, and Maserati Dallas. Park Place BodyWerks in Dallas and Fort Worth are also included in the sale.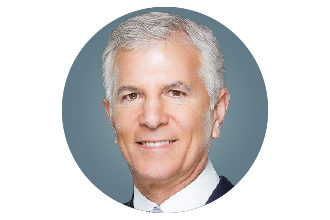 Schnitzer, who founded Park Place Dealerships in 1987 with a single Mercedes-Benz dealership on Oak Lawn Avenue, will maintain ownership of the Mercedes-Benz and Porsche dealerships in Grapevine, as well as the body shop in Grapevine.
The transaction is expected to be finalized by March 2020.
Park Place Dealerships employs more than 2,100 members and operates 17 full-service dealerships with a unique portfolio of high volume, award-winning luxury dealerships with premier real estate.
Three stores rank among the top 10 stores in volume in the country amongst their franchise: Mercedes-Benz, Porsche, and Bentley. Also, the Jaguar/Land Rover store and both Lexus stores rank in the top 15, and the Volvo store ranks in the top 20.
Atlanta-based Asbury (NYSE: ABG) was founded in 1995, and as of 2018, its rank in the Fortune 500 is 434 out of 500.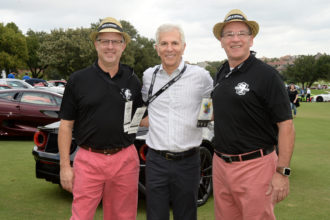 The purchase price includes $785 million of goodwill, $215 million for real estate and leasehold improvements, and $30 million for parts and fixed assets. This transaction is expected to be funded through a combination of Asbury's existing credit facilities, cash flow from operations, and committed financing arrangements, according to the automotive group.
This transaction will increase Asbury's geographic mix to 36 percent of revenue derived from the Texas market, and it will transform its overall portfolio to approximately 50 percent of revenue derived from luxury brands.
The luxury segment has historically delivered strong and stable margins that are significantly above those achieved by mid-line import and domestic brands.  Luxury stores tend to be more resilient in downturns, and they tend to have higher and more stable margins, fewer dealers nationwide, and a higher portion of gross profit from parts and service.
"Park Place is highly regarded as one of the best and most efficient operators of luxury stores in the industry," said David Hult, Asbury's president and chief executive officer. "Their portfolio of stores comes with a strong base of loyal clients and 2,100 long-term team members throughout the high growth Dallas-Fort Worth market. We are also excited to grow our presence in Austin, Texas, with a Jaguar/Land Rover open point, which is another high growth luxury market.  This acquisition will transform our total portfolio to 50 percent luxury stores and add approximately $2 billion in expected annualized revenues.
BofA Securities served as financial advisor to Asbury Automotive Group and is providing committed financing for the transaction; Hill Ward Henderson and Jones Day acted as legal counsel to Asbury Automotive Group. The Presidio Group served as financial advisor to Park Place Dealerships, and Locke Lord acted as legal counsel to Park Place Dealerships.
"I am extremely proud of what we have accomplished and the culture we have built at Park Place," Schnitzer remarked. "I will keep my hand in the automotive industry by retaining two dealerships and a body shop in Grapevine. DFW is one of the strongest markets in the country, and Texas is a great place to do business. The future is very bright for Park Place Dealerships and the industry."
Get the D CEO Newsletter
Stay up to speed on DFW's fast-moving business community with weekly news reports, interviews, and insights.