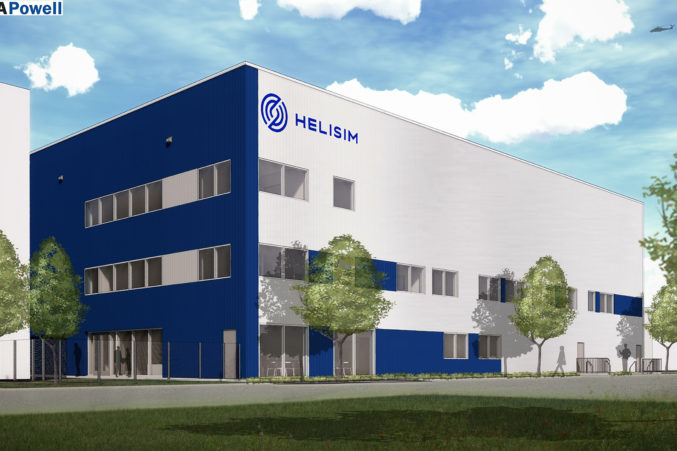 McCarthy Grows Aviation Portfolio with Helisim Project
Grand Prairie facility to house helicopter training simulators
On the heels of the recent announcement that McCarthy Building Companies is again working on the WINGs expansion of Southwest Airlines, the national construction company has disclosed plans to build a state-of-the-art helicopter pilot simulation training center in Grand Prairie.
McCarthy is working with HPM Leadership and the world's no. 1 helicopter company, Airbus Helicopters Inc., and Helisim (a French joint venture of Airbus, Thales AVS, and DCI) on the project. The Helisim Simulation Center will be the company's first helicopter training facility in North America and serves as its North American headquarters.
"We are pleased to bring our aviation and specifically, simulator facility experience, to bear on this exciting Helisim project," said Joe Jouvenal, senior vice president of McCarthy. "As we mark the project's topping out, we are excited to deliver a state-of-the-art facility for pilots from around the world to train in."
McCarthy broke ground in May 2019 and is expected to complete the project in March 2020.
The 18,000 square-foot training facility will house two helicopter flight simulators, the first Level D full-motion flight simulators in North America for Airbus H145 and H175 helicopters.
The pre-engineered metal building includes three levels with 6,000 square feet of office space, a 12,000 square-foot simulator hall with a tech room, as well as computer rooms and workshop and meeting spaces.
A design-build project, McCarthy worked with BOKA Powell, LA Fuess, Reed Wells Benson, and Pacheco Koch–the same team that built Southwest Airlines' simulator facilities in Dallas–for this facility.
The Airbus Helicopter simulator project extends McCarthy's deep expertise in the aviation sector. Currently, McCarthy is building a 240,000 square-foot Tech Ops MX Hangar for Southwest Airlines at Houston's Hobby Airport, Southwest Airlines' WINGs expansion, and a canopy and renovation project for Hartsfield-Jackson Atlanta International Airport.