Mums the word on how exactly some of Dallas' well-known CEOs are going to transform from the boardroom to the world-class Meyerson stage this December, but event chair Amy Carenza, PNC Bank managing director of corporate banking, calls the lineup her "dream roster."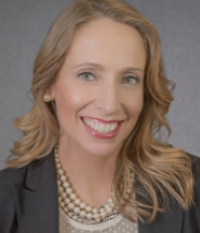 "I'm not going to tell you specifics yet because I want you to attend and see for yourself, but the theme of the program will be holiday music,  and all I can say is, each one of these CEOs will have a very prominent role that night," Carenza says about the inaugural Dallas Symphony Orchestra C-Suite Christmas concert.
On Dec. 11, top executives from AT&T Latin America, the Dallas Morning News, NorthPark Center, the Dallas Stars Foundation, Pinnacle Group, Neiman Marcus Group, and Capital One Financial Services will take the stage for the inaugural Dallas Symphony Orchestra C-Suite Christmas concert–an event designed to bridge the gap between the business and artistic communities.
Carenza says the idea for the Christmas program stems from DSO's CEO, Kim Noltemy.
Before taking the head position at Dallas Symphony Orchestra in January 2018, Noltemy served as the chief operating and communications officer for the Boston Symphony Orchestra, where they'd seen great success creating partnerships with the corporate community through its annual A Company Christmas at Pops gala.
"Kim Noltemy was able to see firsthand the power of an event that is really by the business community for the business community," says Carenza. "And so, taking some notes from the Boston playbook, she decided that certainly, Dallas' very vibrant business community could do as big or bigger of an event."
Noltemy says the arts in Dallas greatly benefit from the active businesses and business leaders, and companies, in return, benefit from the cultural community as the quality of life that the arts cultivate.
"This event will celebrate our partnership and provide a once-in-a-lifetime opportunity to area corporate leaders," she says.
Carenza says that the purpose of this event is very clearly to create a new era of corporate engagement with the arts.
"So, we purposely went big," she says. "We think it's exciting. We want everybody in town to think it's exciting because this is really an event that is by the business community for the business community. We want corporations across North Texas to really get excited about becoming partners with arts organizations."
Carenza, who's chaired DSO's corporate committee for a little over a year, says part of her charge as chair is to engage corporations into becoming partners of the symphony.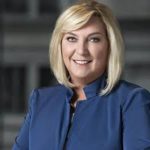 "And I will tell you that ask can be challenging based upon the cultural priorities of a particular company," she says. "In the past, that 'ask' was tough for the committee. So when I learned about this event, I was very enthusiastic about bringing it to Dallas because I felt like this would be such an opportunity for the corporate committee to make the 'ask' easier."
With PNC Bank serving as the CEO Lounge Sponsor for the event, Carenza says she's incredibly grateful to work for an organization that prioritizes arts and sees the role that arts play in making very vibrant communities.
As well, each of the organizations behind the C-Suite lineup are sponsors for the event.
When selecting a cast of C-suiters for the program, Carenza says they were incredibly thoughtful about who to ask, wanting both to celebrate companies that have been very loyal and generous partners with the symphony and to come up with a roster that represented the rich diversity of Dallas' business community.
Those participating include Lori Lee, CEO of AT&T Latin America & global marketing officer of AT&T Inc.; Grant Moise, publisher and president of the Dallas Morning News; Nancy A. Nasher, owner, and president of NorthPark Center; Marty Turco, president and chairman of the board of the Dallas Stars Foundation, Nina Vaca, chairman, and CEO of Pinnacle Group; Geoffroy van Raemdonck, CEO of Neiman Marcus Group, and Sanjiv Yajnik, president of Capital One Financial Services.
"That diversity comes from not only the many industries that are represented in Dallas but also the fact that if you look at the roster (you will see), we have wonderful female leadership, and we, of course, have distinguished male leadership," Carenza says. "I will tell you all of that was by design."
Money raised through the event will benefit DSO's Southern Dallas Residency, which provides music education, instruments, performance opportunities, and mentorship to students and families throughout Southern Dallas at no cost. While Carenza did not give specifics on fundraising goals through C-Suite Christmas, she did say they were "aggressive." After launching last year, the residency has helped 500 children and plans to increase that to 1,000 children next year, Carenza says.
While individual tickets are not on sale for the event, sponsorships are available. Sponsorship packages include a reserved group of tickets, complimentary valet parking, and invitations to an exclusive private reception before the event. (If you'd like more information about becoming a sponsor, contact institutional giving director Kelly Halaszyn at [email protected].)
Get the D CEO Newsletter
Stay up to speed on DFW's fast-moving business community with weekly news reports, interviews, and insights.