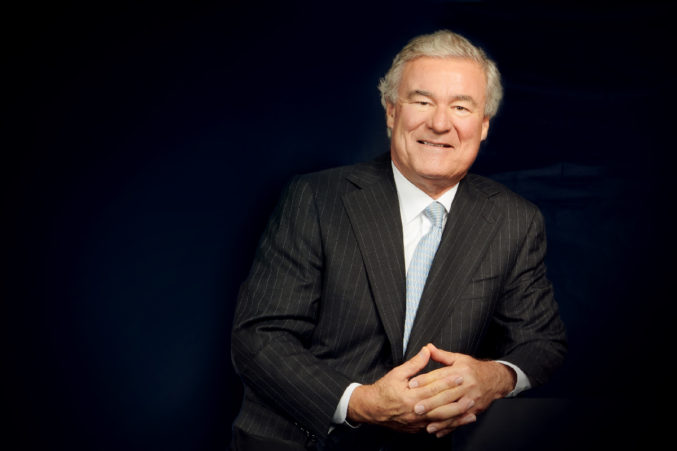 D CEO's 2019 Oil and Gas Awards: Trevor Rees-Jones to Receive Lifetime Achievement
He left a career in law to search for oil and gas on a speculative basis, and once drilled 17 dry holes in a row. He never gave up, though, and today he's a multibillionaire.
D CEO is proud to announce that Trevor Rees-Jones will receive the Lifetime Achievement Award as part of the magazine's 2019 Oil and Gas Awards program.
A throwback to the great Texas energy legends, Rees-Jones is CEO of Chief Oil and Gas. After graduating from Highland Park High School, Rees-Jones went on to earn a BA degree from Dartmouth College and a law degree from Southern Methodist University. He worked for more than five years as an oil and gas bankruptcy attorney. "I just realized that being a lawyer was not my calling," Rees-Jones told D CEO.
Ross Perot Jr., whose Barnett Shale gas field in Fort Worth sold for $1.3 billion after Chief developed it, had this to say about the industry titan in an October 2011 feature story in D CEO: "He's the best partner we've ever had, and I've had hundreds of partners. Shale plays are sweeping the nation now, but it all started in Fort Worth with guys like Trevor. It was little companies, little guys, risking their capital, and they changed the world. Trevor is a businessman who bet it all on a dream, and it worked."
Rees-Jones, 68, was ranked on Forbes' latest list of the richest Americans with an estimated net worth of $5.2 billion.
Click here to learn more about the other 2019 Oil and Gas Award finalists—leaders who have helped make North Texas a national and international center for energy activity and finance.
Winners will be revealed at an exclusive awards event on October 29 at the Petroleum Club in Dallas.