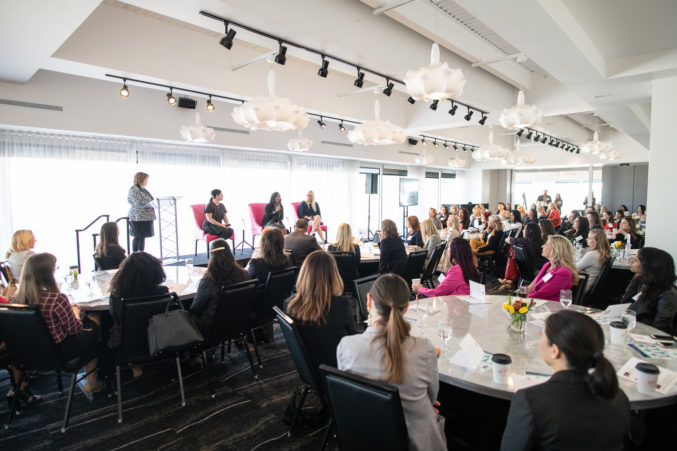 Blazing Your Own Trail: Women's Leadership Panel
Arcilia Acosta, Adrienne Faulkner, and Guwan Jones will share their insights at D CEO's July 18 breakfast panel event.
D CEO will host its second Women's Leadership breakfast breakfast panel on July 18 at the Lorenzo Hotel. The event will focus on the varied definitions of success by the three distinguished panelists, and the paths they've forged to achieving it. Each of the three leaders will share their strategies for "Blazing Your Own Trail."
Arcilia Acosta, President & CEO, CARCON Industries & STL Engineers: Growing up in West Texas, Arcilia Acosta was exposed to the construction industry at an early age, as her father ran his own construction company until he passed away in 1989. That same year, Acosta graduated from Texas Tech and began a career in banking. Though not on the same track has her late father's business, she often interacted with customers hailing from the construction industry, and as her understanding of the field intensified, she decided to resurrect her father's company in 2000. Since then, she has relocated the company in Dallas, built partnerships with Archer Western, has a clientele list that features Walmart and Parkland Hospital, and founded the subsidiary company STL Engineers. In an industry dominated by men, Acosta is making strides and opening spaces for women to find their place. "I'm inclusive in that I think all communities, women, and minorities should have an opportunity to participate."
Adrienne Faulkner, CEO, Faulkner Design Group: If genetic testing could track personality traits, you might find that a knack for design is something Adrienne Faulkner was born with. Her grandfather, George L. Dahl, is still praised for his work as a visionary architect and as a master of the Art Deco style. Faulkner accredits her grandfather for being her greatest inspiration, but there's no question that path she's forged is one of her own making. Since opening her own firm in 1992, Faulkner has received accolade upon accolade for her work in design, boasts a clientele list that includes Dallas-based apartment developer JPI, and is an active board member of 22 local, national, and international organizations. She has a passion for giving back to the future generations, and an inspiring understanding of how to blaze your own trail. "Don't let others define who you are supposed to be. Be who you are. Trust your instincts."
Guwan Jones, Chief Diversity Officer, Baylor Scott & White: Born and raised in Little Rock, Arkansas, Guwan Jones was exposed to the Civil Rights movement at a very early age, and it's this exposure that instilled a passion for diversity inclusion that inspires her work today. Though she began her career with Baylor Scott & White to work in health equity nearly ten years ago, her current position as Chief Diversity Officer is embedded in human resources. Her job, overseeing workforce development and diversity initiatives, requires an understanding of underserved populations and what it takes to have the cultural competency to properly assist the needs of their patients. This understanding is something Jones fully embodies, and it's undoubtedly present in the work she does every day. "Diversity means all similarities and all differences," she says. "It's racial; it's ethnic; it's the first language you spoke; it's your political affiliation; and it's how you view the world. Although we teach a lot about cultural things, I make a note to help people understand that folks are individuals."
Seating is limited at this event, part of D CEO's Women's Leadership Initiative, presented in partnership with Texas Women's Foundation and TCU's Neely School of Business. Click here for more information and to make reservations.