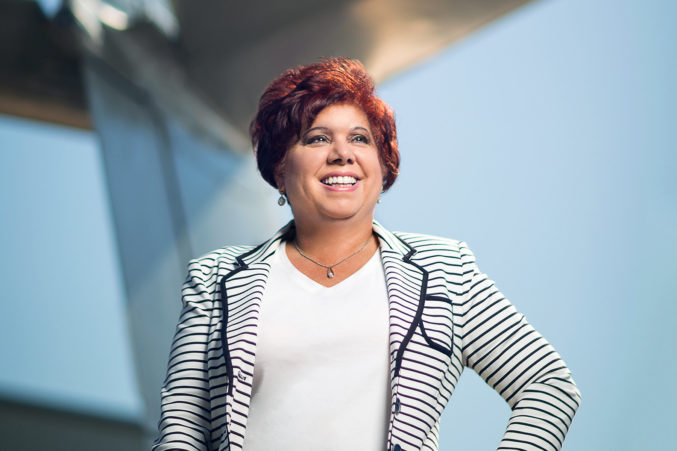 Meet the Dallas 500: Evelyn Torres, Solaris Technologies
The tech CEO talks about her greatest inspiration, toughest challenge, and proudest moment.
Evelyn Torres launched Solaris in 2010 to provide mobile cell towers, which connect mobile phone users with their providers' networks. Loading them on the backs of trucks, Solaris can give phone companies more capacity at big gatherings of people. Torres has gotten into security via a partnership with a metal detector company.
First Job: "The first job I had was in retail, and with my first check I bought my mom a cashmere sports coat. I learned very young to always be a giver. That made my single mother so happy, and 40 years later, she remembers the impact that jacket made on her."
Greatest Inspiration: "Women like Amelia Earhart, who was the first female aviator to fly solo across the Atlantic Ocean. Women like that inspire me. I strive to be the first. I was the first woman to manufacture mobile towers and to obtain patents for this technology. I was the first in my family to graduate from a university. And I believe I still have gas in the tank to achieve even more."
Toughest Challenge: "Managing growth has been my most challenging endeavor over the past eight-plus years in business. Knowing when to invest and to re- duce investments is an art, and it takes experience. There are no shortcuts."
Car I Drive: "BMW"
How I Motivate Others: "The best way to motivate others is by doing. Many folks just talk. If you can be that consistent example of perseverance and tenacity, that is really something. I believe this is what I have done in my life—to be that every day."
Proudest Moment: "Seeing my children achieve their own success and giving life to the next generation of firsts. I have three lovely grandchildren, and they are all indi- vidually powerful, headstrong, and very smart."
Who'd Play Me In A Biopic: "Angelina Jolie"
Hobby/Passion: "I enjoy cooking, flying airplanes, planting flowers, reading, and traveling. My passion is my family, and in everything I do,
I want them to be proud and know all things are possible."