Introducing Panelists for D CEO's 2019 Merger and Acquisition Awards
Hear from experts about what it takes to get a deal across the finish line.
This year's Merger and Acquisition Awards on May 2 will recognize the top deals and dealmakers involved in the most outstanding business transactions in 2018.
In addition to announcing the winners, a panel of experts will discuss what the top dealmakers in M&A have in common, what separates them from the pack, and the evolution of how negotiations evolve right down to the finish line.
Panelists include:
Brooke Ansel, Prudential Capital Group
Brooke Ansel is a director in corporate finance for Prudential Capital Group, located in Dallas. She leads a team responsible for marketing, originating, and managing private placement and mezzanine investments in Arkansas, Missouri, Oklahoma, and North Texas. Prior to this role, Ansel's background includes five years at Neiman Marcus, principally in the buying organization, as well as seven years of M&A and valuation experience at HBK Capital Management and Deloitte. She joined Prudential in 2014.

Oliver Cone, Bulkey Capital
A senior vice president at Bulkley Capital, Cone is responsible for leading the planning, design, and execution of capital raising and merger and acquisition transactions in partnership with owners and management teams of middle market companies with $20 million to $500 million in annual sales. Prior to joining Bulkley Capital, Cone was vice president at Telinvest Management Corporation, an independent advisor responsible for managing a pool of investment capital on behalf of a North American financial institution with $150 billion of funds under management. He holds a BA and MA from the University of Oxford (UK) and an MBA from the University of Texas at Dallas.
Robert Covington, RedBird Capital
A partner at RedBird Capital Partners, Covington is responsible for RedBird's technology-related investment activities. Robert led RedBird's investments in Compass Datacenters, a leading wholesale data center developer specializing in customized build-to-order solutions for enterprise, cloud computing, and service provider customers; N3, an outsources dales and marketing company focused on cloud services; Majority Strategies, a political advertising and marketing business; and Avmont, an asset manager specializing in purchasing whole-life insurance policies. He is currently chairman of the board of Compass Datacenters.
The lively discussion will be moderated by: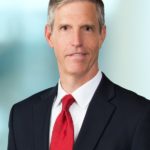 Rob Kibby, Munsch Hardt
Kibby is the section head of corporate and securities group and has more than 30 years of experience counseling companies in a wide spectrum of corporate and securities transactions. he has advised clients in mergers and acquisitions ranging in vales from $5 million to more than $1 billion.
Seating is limited at this event, part of D CEO's Merger and Acquisition Awards, presented in partnership with Association for Corporate Growth. Click here for more information and to make reservations.