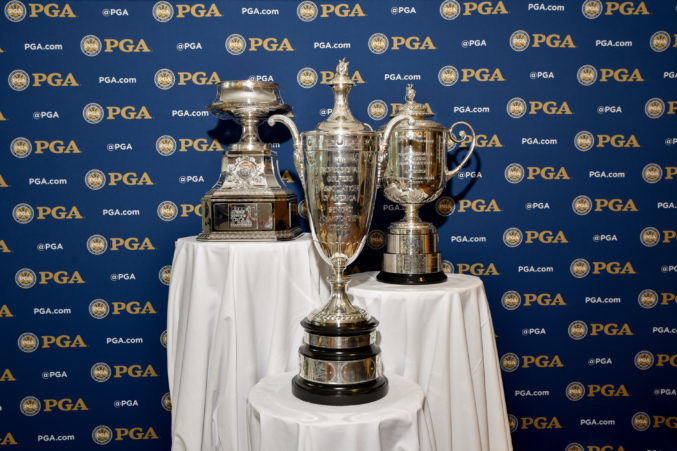 Bob Rowling on PGA Project: "There's Not Going to Be Anything Like It."
Omni Hotels chief and PGA of America CEO share details on new $500+ million development in Frisco.
The dream team behind the new PGA headquarters resort gathered in Frisco last night to give an update on the 600-acre development. The invite-only event featured three discussions moderated by Dave Marr III of SirusXM's PGA Tour Radio. Among the featured speakers: PGA of America CEO Seth Waugh, golf course architects Gil Hanse and Beau Welling, World Golf Hall of Famer Lee Trevino (who was uproariously funny) and his mentor Bill Eschenbrenner, and Bob Rowling, chairman and CEO of TRT Holdings, which owns Omni Hotels.
The normally press-shy Rowling enthusiastically shared details about the development, which he said has undergone a number of design tweaks since being announced last year. "Each iteration just gets better," he said. "Not many times … does an opportunity come along to do something as transformational as this."
The PGA is partnering on its new campus with the city of Frisco, Frisco ISD, and Omni Stillwater Woods, a joint venture led by Omni Hotels, Stillwater Capital, and Woods Capital. Along with a 100,000-square-foot headquarters, it will include two championship golf courses, a short course, an expansive conference center, retail village, parks, and a 500-room Omni resort. The PGA expects to bring more than 20 championship tournaments to Frisco between 2023 and 2034—including, potentially, a Ryder Cup. 
Omni, which owns and operates is properties, is going all-in on the new Frisco development. "There's not going to be anything like this," Rowling said. "The number is north of $500 million; it's a half-a-billion-dollar project, which is really big for anybody anywhere. … There aren't many golf courses being built in the United States right now, and nothing like this." 
Waugh talked about the "Frisco miracle" and the sky-is-the-limit attitude of Texans. "Two of the most beautiful things about Texas, which is also why we're so intrigued to be here, is that everyone who lives here can't imagine living anywhere else, and they kind of want everybody to live here. … And they're such big thinkers. You guys are always looking where the puck is going, and how big it can be."
He said Frisco is poised to become the Silicon Valley of golf, with the new PGA headquarters and courses, retail experience, the Omni resort, and the surrounding land the Hunt family is going to develop. "We're going to create an energy about this and a curiosity that we think will end up being this community of golf," Waugh said. "The best analogy I could come up with is the Silicon Valley, because I think it takes some of the same things. That's not because I'm saying it, it's not because we're the anchor tenant, but it has all the factors that exist."