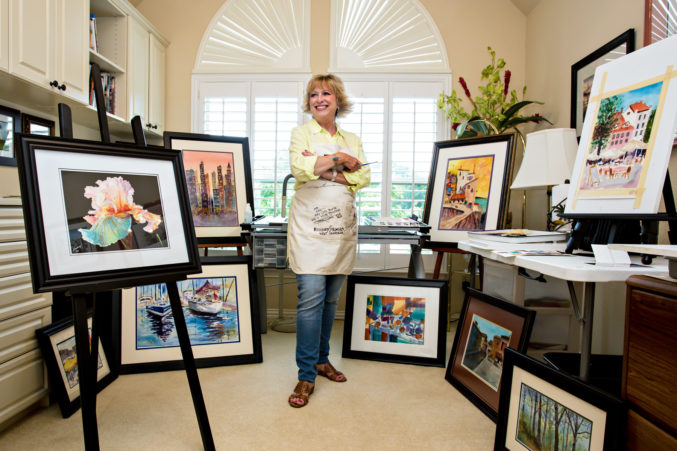 Meet the Dallas 500: Gail Cooksey, Cooksey Communications
The former journalist talks about mentors, her never-ending "to-do" list, and how painting became her passion.
Gail Cooksey's firm is entering its 25th year in business, but it continues to evolve. Recently, it transitioned from a communications firm into a full-service marketing agency that offers both public relations and creative services. The company has won interest from clients statewide, allowing it to grow beyond its North Texas roots.
EDUCATION: The University of Texas at Austin (BA-Journalism)
FIRST JOB: "My first professional job was as a news reporter for the Arlington Citizen-Journal. I learned to never give up until I had the story."
WHO I ADMIRE: "Jody Grant, chairman emeritus of Texas Capital Bank. He was one of my early bosses at Fort Worth National Bank, and his loyalty, friendship and mentorship over the years has been very inspirational. He is a true role model."
LESSON LEARNED: "Be willing to walk away from bad clients and employees. You can't fix bad."
WHAT KEEPS ME UP AT NIGHT: "My to-do list. I always have about 25 things on it."
TOUGHEST CHALLENGE: "Breaking up a business partnership."
FUN FACT: "I am an avid watercolor painter. I took it up about 15 years ago through a continuing education class, and now I can't imagine my life without it. I love to combine my travels with watercolor painting."
FAVORITE MOVIE: "Gone With the Wind"
SCARY MOMENT: "The scariest—and most exhilarating moment—was flying in a vintage, open-air biplane over San Diego County and the Pacific Ocean."
BUCKET LIST: "I'd like to live in a castle in Scotland."
LOOKING AHEAD: "As we enter our 25th year in business, the opportunities are endless for us to strengthen our partnerships with some of the most respected companies across the state."