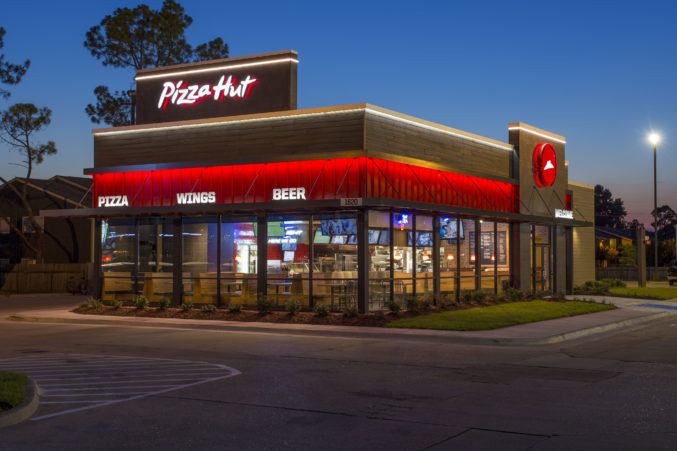 Meet the Dallas 500: Zipporah Allen, Pizza Hut U.S.
She oversees branding for the chain's 7,500 U.S. locations and negotiated two huge sports-related deals last year.
As chief marketing officer of Plano-based Pizza Hut, Zipporah (Zip) Allen oversees branding for the restaurant chain's 7,500 U.S. locations. One of her biggest moves was sealing a multiyear deal in early 2018 for the company to become the NFL's official pizza sponsor. Later in the year, Pizza Hut extended its relationship with the NCAA.
EDUCATION: Northwestern University Kellogg School of Management (MBA in Marketing and Finance), University of Southern California (BS in Business Administration)
FIRST JOB: "I was a hostess (at the Sizzler). I learned a lot about teamwork, that a smile can go a long way, and that it's really important to take care of your most loyal customers."
FUN FACT: "I used to be a competitive figure skater growing up (in California)."
GREATEST INSPIRATION: "My mom. She has overcome so much in her life and is still such a positive and optimistic person. She is the strongest person I know."
LESSON LEARNED: "I've learned the importance of engaging advocates and champions for a given business initiative or change before it happens. Change is hard, and you need people who are going to be there to champion why the change is good."
PROUD MOMENT: "Becoming a mom."
TOUGHEST CHALLENGE: "Our biggest challenge is making the economic model continue to work for our franchise partners in the midst of heavy category disruption."
HOW I MOTIVATE OTHERS: "I try to understand the try 'why' behind their satisfaction in the work that they do, and how to make them feel most appreciated; then I reinforce the outstanding performance by personalizing the recognition."
WHAT I'D TELL AN 18-YEAR-OLD ME: "Don't worry about what other people are doing. Just focus on running your own best race."
SCARY EXPERIENCE: "Moving to Australia for three years without knowing anyone."
FAVORITE MOVIE: "Star Wars: Empire Strikes Back"
WHO'D PLAY ME IN A BIOPIC: "Sanaa Lathan"
BUCKET LIST: "Stay in an ashram (yoga retreat) in India."
HOBBY/PASSION: "Reading"
WHAT KEEPS ME UP AT NIGHT: "Thinking about how to make sure that the Pizza Hut brand continues to be culturally relevant for our customers at the local level. I spend a lot of time going through Twitter at night to understand the consumer experience of our brand."
LOOKING AHEAD: "I'm excited about the potential of the brand! We are a brand that uniquely can spark moments of unity in consumers' lives through the power of pizza.
An abbreviated version of this Q&A appeared in the 2019 Dallas 500, a special publication produced by D CEO that profiles the region's most influential executives.