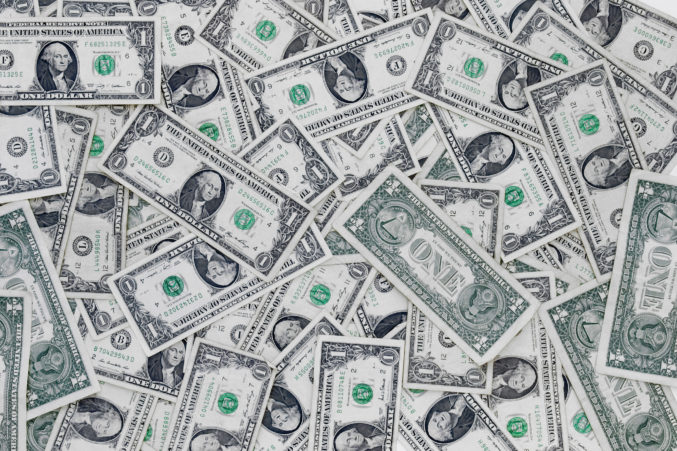 Why Some Dallas Shops and Restaurants Are Going Cashless
Many customers are learning that cash is no longer king.
About two months ago, I walked into a Van Leeuwen ice cream store in Los Angeles. After ordering, I was befuddled to see my dollars bills rejected. "We only accept debit or credit card here," the man behind the pastel yellow bar patiently explained. The experience threw me into a mini-existential crisis. Because this ice cream man only respected the value of something as intangible and digital as credit, I had to cough up some plastic to earn my scoop of dairy? Should I also be investing in Bitcoin, I panicked? Of course, I calmed down at the first taste of ice cream.
My first encounter with a cash-free retailer was not my last. Stores and restaurants across the country are ditching paper for the digital dollar, from the Sweetgreen salad bar chain to independent diners in New York City. Starbucks is testing the waters with a cash-free storefront in Seattle.
Quietly, some shops and restaurants in Dallas are following suit. Managers and business owners say that most customers, plastic already in hand, don't even notice the policy. The few that do attempt to pay with cash usually listen demurely to the reasons that cashless is the new king before pulling out their cards. And Dallas' cash-free stores have their reasons.
One is a concern for safety, which is cited as a motivator to go cashless by Credo in Plano, the newest location of the California-based beauty chain. In the business' early days, when it still accepted cash, COO and co-founder Annie Jackson remembers worrying about her employees closing up shop.
"Sometimes the bank locations weren't in the safest of locations and, let's say, a 27-year-old [employee] has to go by themselves with a bag of cash," Jackson said. "I was thinking, 'I don't really want these girls walking alone to the bank at night when they close up for the day.'"
Inspired in part by the cash-free ice cream shop across the street from its Brooklyn location (a branch of the same franchise that I unwarily wandered into in L.A.), Credo tested a cash-free policy at its San Francisco and Brooklyn stores.
"It went off without a hitch," Jackson said. So Credo opened its first cash-free establishment in Boston and never looked back.
There is a clean kind of simplicity to going cash-free. That's certainly the case with Pōk the Raw Bar, the trendy West Village poke joint which cited a concern for sanitation as the driving factor in its decision to ditch the hard dollar. Studies have shown that cash accumulates a disturbing level of germs and grime as it circulates, an important fact to consider in the handling of food, said Pōk Vice President of Operations Thomas Stainbrook.
"Our register is right by our raw fish bar, so our No. 1 reason [for going cash-free] was to keep…money away from being so close to our fresh and raw food," Stainbrook said.
And sometimes going cashless is just more efficient.
"As a fast, casual restaurant, we decided this worked best for us because no one is fumbling around in their wallets, looking for change or counting cash," Stainbrook said. "It helps move our line a lot faster."
Reyna Duong, the owner of Sandwich Hag in the Cedars, said converting her Vietnamese walk-up café into a cashless operation helped the business run more smoothly.
"The removal of the cash element removes the fear for safety and the time spent to handle the money," Duong said. "It allows us to focus on our main priority: our customer and the quality of our service."
"It is clearly, unequivocally progress to remove cash from circulation if we can."
Dr. Cullum Clark, director of the Bush Institute-SMU Economic Growth Initiative and an economics professor at the university, points out that the rise of cash-free stores is a "no-brainer" considering the past decades' worth of technological innovation in financial transactions. From the development of credit cards in the 1950s to the recent popularization of Venmo, we're all just looking for a way to spend our money conveniently and quickly.
It is "clearly, unequivocally progress to remove cash from circulation if we can," Clark said.
A ringing endorsement, but Clark said there are also formidable social and financial issues to be addressed before cash-free stores can or should proliferate. While the policy may benefit the store, there is a sizable population it clearly does not benefit: those Dallas residents who do not have a banking account of any kind. (In the Dallas metro area, that accounts for about 8.5 percent of the population, Clark says, a relatively high number in comparison to other large U.S. metro areas.) At its core, a cash-free policy is built on economic privilege.
"That's an issue. I don't want to minimize it," Clark said. "We are talking about really significant numbers of people in our city who don't have any access to these features of our modern society…However, as an economist, I'd still say the general benefits to society when one business after another moves away from cash definitely outweigh the negatives."