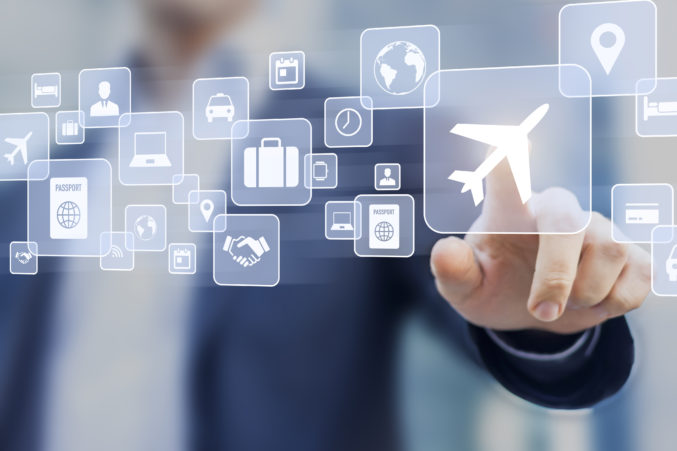 Sabre's Transforming Its Business, Aiming to Create Seamless Travel
The new executive team is working on building capabilities like automatic rebookings and personalized offers for travelers.
Sabre Corp. CEO Sean Menke has a vision to create a seamless travel experience in which all transactions, preferences, and changes are connected, automatic, and seamless. And several C-suite executives who he recently hired have already started making Menke's vision a reality.
Menke believes Sabre should be the pioneer that creates a connected platform for all travel-related transactions. The idea is to meet the specific needs—including everything related to bookings of flights, car rentals, hotel accommodations, etc.—of every trip in one place. It also means providing the opportunity to have all bookings related to the same trip automatically update if, say, a flight were to change. The platform aims to eventually aid all service providers and is expected to be like an app store for the travel industry—allowing developers to build various travel applications for the platform.
"From where I sit, there's no other company that has the position vision and commitment to be this platform," Menke told investors earlier this year during Sabre's investor day.
Sabre's chief information officer and chief technology—both of whom have been on the team for less than a year—recently dug into the vision to provide updates on the progress of the company's transformation. The company expects to spend $500 million on tech infrastructure and $500 million in labor this year, with total tech costs projected to increase compound annual growth rates by 3 to 4 percent. Sabre is leaning on open-source libraries to help accelerate the work that needs to be done, using code that already exists to propel new ideas.
So far, Sabre has already begun the work for automatic reaccommodations for airlines, said CTO Vish Saoji. So if the weather changes or a flight is cancelled, the passenger is automatically booked on the next available flight and notified of the change.
It's also working on what Saoji calls "dynamic offers," or personalized offers based on the traveler's preferences. After all, the company collects data from 20 billion queries and transactions a month. With predictive analytics, the team expects to be able to help forecast customers' needs and preferences with its new offers. "We are hoping that that will be in products this year," Saoji said.
Meanwhile, CIO Joe DiFonzo said the back-end work is also well underway, with Sabre building out the infrastructure and moving toward a cloud-based system. It's also working to distribute functionality beyond the U.S., DiFonzo said.
With the new capabilities, Sabre execs expect to provide a lower-cost platform stacked with more capabilities. That was Menke's vision when he joined the company, and as a result, it caused a shakeup in the executive team. Those who did not sign on to the new vision found opportunities elsewhere. Meanwhile, the company attracted executives like DiFonzo, the company's first-ever CIO; and Saoji, both of whom were excited to be a part of the evolution of the company.
Saoji and DiFonzo both come equipped with experience in technologic transformations like the one Sabre is currently going through. Soaji has spent the last 25 years primarily in software technology companies, while DiFonzo has spent the last 28 years in the telecom industry.
"When this opportunity came, I was really excited about just the sheer … opportunity to build and reimagine not just the Sabre platform, but … the future of travel," Soaji said.
"One of the key attributes that Vish and I both bring to our jobs is this notion of, 'Hey, we've done this before,'" DiFonzo said. "It's difficult but it's not impossible. We know the traps and the pitfalls, and we know what to avoid."
The other thing the two have in common, they said, is their aggressiveness in the timeline in converting Sabre's mainframe system to a cloud-based open system in a distributed network. "We've got a mission, we've got a plan, we're going to be doing this over the next few years," DiFonzo said. "We've figured out enough at this point to start moving, and we will work out more of the details as we work out the plan. But we're already making good progress."