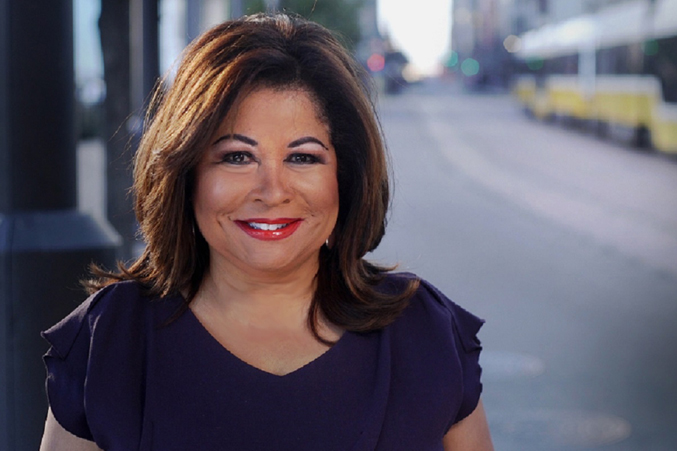 On May 2nd, Mary Kay Inc. Will Host a Leadership Symposium
Moderated by Clarice Tinsley, Fox 4 News Anchor and Reporter
To commemorate the centennial anniversary of Mary Kay Ash's birthday, Mary Kay Inc. will host a leadership symposium benefiting The Mary Kay Foundation. Since its inception in 1995, the Mary Kay Foundation has granted more than $74 million to support organizations committed to ending domestic violence and finding cures for cancers affecting women.
The event, "Leading with Authenticity and Purpose: The Timeless Leadership Lessons of Mary Kay Ash" will be held on Wednesday, May 2nd.  Mary Kay Inc. C-suite executives will share how they have successfully applied the principles of Mary Kay Ash's best-selling book, "Mary Kay on People Management" to inspire exceptional results. The panel will feature: Sheryl Adkins-Green, Chief Marketing Officer, Anne Crews, Vice President of Public Affairs, Nathan Moore, President, Mary Kay North America and Julia Simon, Chief Legal Officer and Corporate Secretary.
Awarding-winning Fox 4 News Anchor/Reporter, Clarice Tinsley will be the featured guest moderator for this dynamic discussion. With major investigative reporting awards to her credit, including the prestigious George Foster Peabody Award, Clarice is uncompromising in her commitment to inform the community thoroughly and credibly. Clarice, who had the unique privilege of knowing Mary Kay Ash personally, will be able to bring a unique perspective to the conversation.
The luncheon will be held at the Belo Mansion, 2101 Ross Avenue, Dallas, TX 75201 from 11:30-1:30. Click here to purchase tables and tickets. Customized sponsorship opportunities are available.  Contact: [email protected]