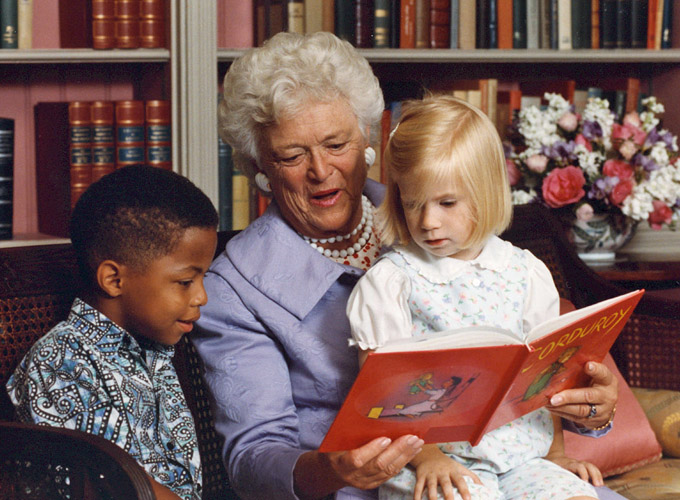 Former President George W. Bush, His Wife and Their Daughter Still Set to Appear at Dallas Forum on Leadership
The April 18-20 event at the George W. Bush Presidential Center begins one day after the passing of Barbara Bush, the ex-president's mother.
The passing of Barbara Bush, the wife of former President George H.W. Bush and the mother of former President George W. Bush of Dallas, came one day before the scheduled kickoff of the inaugural Forum on Leadership event at the George W. Bush Presidential Center, celebrating the center's fifth anniversary. Hosts for the high-profile April 18-20 event, featuring the likes of Jeff Bezos, Bono, Ben Bernanke, and Condoleezza Rice, are the 43rd president and his wife, Laura. Both Bushes have been scheduled for a while to speak at the event, as has their daughter, Barbara Bush.
As of Tuesday night, at least, the appearances by the Bush family still seemed to be on track. "President and Mrs. Bush will be at the Forum on Leadership on Wednesday and Thursday as planned," Bush Center spokeswoman Brittney Bain said, adding that it's believed that Barbara will attend as well.
The schedule has called for Laura Bush to make remarks at a Wednesday luncheon on empowering women, at a  5 p.m. Wednesday session on conservation, and at a Thursday presentation honoring the late Jan Pruitt, the longtime CEO of the North Texas Food Bank. Barbara has been scheduled to moderate a 9 a.m. Thursday panel called "Next Generation Game Changers." And the former president has been scheduled to make remarks after a military-oriented luncheon on Thursday, to conduct a conversation with Bono at a Thursday evening gala, and to make brief remarks during a Friday session with Bezos.