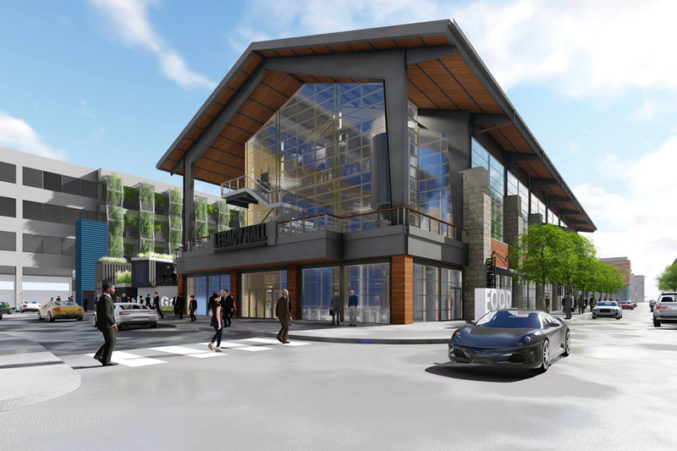 How Legacy West Selects Restaurants in a Competitive Environment
Fehmi Karahan, the master developer of the $3 billion development has four specific strategies for finding and keeping prosperous restaurants amidst Plano's stiff competition.
There's no shortage of restaurants in the Plano/Frisco submarket which includes Legacy West and the $5 billion mile.
By some estimates, there are 35,000 planned or recently delivered restaurant seats in the area. The City of Plano claims it has more restaurants per capita than San Francisco and New York. And while consumers might be happy to have so many dinner options, restaurateurs and landlords look at the dining landscape and see risk.
Fehmi Karahan, president and CEO of Karahan Cos. and master developer of Legacy West and The Shops at Legacy, knows the environment is competitive. That's why he uses the following qualifications to judge potential food and beverage tenants.
Don't repeat cuisines.
With a 38-acre urban village like Legacy West, it can be easy to accidentally cannibalize your tenants—especially with a successful retail project like The Shops at Legacy in close proximity. "At Legacy West, we tried to have different uses," Karahan says. "If we brought in a Mexican [restaurant], we wouldn't consider another. If you get a steak house, there's no need for a second." This rule was particularly important when considering operators for the 30-plus-stall Legacy Hall food hall from Addison-based Front Burner Restaurants.
Consider what uses compliment each other.
Karahan knew he didn't want all food and beverage uses, nor all service uses, at Legacy. The result? A healthy mix of shopping (including Suitsupply, Madewell, and Bonobos), services (including FedEx Office, and Venetian Nail Spa), and more than a dozen food and beverage tenants. "We wanted to limit the percentage of restaurants as total leasable area—we didn't want to be 60 percent restaurants," he says. And within those restaurants, Karahan says it's smart to consider price points. "If you want a slice of pizza, or a $100 dinner, we have something that will address every price point."
Find best-in-class operations.
Regardless of type of cuisine and price, if customers don't want to eat somewhere, the restaurant has already failed. "I want to see a history of success," Karahan says. "Take Del Frisco's [Double Eagle Steak House]. When you get there and see how much investment has been made in the brand and the service and the food, you see [why] they are the best in their field."
Quality customer service is non-negotiable.
"A restaurant is only as good as the last meal they serve," he says. "It doesn't matter how great your meal was last month or last week. Guests will only remember their last meal there." Karahan frequents his restaurants and shares feedback about menus and service. "All our managing partners know that I will give them great input in all categories—and I will challenge them if necessary on things like cleanliness or service."
As for restaurant concepts that hit some high notes, but not all four, Karahan says he's not interested. "You have to hit all cylinders for every customer at every meal, not just one or two," he says.