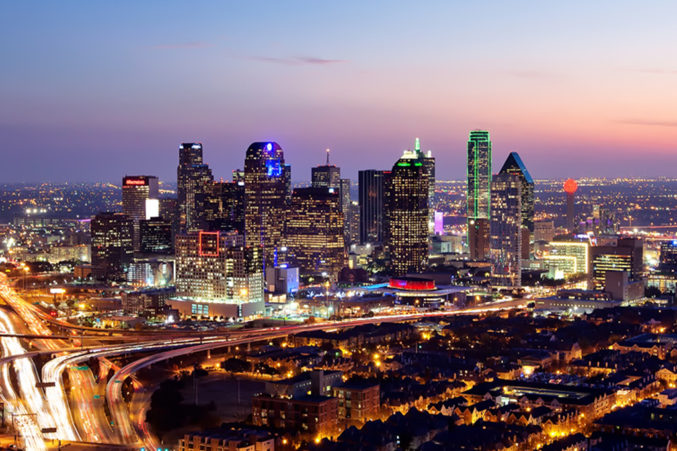 Finalists Announced: 2018 D CEO Financial Executives Awards
American Airlines, Children's Health, Toyota Financial Services execs among 28 finalists announced in D CEO's 2018 Financial Executives Awards
D CEO magazine is pleased to announce the finalists for the 2018 Financial Executives Awards, held in partnership with the Dallas CPA Society, Financial Executives International, and the Association for Corporate Growth. There were a number of nominations this year, so being named a finalist is a remarkable achievement. All 28 finalists will be recognized at an exclusive awards event on April 25, where winners will be announced in 12 categories. The winners will also be profiled in the May 2018 issue of D CEO. For information on ways to get involved and sponsorship, email our Publisher at [email protected] Please click here to register for the event.
Here's a list (alphabetically, by last name) of who will be recognized in this year's program. Check out the May issue of D CEO for the complete list of winners following our awards celebration next month.
David Abbott, Grand Homes Inc.
Gayle Anderson, Dallas Zoo Management Inc.
Steven Armond, Abeo
Deane Baron, Mavenir Systems
Angela Bedard, FDIC
Brant Brown, Westmount Realty Capital LLC
Michael Canfield, Topgolf Entertainment Group
Justin Caskey, RMG Networks
Jeff Chesnut, Alliance Data Systems
Dallas Cowboys Finance Team, Dallas Cowboys Football Club
Rich Dealy, Pioneer Natural Resources Co.
Patricia Delgadillo, Envoy Air Inc.
Tracey Doi, Toyota Motor North America
Torry Edwards, City of Terrell
Allan Frank, HomePro Operating LLC
David Frazer, At Home Group Inc.
Richard Goode, Children's Health
Michelle Hickox, Independent Bank
Charles Horn, Alliance Data Systems
Charlie Lindner, Metrocrest Services
Dan Patel, SSCP Management Inc.
Elizabeth Reich, City of Dallas
Ron Rushing, Velocity Group
Will Sharp, True North Advisors
Mahesh Shetty, SG Blocks Inc.
Mark Sinclair, member of several boards
Toyota Financial Services Treasury, Toyota Financial Services
Tom Weir, American Airlines