Colorado Incident Ensnarls Dallas Businessman
A drunken night in Vail turns into a legal battle for the managing partner of Dallas' Deep Space Ventures.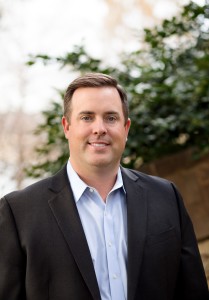 A Dallas investor aims to fight charges to which he pled guilty after a rambunctious night of drinking during a ski trip to Vail, Colorado.
Stephen Hays, managing partner of Dallas venture capital firm Deep Space Ventures, turned himself in on June 7 and pled guilty on Nov. 8 to charges of criminal attempt to commit assault, a misdemeanor, and criminal attempt to commit criminal extortion, a felony, according to Eagle County District Court in Colorado. Hays was ordered to pay restitution, court fees, and serve four years of probation, according to the court. He was also charged with two counts of harassment, both misdemeanors, and intimidating a witness or victim, a felony. Those charges were dismissed.
Hays also is currently tied up in another civil suit related to the incident. That suit, filed against Hays Jan. 17 claims negligence, negligent infliction of emotional distress, intentional infliction of emotional distress, and assault, battery, and unlawful contact.
Hays claims that he was "wrongly and grossly overcharged" by Eagle County authorities for something he says he didn't do, and suggests that, instead, he was the victim of similar crimes. His attorney has filed for dismissal of the civil suit, and Hays says he also intends to file a Victim's Rights Act violation in regards to the court's handling of his case in Eagle County.
"I was the victim of a sexual assault, of physical assault, of harassment," Hays said. "We're dealing with it in court."
The charges to which Hays pled guilty stemmed from an incident that occurred early the morning of Jan. 20, 2017, after Hays had spent the previous day skiing with his friend Joseph Mrak, founder and then-chairman and CEO of FolioDynamix, a Dallas-based technology company serving the wealth management industry. After visiting a couple of bars together, Hays and Mrak were joined by Mrak's friends, Daniel Seidel and Shelby Spears, and the group headed to local pub The George, according to an affidavit. There, Spears reportedly told Seidel that she "had some pain from a previous uterus surgery," whereupon Hays allegedly offered to "f***" her, according to Seidel's interview in the arrest affidavit. Hays then allegedly called Spears a "whore" and Seidel her "pimp," Seidel and Mrak said in the affidavit. In response, Spears allegedly pushed Hays' face with her hand, and the group was asked to leave the bar, Seidel said.
As the group left The George, Hays and Spears continued arguing, according to the affidavit. Hays then took out his cellphone and began video-recording Spears, threatening a lawsuit against her, Mrak said. Hays said, "Spears was acting crazy and out of control." Hays' recording shows Spears hit and kicked Hays. Hays then responded, saying things like, "This is for the lawsuit, dude. If she hits me again, I'm suing her. Hit me again."
When the group began to climb the stairs of the nearby Vail Transportation Center, Spears tumbled down the stairs and suffered "a visible abrasion and bump on her forehead, two black eyes, and bruising on her arm and hip," documents state. Spears, who said she has no recollection of the incident on the stairs, said she was later told by Vail Valley Medical Center that she may have suffered a slight concussion, according to the affidavit.
Seidel and Mrak, who'd both walked ahead of Hays and Spears, said they did not see how Spears fell. A nearby security camera shows one of the men in the group striking another person in the group, who then falls down the stairs, the affidavit states. Mrak said he believed the person who struck Spears was Hays. Seidel said that after Spears fell, Hays passed him, saying, "You have something to say, you'll be next," according to the document. Hays said Spears "fell down attacking him" and told police, "I don't hit women." After police told Hays they had video of the area that night, Hays said he had "maybe" pushed Spears away on the stairs.
After Spears fell, Hays said he "booked it" up the stairs and did not speak to Seidel or Mrak. He took a bus to go back to Mrak's home, where he was staying. The other two men took Spears to the hospital. Later that evening, according to Hays, Mrak sent Hays a text message saying that what happened "was not cool, and to leave his house immediately."
According to the affidavit, Hays said it seemed like Mrak was accusing him of doing something wrong during a text conversation, and was told that the investigation was ongoing and that any further communication would be considered witness intimidation. According to the affidavit, screenshots of the text conversation show that Hays said Spears assaulted him and that he had done nothing wrong. He also told Mrak, "you're f****** with the wrong dude, little man. Tomorrow your board will be investigating all of your expenses, your travel, your time with Shelby, videos. So will your ex-wife." Hays denies sending these messages.
Mrak said that Hays' allegations cost his firm, which was under the umbrella of a publicly traded company, time and money, since all claims have to be fully investigated, regardless of their validity. He also said that some of Hays' texts made him physically afraid for him and his fiancé, and believed the texts were in retaliation for the Vail incident.
Hays, however, disputes the accounts recorded in the police report. He claims that Mrak was the instigator of the wild night of drinking, and that he only joined the group that evening to go back to Mrak's home. He says that the group got kicked out of the bar after he attempted to break up an argument between Mrak and one of Spears' friends at the bar. Hays says although he was a "jerk," Spears continuously harassed and assaulted him and left him with injuries. After Spears fell, Hays said he left to get away from her attacks and because his leg was in pain from being kicked. He also says Mrak called the police in retaliation for Hays telling Mrak's fiancé, who is a friend of Hays' wife, about inappropriate behavior with Spears, and for Hays reporting Mrak to his board.
Mrak denies all of Hays' allegations. "I was only the nicest guy ever to that guy," he said about Hays. "That night he went off the rail. He had a reputation for it that I knew about, but I gave him the benefit of the doubt. He just came after me."
Hays wasn't the only one to face charges related to the January incident. Spears also was charged with disorderly conduct, harassment, and assault on April 11. Those charges were dismissed on Jan. 8.
The case involving the Dallas executives is not uncommon in Vail, said Bruce Brown, district attorney for Colorado's 5th Judicial District. "We get a lot of visitors," he said. "Because we are a high-end-resort area, many of those people are wealthy and behave in ways they wouldn't normally if they were at home."
CLARIFICATION: The article states that "[Hays] says that the group got kicked out of the bar after he attempted to break up an argument between Mrak and one of Spears' friends at the bar." Hays' version of events was accurately derived from public police records. After publication, attorneys for Mrak requested the following clarification: "Neither the bartender nor the doorman are cited in the Incident/Investigation Report as claiming that Mrak was the reason for the group getting kicked out of the bar, and the bartender affirmatively stated that he did not see Mrak 'get into it' with anyone."