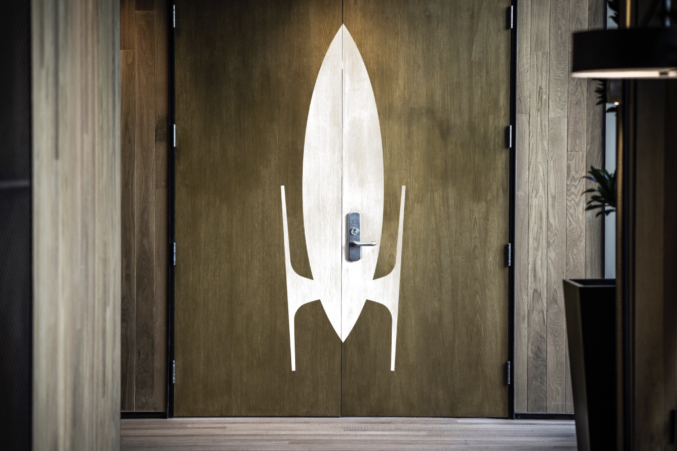 Dallas Serial Entrepreneur Ben Lamm Launches Artificial Intelligence Startup
Hypergiant launches with three divisions, more than 10 clients, and more than 20 employees.
Dallas serial entrepreneur Ben Lamm, who co-founded Dallas' Conversable and Austin's Chaotic Moon, has launched his next business venture aimed at capitalizing on artificial intelligence.
His new company, Hypergiant, which he co-founded with partners John Fremont and Will Womble, comprises three divisions: Hypergiant Space Age Solutions, which works with Fortune 500s to develop AI solutions; Hypergiant Applied Sciences, which aims to commercialize AI innovations; and Hypergiant Ventures, the company's investment arm. It launches with more than 20 employees and generates revenue from more than 10 Fortune 500 clients including TGI Friday's, Wingstop, Bosch, HarperCollins and Schulmberger and with five strategic partnerships including GE and Adobe. It also is backed by investors including Mythic Ventures, Align Capital, Beringer Capital, entrepreneur Tony Robbins and Austin-based Capital Factory.
"Hypergiant is a completely new model for a new industry. Under old consulting models, businesses were over-promised AI and all they got was more data wrangling projects and empty vendor commitments." Lamm said in a release. "We are launching with in-production technology, mature service offerings, a high-pedigree venture operation and commercialization resources that accelerate the whole process. It's time to let business lead technology again."
The company has already begun developing an AI-driven mixologist for TGI Friday's. "At TGI Friday's, we are always looking to differentiate and innovate both inside and outside our restaurants," Sherif Mityas, TGI Friday's CIO and VP of strategy and brand Initiatives, said in a release. "Working with the team from Hypergiant truly allowed us to create a one of kind experience for our guests by utilizing AI technology combined with our world-class bartenders to provide a completely new and innovative experience for our guests—one of a kind drinks specifically tailored to each individual guest."
The news comes nearly two years after Lamm co-founded Conversable, which initially launched with Wingstop. It has since gained traction with companies including Pizza Hut and Whole Foods and developed partnerships with EY, Booze Allen Hamilton, and Credera.The company has more than 20 employees.