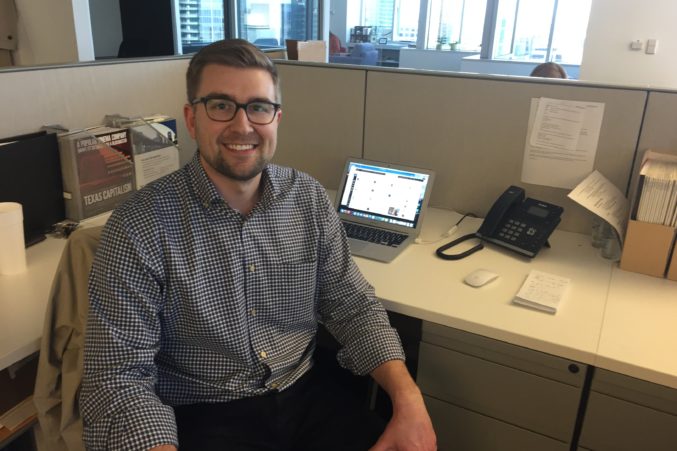 Shinneman Joins D CEO As Editor of D CEO Healthcare
The publication's new senior editor worked most recently at the Dallas Business Journal.
One of his references called Shawn Shinneman "a star." Another said he's "among the best, if not the best." Then came this advice: "Hire him before he gets away!"
So, we did.
On Monday, Shinneman joined D CEO magazine as a senior editor and editor of our D CEO Healthcare web site, which covers the business of healthcare in North Texas. Shawn comes to us from the Dallas Business Journal, where he'd served as the technology reporter, editing the DBJ's Techflash newsletter.
A "crack reporter"—another one of those references talking again—and a "very strong writer," Shawn earned a masters in magazine writing from the University of Missouri, where he also served as an adjunct professor. He's also covered breaking news (for a daily paper in the Chicago area) and snagged multiple state and national awards for his investigative reporting.
On the personal side, Shawn's a native of St. Joseph, Missouri, something of a trivia guru, and a "decent golfer." Check out his work at D CEO Healthcare, starting Wednesday.