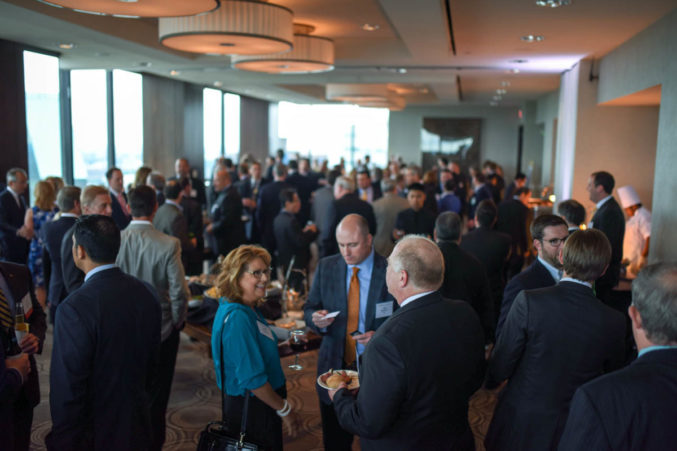 RSVP today for D CEO's CIO/CTO Awards
Join us to unveil the winners of our second annual CIO/CTO Awards and mingle with the brightest minds in the Dallas tech field.
We've gathered outstanding chief information officers, chief technology officers, and others excelling in IT posts across Dallas-Fort Worth for one night of celebration and high-level networking. Join us at Gilley's Dallas on October 26 to raise a glass to the trailblazers and innovators changing the Dallas technology-business landscape.
WHEN
Thursday, October 26
5:30 PM
WHERE
Gilley's Dallas
1135 S Lamar St
Dallas, TX 75215
We will be celebrating these esteemed finalists:
Chris Boult, Greyhound Lines Inc.
Matthew Chambers, Baylor Scott & White Health
George Clopp, RMG Networks Holding Corp.
Lance Crosby, StackPath LLC
Chandra Dhandapani, CBRE Group Inc.
Dan Doggendorf, Dallas Stars
Alex Doubet, Door Inc.
Gregory Ericson, Essilor of America Inc.
Andre Fuetsch, AT&T
Christopher Holm, The Perot Cos.
Matthew Kull, Parkland Health & Hospital System
Gary McClure, At Home Group Inc.
Sherif Mityas, TGI FRIDAYS
Frank Mycroft, Booster Fuels Inc.
Sukumaran Nair, AT&T Center for Virtualization
Andrew Nardo, PwC
Andrew Olowu, Axxess
Gavin Robertson, WhamTech Inc.
Jennifer Sanders, Dallas Innovation Alliance
Joshua Spencer, UT Southwestern Medical Center
Shawn Stauffer, Bioworld Merchandising Inc.
Ben Trowbridge, EY
Gertrude Van Horn, NCH Corp.
Justin White, Selery Fulfillment Inc.
John Winborn, Dallas Cowboys
To view photos from last year's event visit here.