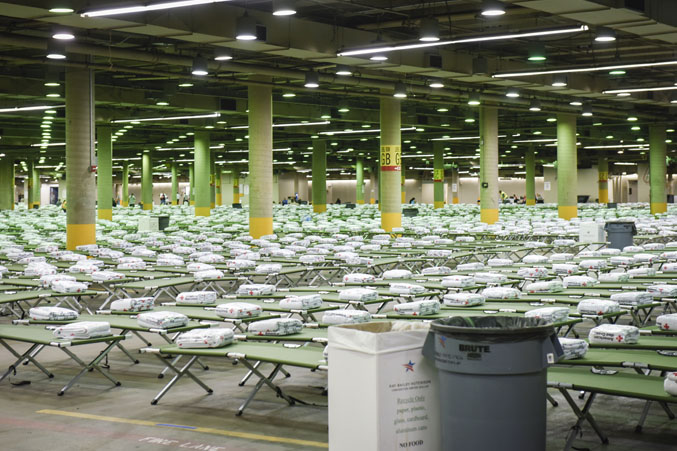 Dallas Physicians On Call for 'Largest Disaster Response' Ever
Pediatric specialists are on site at Dallas' 'Megashelter,' where at least 80 evacuees were undergoing medical triage.
Children's Health caregivers are working alongside UT Southwestern and Parkland emergency medicine faculty, staff, and residents as they begin caring for the "expected thousands" of evacuees from Hurricane Harvey. So far, at least 100 people have taken refuge at the Kay Bailey Convention Center "Megashelter."
According to Children's Health, 80 of the 100 are currently being triaged to determine the right setting for care. A spokesperson said families have been arriving off and on since Tuesday. Physicians and medical staff are preparing for population at the shelter to spike quickly once the roads begin to be passable in Houston and cities closer to the coast. Full capacity is 5,000. 
On Wednesday, Children's Health brought in emergency medicine specialists, primary care providers, and registered nurses. The pediatrics-focused organization is also setting up a telemedicine clinic to examine more patients. So far, Children's Health has seen patients "for basic pediatric evaluations." Parkland Health and Hospital System has also provided doctors, nurses, and other personnel. Dr. Raymond Fowler, who's leading the operation at the convention center, is chief of emergency medical services UT Southwestern and also practices at Parkland.
Read more on D CEO Healthcare.