AT&T is Acting like the Time Warner Merger is Almost Done
The company shuffles its executives and financing to prepare for the transaction with Time Warner.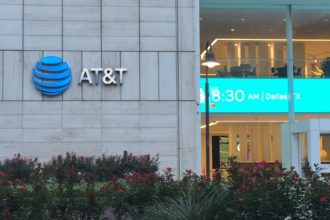 AT&T is setting itself up for its merger with Time Warner Inc. even though the U.S. Department of Justice has yet to give the deal a thumbs-up.
The Dallas-based giant has reorganized its management team, moving a few players into key spots as it prepares for the merger. It also is preparing to sell $22.5 billion of corporate debt to finance the $85.4 billion deal, according to the Financial Times. The moves came a few days after antitrust officials began exploring that conditions that could address anti-competition issues, according to Bloomberg.
John Stankey, CEO of AT&T Entertainment Group, will assume charge of AT&T's Time Warner Merger Integration Team, working closely with Jeff Bewkes, Time Warner's chairman and CEO, AT&T announced over the weekend. Stankey takes over the team from Lori Lee, who now will lead AT&T International in addition to serving as global marketing officer. Once the merger is complete, Stankey will transition to serve as CEO of AT&T's media company. Meanwhile, John Donavan, chief strategy officer and group president of AT&T Technology and Operations, will serve as CEO of AT&T Communications, which includes AT&T Business Solutions, Entertainment Group, and Technology & Operations Groups. All the moves will take effect on Aug. 1, the company said.
The shake-up comes before the DOJ has even approved the deal. While regulators don't often block vertical mergers like the AT&T/Time Warner deal, the DOJ is receiving pressure from media and pay-TV competitors. In addition, the deal was criticized by President Donald Trump during his campaign. Critics have said the deal could lead to fewer choices and higher prices for consumers.
AT&T announced the deal last year and said it expects the merger to close before year's end.