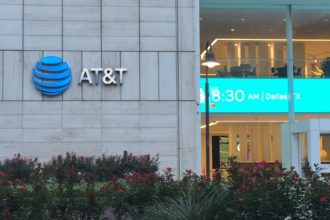 AT&T aims to increase the diversity of its supply chain, after the acquisition of DirecTV dropped its percentage of diverse suppliers to below 20 percent.
The company's supply chain typically comprises nearly 25 percent diverse suppliers. Last year, it spent $13.7 billion with certified diverse suppliers, which include minority-, women-, and disabled-veteran-owned businesses, out of the about $55 billion in total spend. But after completing its $48.5 billion acquisition of DirecTV last year, that percentage has dropped near 18 percent—a number that doesn't satisfy AT&T's leadership. While it's ready to ramp up its business with diverse suppliers, it won't necessarily be easy for smaller businesses to land the giant company as a client.
AT&T started its supplier diversity program in 1967, launching its prime supplier program in 1989. Since then, it's been spending billions of dollars a year with certified diverse suppliers. To gain certification, suppliers must be 51 percent owned, operated and controlled by a minority, woman, disabled veteran, or lesbian, gay, bisexual, or transgender. They then have to apply to one of various organizations like the National Minority Supplier Diversity Council or the Women's Business Enterprise National Council to receive certification.
At the Dallas Entrepreneur Center's recent Diversity Entrepreneur Day, Oliver Turman, AT&T's director of supplier diversity, said diversity is an issue that CEO Randall Stephenson takes seriously. He cited the speech Stephenson gave to his employees in September in which Stephenson defended the Black Lives Matter movement and urged his employees to start the difficult conversation about race and diversity.
Supplier diversity is another way AT&T is putting its money where its mouth is, Turman suggested. But this doesn't mean the path to doing business with AT&T is any easier for diverse suppliers. It could actually be the opposite.
"Size and scale are what make it hard," Turman said, adding that many of the company's diverse suppliers are often too small to contract directly with AT&T. "A small contract can be $40 million to $50 million."
One guest at the DEC event felt puzzled by the two messages and stood up to question Turman.
"If you truly want to do business with minorities, how are you going to make it easier?" said the audience member. "Your presentation and mission is inconsistent."
The answer for smaller businesses, Turman said: first link up with a prime supplier, which will then lead to opportunities with AT&T. This means trying to do business with companies like Cisco and Ericsson, which could then subcontract AT&T opportunities out. AT&T's prime suppliers are required to subcontract a certain percentage of work to a certain type of supplier, Turman said, and these are the opportunities on which small businesses should capitalize.
While this perhaps makes the play for a contract a little easier, it's no guarantee, he added. There are hundreds of suppliers competing for the same opportunities. "You have to bring something to the table," Turman said, "some kind of innovation."
Get the D CEO Newsletter
Stay up to speed on DFW's fast-moving business community with weekly news reports, interviews, and insights.