New Leader at Capital One Financial Services to Launch Phase Two of The Garage
Karen Stroup took over the top role at the innovation center in summer. Here are her plans.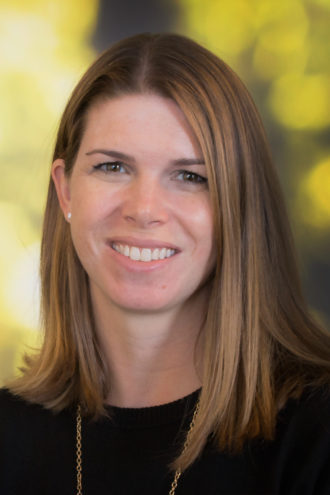 Capital One Financial Services has a new leader atop its innovation center, The Garage, in Plano. Karen Stroup, senior vice president, took charge in August after leading product management at California-based financial services software company Intuit for three years.
The Dallas native kept tabs on Capital One Financial Services as a competitor for almost two years before she recognized an opportunity to join the Plano-based division.
"I see a company that has so many strengths but an opportunity to jumpstart the way that we're working," Stroup said, adding that she had just completed a wave of innovation at Intuit before making the jump. Her goal is to "build an awesome [financial] experience with speed and agility."
Stroup joins the division just after The Garage quadrupled in footprint. The Garage opened in in August 2014 at 9,000 square feet and has since grown to occupy 36,000 square feet of space. The Garage's aims to provide space for the division's teams to build new products and experiences at an accelerated pace. The model worked so well, it led to multiple expansions, according to the company.
Stroup takes over one of the responsibilities formerly belonging to Chandra Dhandapani, former CIO and head of The Garage. Dhandapani, who played a big role in the creation of The Garage, left Capital One Financial Services in June, when she joined real estate firm CBRE as chief digital and technology officer. Dhandapani left The Garage with a sturdy foundation that Stroup aims to build on, Stroup said.
"Phase one was becoming a tech environment, acquiring talent, moving to Agile (software development), investing in execution, building the building blocks of design," Stroup said. "Phase two is accelerating a few aspects of that."
This means experimenting with emerging technologies to reimagine the customer experience so that the company could virtually hold a client's hand through typically confusing financial processes. For example, the company could leverage artificial intelligence, chatbots, or data analysis to better connect with its customers and make them feel confident in their decisions, Stroup said.
"We've solved one or two problems, but there are ways to peel the onion to get to the primary emotional need," Stroup said. "Right now [we meet] a functional need. I want … to meet an emotional need."
Stroup said her plans, which she's still solidifying and communicating to her division, are to work closer with customers, letting their needs and pain points guide what developments come out of The Garage. She said she hopes innovations from The Garage will help Capital One Financial Services anticipate customers' problems and proactively help them solve issues.
"The way that I work is run little experiments," she said. "Small lightweight low-risk experiments to inform what new technology looks like."
Stroup also intends to highlight The Garage as a meeting place for innovation initiatives. The center served as one of the venues for several events during Dallas' inaugural Techweek. Capital One Financial Services was the presenting sponsor of the event.
The Garage has launched two products for Capital One Financial Services since its inception. Auto Navigator is an online resource that helps customers see if they would pre-qualify for auto financing before heading to the dealership. Home Loan Tools serves a similar function for home loans and also allows customers to apply for loans and track the application through closing.