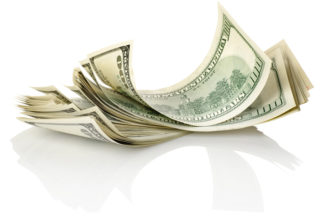 ­­­Fort Worth financial technology startup TransVix LLC has received a $2 million vote of confidence from one of Dallas' biggest investors for what is expected to be one of the first trading platforms for the transportation industry.
The seed funding round from Dallas-based Hunt Technology Ventures, led by David Hunt, will help the team continue the development of its technology. As part of the deal, Hunt will occupy a seat on Transvix's board.
"It's a big deal for Hunt and a big deal for us," said Craig Fuller, CEO of TransVix, adding that the team was surprised that Hunt wanted to fund the whole round. "We were going to do it in half-million-dollar tranches, and he asked for the whole thing."
TransVix has developed a platform that allows shippers, carriers, and brokers to trade options and futures for the U.S. trucking industry. The company's platform, TransVix Marketplace allows users to hedge against market volatility—an option previously unavailable in the industry. TransVix is currently working on its application to become a designated contract market by the U.S. Commodities and Trading Commission. It expects to have land its first contracts beginning in January of next year.
The main goal, Fuller said, is to tap a market that's estimated at more than $700 billion annually. It's something that's already been successful in the maritime market, with trading platforms like the Baltic Exchange, NYMEX, and GX. And there's a definite need, Fuller said, as trucking rates are off by 40 percent in two years. He calls TransVix the solution to providing a type of insurance against market volatility.
"Most costs in trucking are fixed, but the price fluctuates," he said. "So you can take on a large contract, and if the market changes fast, you could be in a position where it bankrupts you."
Fuller has stacked his six-person executive team with industry veterans, aiming to guide TransVix through uncharted territories. Fuller spent seven years working on the business side of the trucking industry. He also worked at companies providing services and solutions to the industry. His chief product officer is Ben Murphy, the former founder of Integrated Decision Support Corporation and Truckloadrate.com, which developed one of the largest rate indexes in the industry. Truckloadrate.com sold to TMW Systems, a software company for the trucking industry, for an undisclosed amount in 2007. His chief strategy officer is Mark Walker, vice president at C.H. Robinson Worldwide, a Fortune 500 transportation services company. TransVix also has the support of a board of advisors that include the likes of John Larken, managing director at investment banking firm Stifel, Nicolaus & Co.
Fuller, a former day trader, initially financed the company with monies he received from selling off all of his stocks. He came into contact with Dallas venture capitalist Jason Story, who then introduced him to David Hunt. Hunt took an interest both in the market and the team, and solidified his investment.
Get the D CEO Newsletter
Stay up to speed on DFW's fast-moving business community with weekly news reports, interviews, and insights.