Rebecca Carter is an artist living in Dallas since 2005. She exhibits nationally and internationally and locally belongs to 500X gallery. Her writing has appeared on Glasstire, and F-News. She currently teaches at Eastfield College and Trinity River TCCD.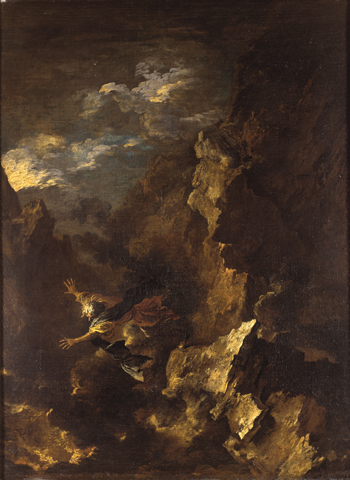 A
Don't be fooled by the billboard advertisements of Salvator Rosa's allegorical portraits, the Italian painter delights in savage landscapes.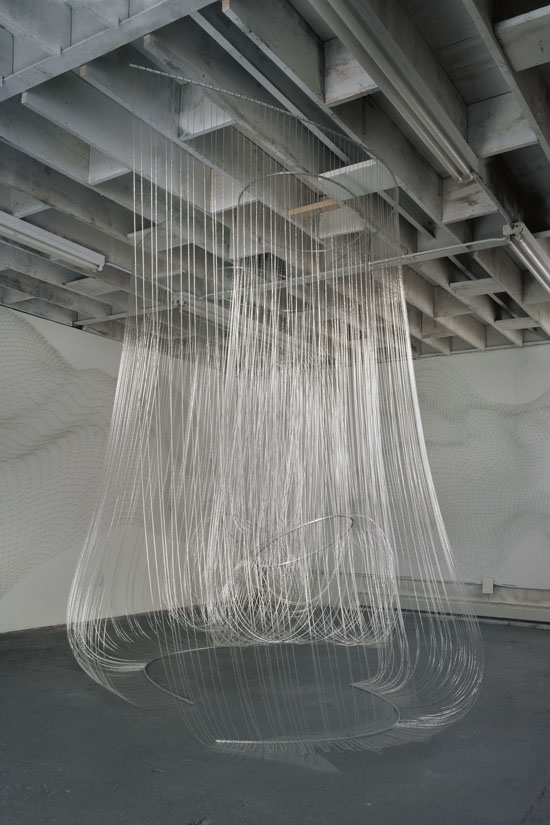 A
Sculptor Alyson Shotz is the first artist to present work in the Nasher Sculpture Center's Sightings series, a new program dedicated to showcasing contemporary artists. Shotz's installation consists of two large material works and a musical score in collaboration with Simon Fisher Turner, creating an illusory experience that blends music and sculpture, two- and three-dimensions.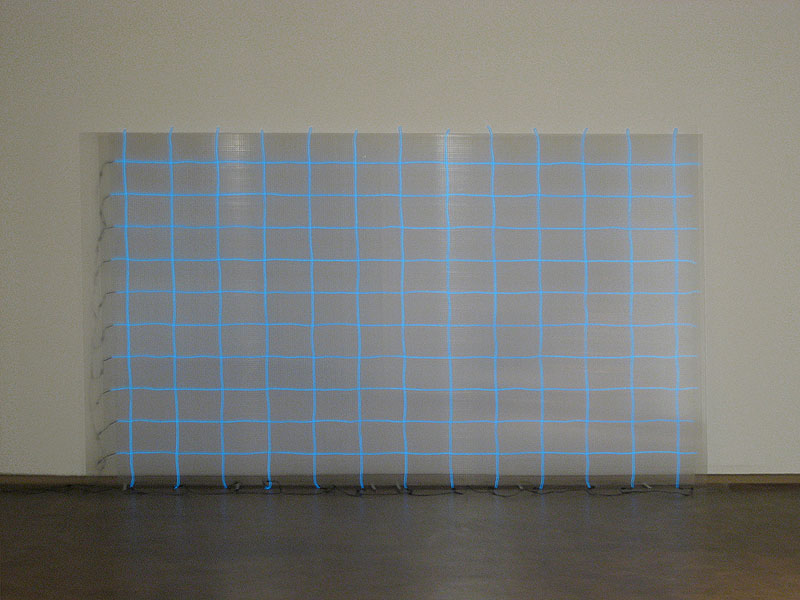 A
It glows. It hums. It refracts. It reflects. It's quiet. It's pervasive. It includes. It arrests me before I enter. Black and white stripes on the doors could be part of gallery decor. Knowing better, it is a moment of recognition. Orr's signature stripes announce the entrance. Greeting and obstructing view, they assert and they flirt. Stripe. Stripe. Stripe. Stripe. Stripe. A glimpse of shiny surface inside fractures the lines. Outside comes inside: blue sky, green tree, black sweater, black vinyl. My figure has arrived as appearance, and I'm there to notice. We are both here and this is phenomenological presence. I am aware of looking, aware of what I am looking at and aware that I see myself. Inside the work, outside of myself already and haven't yet opened the door.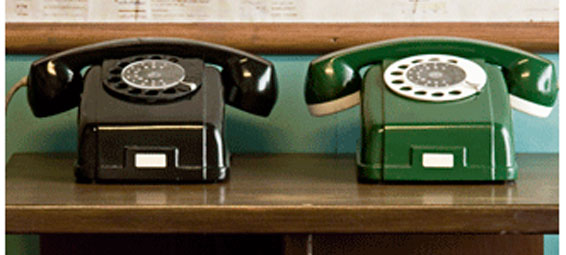 A
For a week Eve Sussman and Rufus Corporation were the main event in the Dallas-Fort Worth art scene, evidence of a powerful synergy between area institutions and professionals that has been dynamically building over the past few years. Sussman's film work 89 Seconds is in a curated show of contemporary work inspired by the Spainish old masters at the Meadows Museum. A version of her/their "algorithmic thriller" White on White was screened at the Fort Worth Modern during the Tuesday night lecture series with a Q & A following. Sussman herself gave a more extensive lecture on her extensive of hybrid work as a part of the SMU Division of Arts Wednesday evening guest lecture series. The sculptural installation Yuri's Office is currently on display at the Fort Worth Contemporary.
A
"How do we know what we know? I feel at home with this line of questioning because I don't know.""
During a press preview walkthrough of the exhibition
Vernon Fisher: K-Mart Conceptualism
, Vernon Fisher repeatedly asserts his prerogative to inhabit the terrain of negative capability. Negative capability is a state of not knowing, essential for the intentional play that is making art. Keats wrote about it in a letter to his brother as: "when man is capable of being in uncertainties, Mysteries, doubts without any irritable reaching after fact & reason." Negative capability is the terrain of poetry or the zen koan, a space where images exist, overlap, relay, and might even suggest narrative but don't necessarily align in logical coalescence. Even when asked to speak as an authority on his own works, Fisher defers to Modern Art Museum of Fort Worth curator Michael Auping, stating, "you can say it better."

A
One function of art is to open up new perceptions. Great art changes the world through the way it changes our understanding of the world. Jacob Lawrence's 15 silkscreen prints chronicling the life of Toussaint L'Ouverture took me by surprise. I had been thinking about how to teach a 2D Design course. In front of those prints, I wanted to instantly transport my students to see how intelligently Lawrence has taken an economy of design elements (color, shape, rhythm) to create a world of feeling, experience, and narrative. Sitting in front of Superflex's video work: Flooded McDonalds a couple of weeks later in the Peter Blum gallery in Chelsea, I was thinking about the Jacob Lawrence prints. Both projects evoke the pleasure and/or horror related to states of separation and merging.