Standing sentry at the entrance to Site 131 is a small pig. It's possible when visitors enter the space to see the fall exhibition, …to see is a gift: the Seth Davidow collection, they will walk right by without noticing. But that piece plays an important role in this exhibition, which memorializes the gallery's co-founder, Seth Davidow, who died in June.
"Spotted Animal," a raku-fired ceramic work by Texas sculptor Billy Ray Manghum, was one of the pieces that lived alongside Seth in his bedroom during the final months he battled Amyotrophic Lateral Sclerosis (Lou Gehrig's disease). The piece is whimsical and a bit precious, but now imbued with meaning. This is how collecting works – the art you purchase lives alongside you in your private moments. But it's a piece the exhibition's curator, his mom, Joan Davidow, didn't remember him buying.
"He's a funky little pig I don't remember at all," Joan tells me, just a few days after loading all the work into the space. She culled Seth's collection of more than 60 artworks down to just 32 pieces. "When I saw him in the bedroom, I was just thinking where did this guy come from?"
Like many of the works in the exhibition, he purchased this work at an auction organized by Joan when she served as the director of the Arlington Museum of Art in the early 2000s. For nearly 20 years, he would purchase work annually in support of the museums, AMA and later Dallas Contemporary, both run by his mother. And though the collection on display here is Seth's unique sensibility, it's impossible to ignore the influence Joan's artistic taste had on his particular way of looking at art.
When Seth and his brother, Malcolm, were growing up in Florida, Joan was constantly exposing them to art. She'd check out prints from the library and hang them in the family room. When Seth was a teenager he announced that he was done looking at art. Years later, she remembers, he was in Miami on business and called to ask if she would help him buy some art from a bank that was selling its collection. "He came in and out of art entirely on his own," she says.
Then, about 10 years ago, they were wandering an art fair together and he asked Joan if she wanted to start an art space together. Site 131 was born. He told D Magazine he thought of the space as a way to give his mother a way to do something she loves. "And give us an opportunity to do something together," he said in the interview. The plan was that she would run things and manage the art. "And I'll help where I can."
That plan led to numerous exhibitions focused on the way pairing artists from different regions or operating in different styles or media can change the viewing experience. She called her approach, "here, there, and beyond." Last year, after briefly considering shutting the space down, Joan shifted the focus to exhibiting the holdings of different collectors in the area. She didn't know then that she'd be showing Seth's just a year later.
Looking at the works here in totality, it's difficult to understand the underpinnings of Seth's collecting approach. Even Joan struggles to put it into words. I had her try. "Modern classics" was the description she came up with, which is just a way of saying, he had an instinct for what might still be worth looking at decades from now. I think what's true is Seth was buying art he believed he would still want to look at decades later.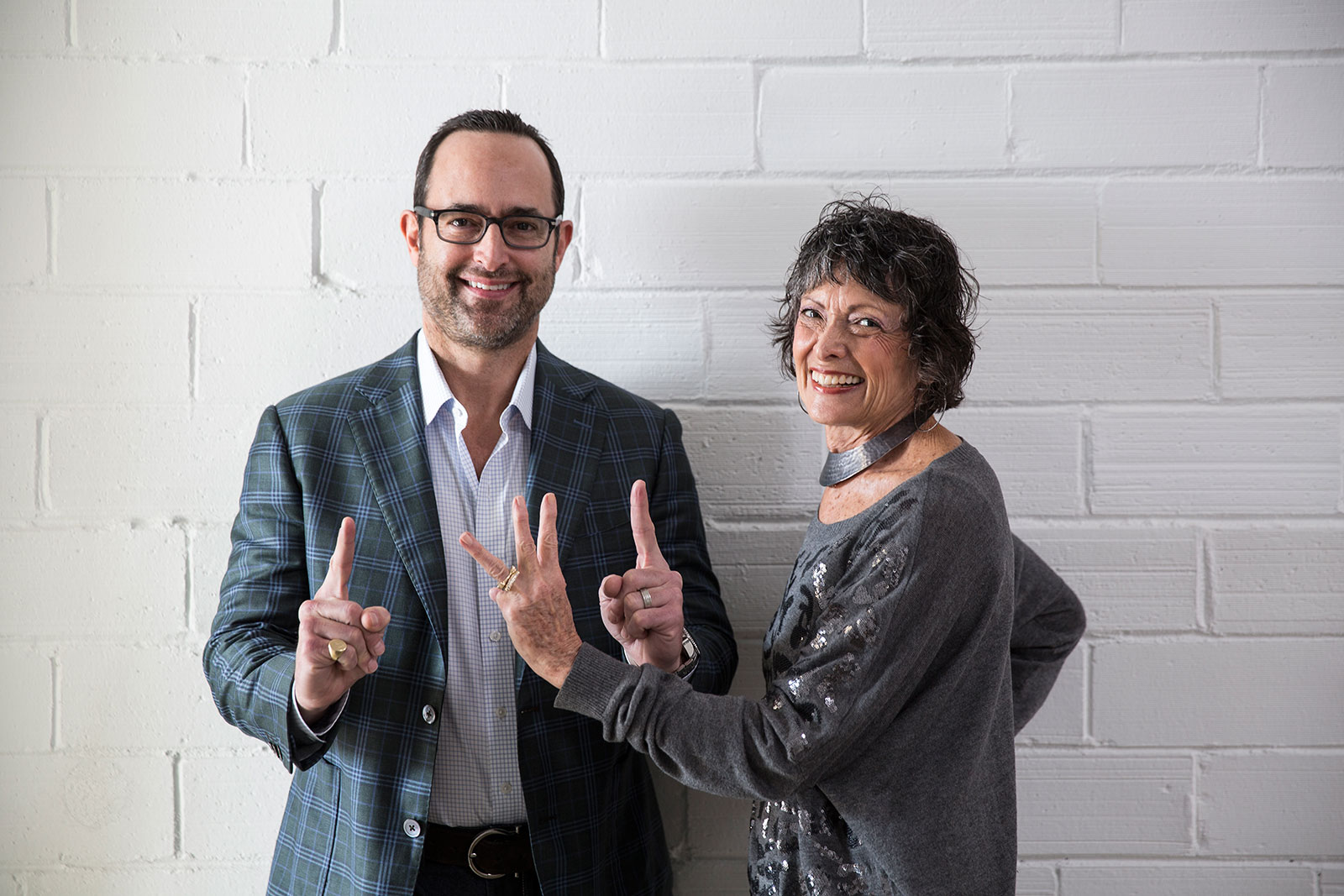 In much of the work, visitors may notice a penchant for abstraction and restraint in the color palate. Take Tom Orr's 2007 serigraph "Fingerprint 1" or Jacqueline Humphries's 2012 untitled oil and linen painting. Both pieces are defiant, moody abstractions packed with energy, but devoid of narrative. And yet, they inhabit a world with Todd Chilton's "Circle Stars," a 2013 buzzy geometric oil painting and Benjamin Terry's bumble bee-striped, small-scale "Object II," both of which add vibrant animation to the walls they inhabit.
There are works that might be understood as investment purchases, like the limited edition lithograph print by John Cage, "Not wanting to say anything about Marcel," or Christo's "Pont Neuf (2 Parts)." Seth was a savvy businessman, after all.
He dabbles in materiality with works like Joel Morrison's stainless steel sculpture or Arthur Peña's "Attempt 102d," which is an assembly of razor blades coated in resin on a spine of pine. And though the figurative works are the most limited, they are unavoidable. Dirk Skreber's "Kaylee 1" stares back at the viewer, her face an assemblage of foam tape; Sofia Schweger's "Library #2" is more tranquil and inviting, another piece Seth spent time with daily in the final months.
Holistically, Seth's collection wasn't assembled with the eye of a curator, but with the specific whims and proclivities of a living, complex human. All humans leave behind traces of themselves in the homes they lived in and the objects they amassed, but these traces can be organized, categorized, and redistributed.
Eventually, the art Seth collected will be passed down to his daughters, donated to universities and museums, or sold. But the traces humans leave behind on the people they loved is more difficult to categorize and stays eternally with those who remain. For Joan, the impulse to put together this exhibition was about sharing the Seth that remains. And at the end of the exhibition, she says, the little piggy will probably go home with her.
"…to see is a gift: the Seth Davidow collection" remains on display through December 9 with open hours Friday and Saturday afternoons. A version of this article appears in the exhibition catalogue for "…to see is a gift: the Seth Davidow collection."
Get the FrontRow Newsletter
Get a front row seat to the best shows, arts, and things to do across North Texas. Never miss a beat.
Author