The State Fair of Texas kicks off its daily free (with admission) concert series at 8:30 p.m. Friday on the Chevrolet Main Stage with a performance from Nashville-by-way-of-Louisiana country singer and All Star Celebrity Apprentice winner Trace Adkins. If you can't make it, don't stress. Plenty of good musicians will perform during the fair's three week run.
Rounding out opening weekend on the main stage are Grammy-winning "Foolish" R&B singer Ashanti at 4 p.m. and the Preservation Hall Jazz Band at 8:30 p.m. on Saturday. Norteño-with-sax group La Fiera de Ojinaga take the stage at 8:30 p.m. Sunday.
Other bold-faced names hitting the main stage throughout the fair include the Chris Pérez Band at 8:30 p.m. Tuesday, October 4; Jamestown Revival at 8:30 p.m. Saturday, October 8, and again at 8:30 p.m. Friday the 14th; and Girl Named Tom at 8:30 p.m. Friday, October 21.
But there are others you won't want to miss, many at the smaller stages. Find the full concert schedule here. Our picks are below.
Joshua Ray Walker
7:30 p.m. Friday, September 30, Bud Light Stage
East Dallas native Joshua Ray Walker had a breakout 2021 with the success of his single "Sexy After Dark" off the album See You Next Time, the final installment in a honky-tonk trilogy that also includes 2019's Wish You Were Here and 2020's Glad You Made It. D readers already know the dude is the whole package: a fantastic voice that channels a little Strait and Yoakam, a talented writer, and smoking guitarist, whether he's fingerpicking behind his own songs or shredding slide solos as lead guitarist for local country-punk outfit Ottoman Turks. He's a star in Dallas, and the rest of the world is catching on fast.
Deep Fried Comedy
8 p.m. every Friday on the Yuengling Stage inside the Wine Garden
"Deep Fried Comedy" could describe the fair's annual spectacle of wacky food one-upmanship or what results from the addition of time to the cardiovascular tragedy one may suffer after eating "funnel cake fried chicken." In this case, it refers to a weekly stand-up comic showcase featuring local funny folk Angela Owen, David Jessup, Latrice Wilkerson, Barry Whitewater, CJ Starr, and Britainy Goss.
RC & the Gritz
7:30 p.m. Saturday, October 1, Bud Light Stage
RC Williams' R&B-jazz fusion band is probably best known for backing Dallas legend Erykah Badu along with other titans of hip-hop and soul, local and otherwise, but the group has more than enough talent to move a crowd even without a long list of frequent collaborators. Those include Cure for Paranoia, Bobby Sessions, Ad.D+ and plenty of others. Check out their latest, 2021's Live in Deep Ellum, for a sampling of their sophisticated, moody grooves and make plans to check out their opening weekend set.
Matt Hillyer
2, 4, 6 and 8 p.m. every Monday of the fair at the Wine Garden
7:30 p.m. Saturday, October 15 at the Bud Light Stage
Even if his set weren't a highlight, Matt Hillyer is playing so many sets at the fair that there's a good chance you'll end up at one, intentionally or not. Hillyer is the former frontman for one of most reliably great country acts to ever come out of Dallas, Eleven Hundred Springs, which called it a day late last year after 23 years. Hillyer has a fine new solo single, "Glorieta," from his upcoming album of the same name.
Brave Combo
5:30 and 8:30 p.m. Monday, October 3, Chevrolet Main Stage
More than 40 years after starting in 1979, Denton's Brave Combo has been covered by Bob Dylan, been animated for an appearance on The Simpsons, recorded with Tiny Tim, played David Byrne's wedding reception, and earned seven Grammy nominations, winning two of them. Not bad for a polka band! Well, a "nuclear polka" band, that is, with punk, salsa, conjunto, classical, and blues influences. One "Chicken Dance" will be enough to see why they're so highly demanded at Oktoberfests around the world year after year after year.
A Special Mystery Guest
5:30 and 8:30 p.m. Thursday, October 6
Sign up to be a Big Tex Insider at BigTex.com/Insider and follow the fair on social media if you want to be "the first to know" who is scheduled to perform twice on October 6. Or you could not do that and instead find out 30 seconds later, when every pop culture journalist in North Texas retweets the announcement.
Vandoliers
5:30 and 8:30 p.m. Friday, October 7, Chevrolet Main Stage
"Every Saturday Night" from Vandoliers' self-titled-with-a-The fourth album is a pandemic era ode to those raucous weekend revelries you didn't know you'd miss so badly until you were bouncing off the walls three months into the shutdown and vowing to stay out all night next time you had the chance. These local cowpunks have toured with and held their own alongside Lucero and Old 97's, to name a couple.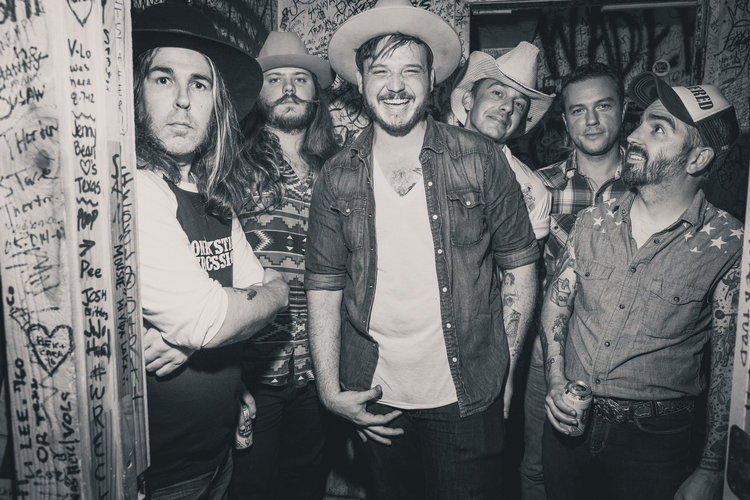 The O's
7:30 p.m. Saturday, October 8, Bud Light Stage
If "John Pedigo" rhymed with "separation," you could replace "Kevin Bacon" with his name and run the table on the Six Degrees party game for any performer at this year's State Fair of Texas — and probably even cut it down a couple moves. It seems like he produces more music than he doesn't for State Fair Records (no formal relation to the State Fair of Texas as far as I can tell, though the label has a near-monopoly on the concert lineup so I could be wrong); has a music talent management company; is a frequent live and studio multi-instrumentalist; and has a solo project of his own on top of his banjo-and-acoustic-guitar pop-folk duo the O's. The other O, Taylor Young, played in Hi-Fi Drowning and the Polyphonic Spree, among other esteemed local acts, before joining forces with Pedigo in 2008. He'll also perform several sets at the fair with his own Taylor Young Band, which has a great new single, "We Belong Together," with plans for a 2023 full-length.
Lucinda Williams
8:30 p.m. Sunday, October 9, Chevrolet Main Stage
The instantly recognizable singer-songwriter Lucinda Williams has been putting out excellent country, folk, and rock at a steady, deliberate pace since Ramblin' on My Mind in 1979. It would be almost two decades before her commercial breakthrough came with 1998's Car Wheels on a Gravel Road, which went on to win the Best Contemporary Folk Album Grammy. Her most recent full-length, 2020's Good Souls Better Angels, and one of its singles, "Man Without a Soul," picked up Best Americana Album and Best Roots Songs Grammy nominations, respectively, along with widespread critical acclaim. No telling when she'll be back in town, so catch her last scheduled tour stop of the year before she heads to Europe in January.
Squeezebox Bandits
4, 5:45 and 8:30 p.m. Wednesday, October 12, Chevrolet Main Stage
1, 3, 5 and 7:30 p.m. Thursday, October 20, Bud Light Stage
Squeezebox Bandits leave no doubt: Accordions are cool. Frontman Abe Casillas sharpened his squeezebox skills in Tejano bands as a youngster before forming his current band, which adds elements of Tejano, blues, and conjunto to honky-tonking country music to make something so quintessentially Lone Star they named their 2019 sophomore album Sounds of Texas. That was followed by this year's Check to Check. You'll have several chances during the fair to witness them win over crowds by the end of a set.
Fitz and the Tantrums
8:30 p.m. Saturday, October 15, Chevrolet Main Stage
If you've been to a pop or rock music festival in the last dozen years or so, you've probably caught a set by the high-energy soul-influenced indie-pop group Fitz and the Tantrums. If not, you've almost certainly heard their inescapable single "Out of My League" from their 2013 album More Than Just a Dream. This week they released "Shake Your Moneymaker" from their upcoming fifth studio album, Let Yourself Free, out November 11.
Night Ranger
8:30 p.m. Sunday, October 16, Chevrolet Main Stage
Remember that excruciating scene in Boogie Nights when Dirk Diggler and his two somehow even dumber friends are trying to rip off that basehead dealer, who is so wired and distracted by his stereo and the revolver he's playing with—and the firecrackers that weird child is throwing—that he doesn't seem to realize he's being robbed, and you just keep hoping Dirk will call off the idiotic heist before it goes haywire? The song blaring on the victim's hi-fi is "Sister Christian" by Night Ranger, who will play it and, presumably, some other songs. Speaking of Paul Thomas Anderson movies, wow, how about Licorice Pizza? I read some of the hectoring MFA-brained discourse about the film, and Jesus Christ, after finally watching it I wondered if — OK, running out of space, but I'll try to get back to that later.
La Mafia
3 p.m. Sunday, October 23, Chevrolet Main Stage
There's no such thing as the mafia. It's a bogeyman made up by the anti-Italian FBI to harass legitimate businessmen, capisce? La Mafia, on the other hand, is the real deal, and have picked up multiple Grammys, Premio Lo Nuestro Awards, and a dozen Tejano Music Awards including a lifetime achievement prize since the band's founding in Houston in 1980. They aren't resting on these many, many laurels, though, keeping up a prolific recording pace with some three dozen studio albums to their credit along with even more compilations and live albums.
Get the FrontRow Newsletter
Get a front row seat to the best shows, arts, and things to do across North Texas. Never miss a beat.