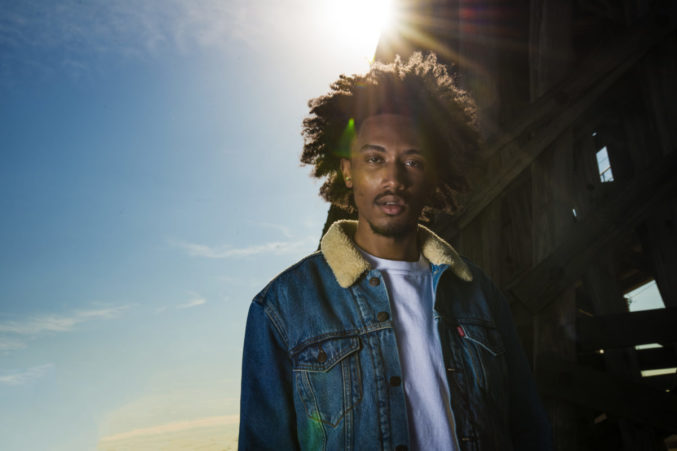 For the Love of God, Mayor Johnson, Please Stop Talking About Yacht Rock
A plea to Mayor Eric Johnson and the City Council to update their playlists.
Earlier this month, Mayor Eric Johnson cheekily declared "yacht rock" the official music of the Dallas City Council. For the past two weeks, Mayor Johnson has more than a few times tweeted about his love for the Californian sub-genre. His tweets, a virtual campaign to the state's music office to certify Dallas as a "music friendly community," display how out of touch the mayor is with the listening habits of his constituents.
Let's start with recent history. If Mayor Johnson looked at Apple Music's City Chart for Dallas, there would be no evidence of yacht rock to validate his claims of the city's deep reverence for the genre, which reached its peak of popularity in the 70s and 80s. Apple pulls from what its Dallas-based subscribers are listening to. And it displays the city's love of hip-hop.
To be fair, most of the top 25 are artists with broad national appeal. But not all. The late, local rapper Mo3 occupies the ninth spot alongside Oak Cliff's OG Bobby Billions for "Outside," which also held the No. 1 spot on YouTube's Top 100 Songs List in July. Last week, platinum selling rapper Lil Baby played Mo3's verse at the Dallas stop of the Back Outside Tour at Dos Equis Pavilion and the crowd shouted it right back.
I encourage Mayor Johnson to listen to the thousands of voices (and Lil Baby) reciting Mo3's verse in unison. This is Dallas music. For those unfamiliar with Mo3, have you been in a crowded local bar or venue when Big Tuck's "Southside Da Realist," the city's most iconic song ever, pours through the speakers? That is Dallas music.
It was made almost 20 years ago and has only grown in reverence. Every touring musician pays homage to Big Tuck and now Mo3 when they perform in Dallas; the rest of the nation knows the sound of the city's music and culture. Hell, even Houston native Travis Scott sampled Big Tuck on his blockbuster Astroworld!
Speaking of Houston, Mayor Sylvester Turner sets a perfect example for how local politicians can invest in their city's hip-hop scene. When Beyonce and Megan Thee Stallion released the "Savage (Remix)," Mayor Turner awarded the two musicians with respective days in their hometown of Houston. The song's proceeds went toward Bread of Life, a local nonprofit that provides aid to the city's homeless community.
When the world erupted into protests following the murder of George Floyd, Mayor Turner and city council members attended and spoke at a protest—organized by Trae Tha Truth and Bun B. Earlier this month, Turner even described Bun B as the "unofficial mayor of Houston" in an online advertisement for the rapper's takeover of the Houston Rodeo next year. Mayor Turner understands the cultural, economic, and social impact of hip-hop in Houston. (Even smaller local artists get nods in Houston: Third Ward native Fat Tony has his own day.)
Turner isn't the only southern mayor who recognizes the genre's cultural value to their city. Atlanta Mayor Keisha Lance Bottoms embraces local hip-hop and its influence upon the culture. Mayor Johnson, meanwhile, is tweeting to San Antonio musician Christopher Cross for all of Dallas to see.
Mayor Johnson, may I suggest Bobby Sessions as your new Twitter friend? Sessions, known as The Legend from Dallas, Texas, won a Grammy this year for his work on "Savage (Remix)." This summer, he released "Triple Deity," a visual love letter to Dallas with cameos from the city's hip hop legends—The D.O.C, Erykah Badu, Cold Cris, Mr. Lucci—as well as Pleasant Grove, the rapper's childhood neighborhood. Sessions exemplifies Dallas music; he is a contemporary artist who pays respect to the generations of rappers before him who never received proper acknowledgement for the contributions to their hometown.
Unlike Atlanta and Houston, Dallas doesn't have a hip-hop museum. There is little official recognition of the city's hip-hop creators, despite contemporary and historical evidence of why there needs to be. Mayor Johnson, I beg you, update your playlist and tap in with the culture of the city you govern. Feel free to hit my line for local recommendations and a Dallas hip-hop lesson.
Because yacht rock never has been and never will be—and those who really deserve your attention and promotion are right here.