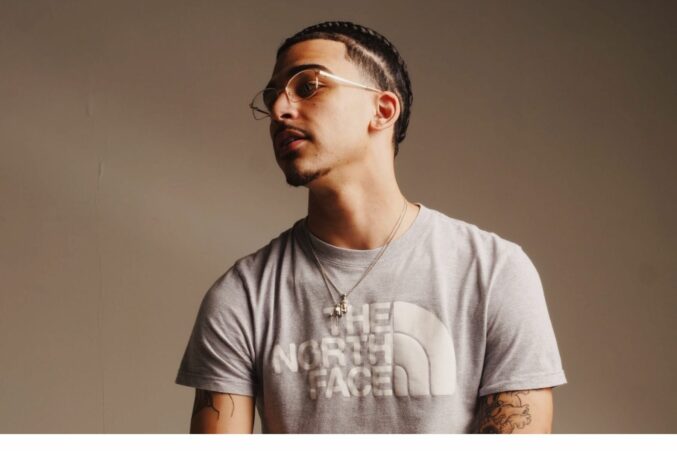 Remembering Uncle Skitz, the Dallas Artist Who Influenced a New Movement of Creatives
The musician didn't get to see his first album debut, but his influence will live on in his friends and collaborators.
The first night I met Uncle Skitz was during a three hour studio session at Jupiter Island Co., my recording studio in Oak Cliff. It was a long day of recording and he was my last session of the night. He walked in, placed a wad of cash at my desk, asked for his headphones, then went into the booth with handwritten lyrics on scraps of notebook paper.
Skitz recorded five songs in an hour. When he emerged from the booth, he appeared relieved. For him, music was an outlet for release. He characterized his music as the sound of his pain. For the rest of the night, we shared stories and our ambitions for the future. At the time, he was undergoing a major life transition and needed a sounding board.
I was drawn to his melodic punchline rap, which complimented his off the wall personality. I saw myself in him. Skitz had a plethora of God-given talent but no direction to channel it. He needed a guide, and I became that for him.
In the year that followed, we became friends, business partners, and, ultimately, brothers. Our work, known as 1PLAYAWAY, encapsulated what we created together. The moniker came from a late night conversation at Jupiter Island Co. with Devy $tonez.
"You can either be one play away from making progress, getting what you wanted, or one play away from messing it all up. It's up to you," said Skitz. To him, the moniker represented the duality of chance and manifestation. That's why he named his posthumous album after it.
Throughout the album creation process, Skitz conceptualized the visuals, distressed his clothes for videos, and designed graphics to bring forth his vision. I managed the process while he carried out his intentions.
Skitz died in June at the age of 26. Although he did not live to see the release of 1PLAYAWAY, he inspired a movement of young artists and creatives who shared his belief of unique, creative expression. Dallas rapper Tay Money credits Skitz as the catalyst for her music career. "Without him, I wouldn't be doing what I'm doing," she said.
After his passing, I met dozens of creatives who shared stories of Skitz's presence in their careers. From styling photoshoots, preparing them for recording sessions, and designing their clothing lines, Skitz had the ability to identify talent, and motivate them toward their best selves.
A month before the release of his debut album, Skitz passed. Out of reverence for him, his closest friends started 1PA, an artistic collective that carries the torch of the 1PLAYAWAY movement and Skitz' legacy.
Matthew Winn is the founder of iras, a Dallas artist service firm. He served as the executive producer on Uncle Skitz's posthumous album. He wrote this piece for 
D Magazine
's FrontRow.