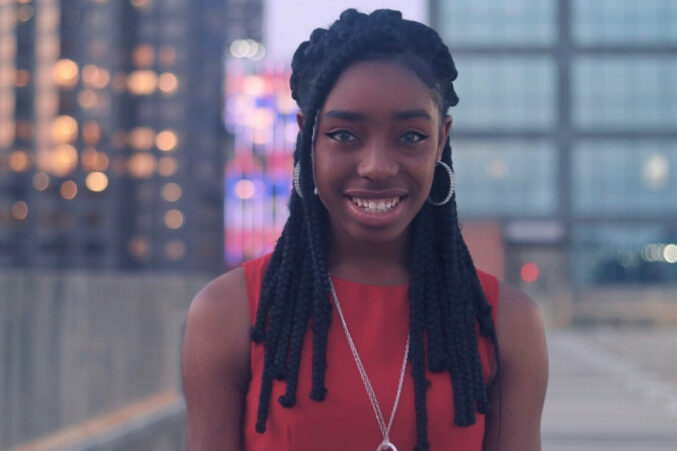 How a Local Filmmaker Aims to Inspire Gen Z With Stories That Matter
Rebecca Ugo, 23, will launch her micro-budget drama No Strings with a red-carpet premiere on Friday in The Colony.
When it came to gauging feedback on her debut feature, Rebecca Ugo didn't need any focus groups or theatrical test screenings. She went straight to the target demographic.
The Little Elm filmmaker shared No Strings virtually with teenage audiences who responded to its story of a child trafficking victim struggling years later to find romance because of her residual trauma.
"Being able to watch them was the best moment, seeing how they were inspired," Ugo said. "They said they felt connected to this character. That's why I'm doing this, to impact these kids. I want to show it to as many people as possible."
Ugo will have that opportunity beginning this weekend, when her micro-budget drama will open with a red-carpet premiere event on Friday at the Galaxy Grandscape theater in The Colony. It will have more public screenings through the weekend.
Ugo, 23, also is using the project to launch DEEP, a brand aimed at empowering and impacting Generation Z with through stories on multiple platforms, with diversity at the forefront. She also hopes to find and nurture talent in the entertainment industry, especially behind the camera.
"For a lot of young people, entertainment is how they get their identity," Ugo said. "I don't want the brand to be shallow or just make content to grab attention. We want to be diverse. We really have a lot of goals and a lot of stories to tell."
Born in Nigeria, Ugo relocated to the Dallas area with her family several years ago. Now an American citizen, she began the project while she was a senior at the University of Texas. Production took place primarily in Austin in 2019.
The film follows Jenny (Racheal Ihim), a student whose tragic past has left her with significant trust issues when it comes to relationships. Her apprehension after meeting a student counselor (Daniel Lopez) turns into a possible path forward.
Ugo's interest in the topic stems from a childhood friend who struggled to talk about her experiences. She said issues of contemporary teenage mental health are underrepresented.
"A lot of these kids have a lot of shame. They think it's their fault, and they don't think they're good enough to be loved," Ugo said. "I wanted to present a character who would give these kids someone strong to look up to — someone they could relate to."
For the lead role, Ugo knew her younger sister Ihim would be perfect. But it took some convincing. Ihim, a student at UT Arlington, had her heart set on a business career.
Once she agreed, Ihim traveled to Austin on weekends for several months to film scenes, then return in time for class on Monday mornings. Now she intends to pursue acting full-time.
"She was making all of these excuses. It was difficult for her, but she did it. This changed the game for her," Ugo said. "We had very few days, so we filmed for very long hours. It was a lot of hard work, but it was worth it."