Last night's episode of The Bachelorette was a breath of fresh air in what has been a stifling season. With Clare Crawley relinquishing her title after two underwhelming weeks of emotional breakdowns and cringey make out sessions that somehow ended in an engagement, Bachelor Nation welcomed a new leading woman–the one we were all waiting for. 
Let's get one thing straight: Tayshia Adams deserved better than being a back-up for Clare. She deserved better than a group of men with freshly bruised egos and too-short dress pants. She deserved better than that drab La Quinta where they filmed this season after the Bachelor Mansion burned down. Regardless of all that, Tayshia took the reins with gusto as she attempted to make the guys forget that they were all dumped directly before meeting her. 
Amazingly, much of the group managed to mend their hearts quickly for another chance at love. Just kidding, it had become very apparent that these guys were over Clare and her obsession with Dale. 
But will they be in the right mindset for a catch like Tayshia? I mumbled into my wine glass. 
The answer is, sure. Most of these dudes seem a lot more interested in Tayshia than they ever were in Clare, and I mean, fair enough. The morale immediately rose when she walked in the room. And, for the first time all season, our Dallas representative, Ivan Hall, got his head in the game. 
"I like her way more than Clare," he told a fellow contestant after exchanging roughly 10 words with Adams.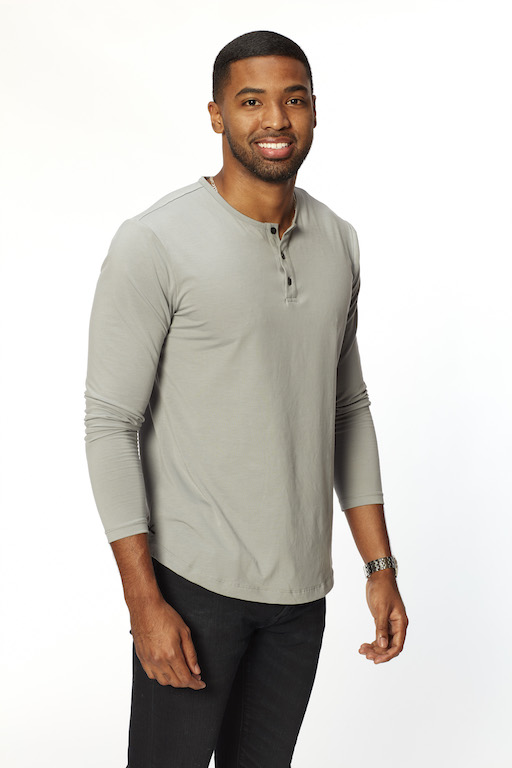 Ivan, a 28-year-old aeronautical engineer who was raised in Plano and now lives in Dallas, shouldn't be an underdog, but such is the nature of the competition on The Bachelorette. It doesn't matter that he's one of few contestants with a legitimate career and a decent sense of style. He brought zero drama to the screen, thus he fell into the background. 
Upon Tayshia's arrival, he became a whole new man. His face lit up with a charming smile that stuck around for the rest of the night. He was one of the first guys to jump up and pull Tayshia aside from the group for a one-on-one conversation, and he opened up to her more in five minutes than he had in weeks. 
He told her that he was ready to go home before her arrival, but she was changing his mind. After their conversation, he seemed reenergized. 
"I'm going to be here for the long haul, I really feel that way," he said to the camera. 
In my humble opinion, he won't make it to the end. He's lovely (great Bachelor in Paradise material), but Tayshia seemed to have more immediate connections with other men. Who knows what could happen on The Most Dramatic Season of The Bachelorette Ever, though.
In any case, I'm sure Dallas will welcome him home with open arms. 
Get the FrontRow Newsletter
Get a front row seat to the best shows, arts, and things to do across North Texas. Never miss a beat.