presented by
Any other year, the fall social season would already be in full swing in Dallas. The black-tie galas, ladies' luncheons, and charity auctions would be lined up back-to-back on the calendar, demanding folks to get out and about and support causes they care about. This isn't like any other year, though, and the impact of the pandemic has left many organizations in need of money without their most successful way to raise it: we can't all be in a room together.
Those big galas are a crucial source of support for many organizations. Ronald McDonald House of Dallas received 47 percent of its funding in 2019 from special events, highlighted by its Under the Moonlight Gala. FGI Dallas provides $60,000 in scholarship funds to the design community each year, much of which is generated at the annual Night of Stars gala. Without these major events, fundraising organizations like the Crystal Charity Ball and Chi Omega Christmas Market would cease to exist.
While in-person events aren't an option this year, there are plenty of ways to support your favorite organizations from afar. Here are some virtual fundraising events and initiatives from reputable charitable organization and arts nonprofit in our community, from Habitat for Humanity to The Cedars Union.
DIFFA/Dallas Holiday Wreath Auction
Nov. 9–Nov. 13
DIFFA/Dallas (the Design Industries Foundation Fighting AIDS) is holding its Holiday Wreath Auction virtually this month, giving patrons a chance to score unique designer Christmas decor while supporting HIV/AIDS service organizations in North Texas. This is the 25th anniversary of DIFFA's holiday wreath collection, which typically includes creations from luxury brands like Tiffany & Co., Aston Martin, Neiman Marcus, and more. Highlights this year include a one-of-a-kind wreath by Verona Martinez from the DIFFA archive. You can view the 2020 wreath collection online, or see it in person at Tower Club from Nov. 9-13 from 3 p.m. to 6 p.m.
The auction also brings some other holiday decor items and home goods. If you'd like to make a contribution on a smaller scale, check out the collaboration between DIFFA/Dallas and local candle making company DirtyBartenders. The artisanal candle brand has four party-inspired scents, like Yacht Bar and Cocktail Garden, for $34 each. A portion of proceeds from every candle benefits DIFFA/Dallas. 
Dallas Area Habitat for Humanity's Dream Builders Luncheon 
Nov. 12, 12 p.m. -1 p.m. 
The Dallas Area chapter of Habitat for Humanity presents its signature event on a virtual platform this Thursday. The annual luncheon is crucial in raising funds and spreading awareness of the organization's work in Dallas. To date, it has built 54 new homes in Dallas, and provided financial education to more than 1,000 clients. 
There will be guest interviews with Lee Bird, CEO for At Home and chair of the Dream Builders Luncheon; and Jim Lites, chairman and alternate governor for the Dallas Stars. Habitat for Humanity families will be speaking about their personal stories. There will also be entertainment from Grammy-winning musician Kirk Franklin. 
Registration for the virtual event is free; donations can be made at any time. 
35th Annual Philanthropy Day Celebration 
Nov. 13, 11:30 a.m. 
The Greater Dallas Chapter of the Association of Fundraising Professionals is hosting a virtual, 35th edition of 'The Stars of Texas' for National Philanthropy Day. AFP exists to lift up the philanthropic community and highlight local nonprofits, volunteers, funders, businesses, and community members who work to make Dallas a better place.
This year, the virtual luncheon will honor individuals and groups including volunteer fundraiser Natalie Musgrave Dossett, nominated by the Ronald McDonald House of Dallas; fundraising executive Stehpanie Brigger, CFRE, nominated by Mary Crowly Cancer Research for her work at Scottish Rite Hospital for Children; and philanthropists Mary and Carl Ice, nominated by The Salvation Army of North Texas. The awards will be announced at the virtual event, emceed by Scott Murray and co-chaired by Tanya Downing and Benjamin Vann. Registration for the event begins at $25 per person. The cost includes one complimentary registration for the monthly Greater Dallas Chapter AFP program of your choice in 2021.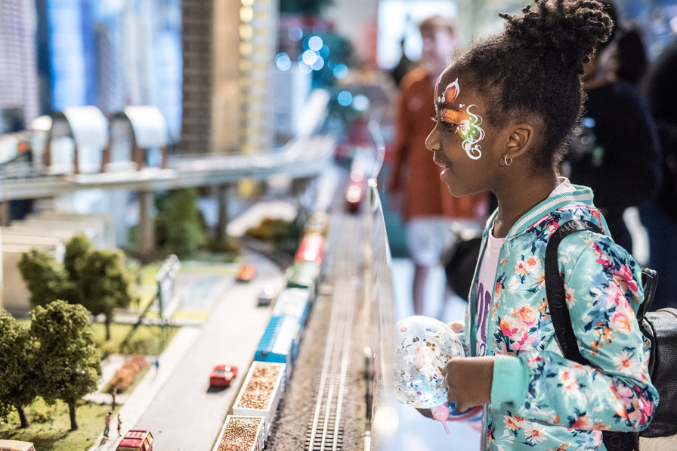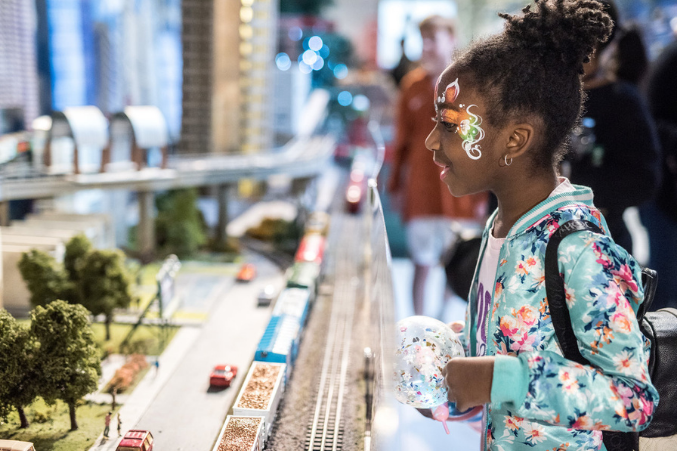 Sherwood Farms Wreath Fundraiser  
Through Nov. 13
In 2019, nearly half of the funding for Ronald McDonald House Dallas came from special events like the Under the Moonlight gala. This year, the organization is relying on smaller avenues of fundraising to support its mission to provide temporary housing to families whose children are receiving essential medical care. 
Acosta Cares is holding a charity wreath auction in partnership with Sherwood Farms to support Ronald McDonald House, the Irving Police & Fire's Blue Christmas (a holiday drive for underprivileged families in Irving), and Youth With Faces (an organization which offers career education and life skills programs to children in the juvenile justice system). A portion of proceeds from wreaths purchased through this link until November 13 will benefit all three organizations. 
2020 Trains at NorthPark 
Nov. 14 – Jan. 3
Another small, festive way to support the Ronald McDonald House Dallas is to visit the Trains at NorthPark, a magical holiday exhibit which has raised more than $13 million for RMHD since 1987. The ornate train village opens its doors for the season on November 14. Wear your mask and stay six feet away from others.
2020 Hiett Prize in the Humanities Award Gala 
Nov. 11, 6:30 p.m.
The Dallas Institute of Humanities and Culture presents the 16th annual Hiett Prize in Humanities to professor Zena Hitz at a virtual luncheon on Wednesday, November 11. The award recognizes individuals who have achieved great things in the humanities early in their careers; it intended to encourage future leaders by recognizing early growth and supporting their work with a cash award. You can read more about Hitz here. Admission to the online event starts at $25 per person.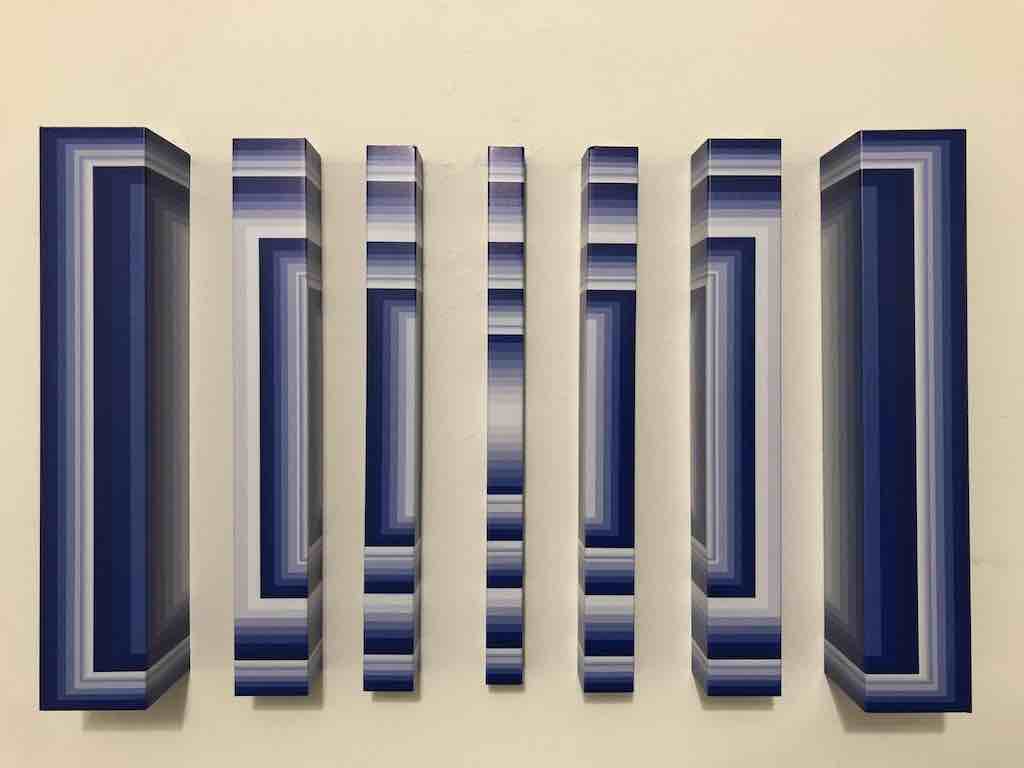 Museum of Geometric and MADI Art Auction 
Through Nov. 15
This small, free museum in Uptown presents an array of international artwork of the Madi Movement, a style focused on geometric shapes and vivid colors that transcend traditional frames. (You can read our review of a recent exhibition here.) The nonprofit museum is holding its first annual Off The Wall Virtual Fundraiser through November 15, offering many artworks via silent auction. There are also auction items like a night at The Mansion and restaurant gift cards. You can browse the full catalogue here. 
Chi Omega Christmas Market 
Nov. 10 – Nov. 21
For more than four decades, the Chi Omega Christmas Market has organized a special, artisan holiday market to raise money for charitable organizations in Dallas. This year, the market will be held entirely online, so you can do Christmas shopping from the couch. Access is free, so in lieu of a ticket purchase, consider making a donation to the 2020 beneficiaries, which include CitySquare, DME Exchange of Dallas, Bridge Breast Network, and more.
FGI Dallas' Fashion Meets Mask Auction 
Nov. 5 – Nov. 30 
Fashion Group International Dallas presents an exhibition of artful face masks created by design visionaries at the Galleria Dallas. There are more than 50 face masks on display, created by fashion designers like Venny Etienne, artists like Jeremiah Onifade, and celebrities like Troy Aikman. The nonprofit, which provides scholarship funds to talented individuals in the fashion industry, is having a silent auction of the masks to raise money after its annual Night of Stars gala was canceled. You can view the masks on Level One of the Galleria near Banana Republic, or in the online auction catalogue. Bidding ends on November 30 at 11:59 p.m. 
Crystal Charity Ball Silent Auction 
Dec. 2 – Dec. 6
One of Dallas' most productive fundraising organizations, the Crystal Charity Ball has distributed more than $157 million to 148 beneficiaries over the past 68 years. With the primary event canceled this year due to the pandemic, the committee is holding its auction online from December 2-6. The silent auction includes luxury vacations, fine jewelry, couture clothing, a shopping spree at Highland Park Village, tickets to major events, and unique experiences. You can browse a preview of the auction and register as a bidder here. 
Bruce Wood Dance HOPE
Dec. 4 – Dec. 7 
Innovative and influential North Texas-based company Bruce Wood Dance is beginning its 11th season with HOPE | A Virtual Dance Experience, a selection of seven original dance films streaming on Vimeo from Dec. 4 to Dec. 7. The program includes choreography of founder Bruce Wood, artistic director Joy Bollinger, artistic advisor Kimi Nikaidoh, and guest choreographers Adam W. McKinney and Jonathan Campbell. Dallas-based filmmakers The Digibees collaborated with Bruce Wood Dance on the project. Tickets are $30; this is not a fundraising event per se, but performing arts groups are in need of extra support during this tumultuous time.
Cedars Union Plan C Art Auction 
Nov. 28 – Dec. 6
The Cedars Union, a nonprofit art incubator that provides artist members with micro studios, equipment, and classrooms, is holding a fundraising art auction featuring work from more than a dozen artists. The organization also provides art entrepreneurship programs to help artists create sustainable careers. The auction includes works by Carmen Menza, Desiree Vaniecia, Kristin Moore, Mari Pohlman, and more. All of the proceeds from the auction will go to the venue's operating budgets. The auction will take place on The Cedars Union's eBay page starting on November 28. (Editor's note: This is a fantastic opportunity to score work from emerging local artists while supporting a hub of the arts community.)
Others To Help
There are many worthy organizations in Dallas that aren't holding special events but are in dire need of donations this autumn. Consider making a contribution to the
North Texas Food Bank
,
CitySquare
,
Salvation Army
,
Genesis Women's Shelter
,
The Stewpot
,
Dallas Children's Advocacy Center
,
Dallas CASA
,
Dallas Artist Relief Fund
,
Crossroads Community Services
,
The Bridge,
and
The Family Place
.
Get the FrontRow Newsletter
Get a front row seat to the best shows, arts, and things to do across North Texas. Never miss a beat.