SNOWDAY Dallas
This immersive walk-through installation has returned for the season, bringing an unforgettable experience and photo opportunity to Galleria Dallas. Guests who visit the winter wonderland will take a tour through 11 themed rooms over the course of an hour, each complete with a dazzling photo op featuring integrated cameras and lighting. After the tour is complete, photos are automatically sent to visitors' phones, and printed photos are available for sale in the gift shop. Of course, you'll want to snap some pics and videos on your phone, as well. 
As a COVID safety precaution, the exhibitions and cameras are designed to be completely touch-free this year. Masks are required in the Galleria and within the installation. To control traffic, tickets are limited to a quantity of 12 per 15-minute time slot; each group enters the exhibit separately and is expected to keep a safe distance from other parties. You can read the full COVID-19 safety page here.
SNOWDAY is open from Nov. 19 to Jan. 3. Time-specific tickets are required, so purchasing online is the best strategy, but tickets can be purchased onsite as availability allows. The pop-up is located on Level 1 of the Galleria, next door to Sephora and behind Santa. Be sure to check out the nation's largest indoor Christmas tree at the ice skating rink while you're there.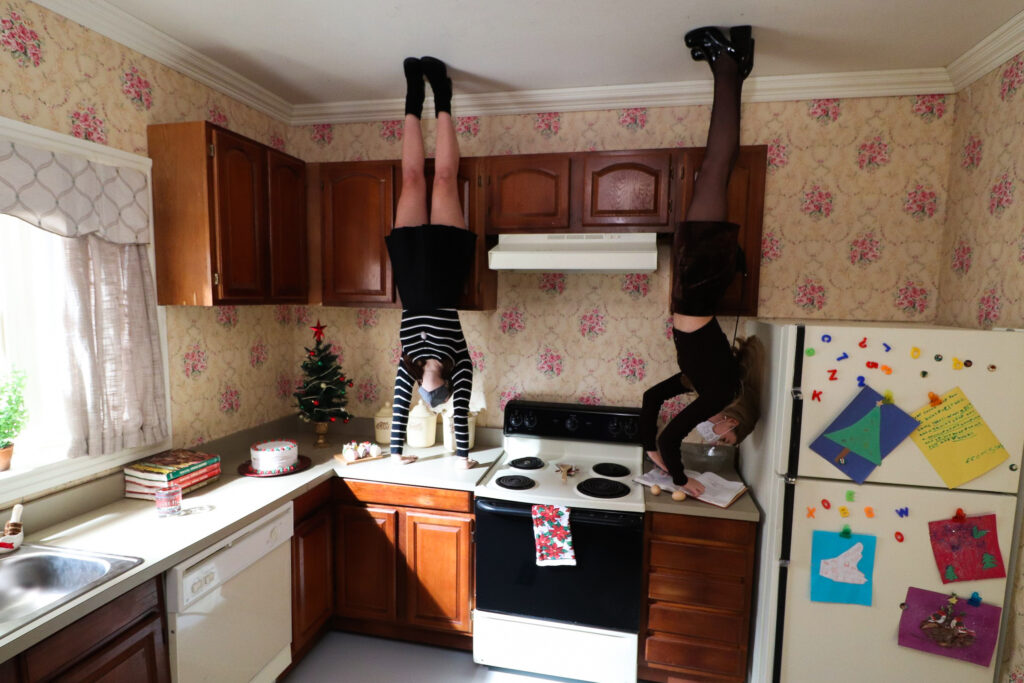 CHEER!
This new exhibition at The Joule combines fine art and crafty holiday fun. It's part of an ongoing series from The Joule and Gossypion Investments that aims to draw attention to our local art scene, focusing on female artists and artists of color. CHEER!, curated by artist, writer, and Gossypion co-founder Darryl Ratcliff, features works by Jessica Bell, Jennifer Wester, OutLoud, and Chloe Curiel x iam450. The artists have taken familiar holiday objects like wrapping paper and Christmas lights and put them in the context of contemporary art, creating an experience that is both enriching and joyful.
The exhibit is on view through January 3, and time-specific tickets are required to visit. To allow for social distancing, only eight tickets are sold per time slot. There's also a staff member who disinfects the space between every group. Tickets are $20 per person or $5 for children 10 and under, and proceeds go directly to the artists. 
Sweet Tooth Motel
Dallas' favorite immersive art experience, Sweet Tooth Hotel, has a new concept on the way. Sweet Tooth Motel is a private mini pop-up that will land in Downtown Denison from Nov. 28 to Dec. 4, then move to Watters Creek in Allen. The mobile art show may announce more stops soon, so keep an eye out. 
The best part of Sweet Tooth Motel is that the installation is private to each group, making social distancing a lot easier. The Sweet Tooth team has transformed a 1969 Citroen H Van into a fantastical art exhibit featuring a vintage motel exterior, a dessert-themed entry, and a snowy forest with views of the Northern Lights. Tickets are $10 per person, with entry limited to up to four members of the same household. Each group has a 30-minute period to explore the motel. Masks are required, and all guests must undergo basic health screenings before entering. Read the full list of COVID-19 guidelines here.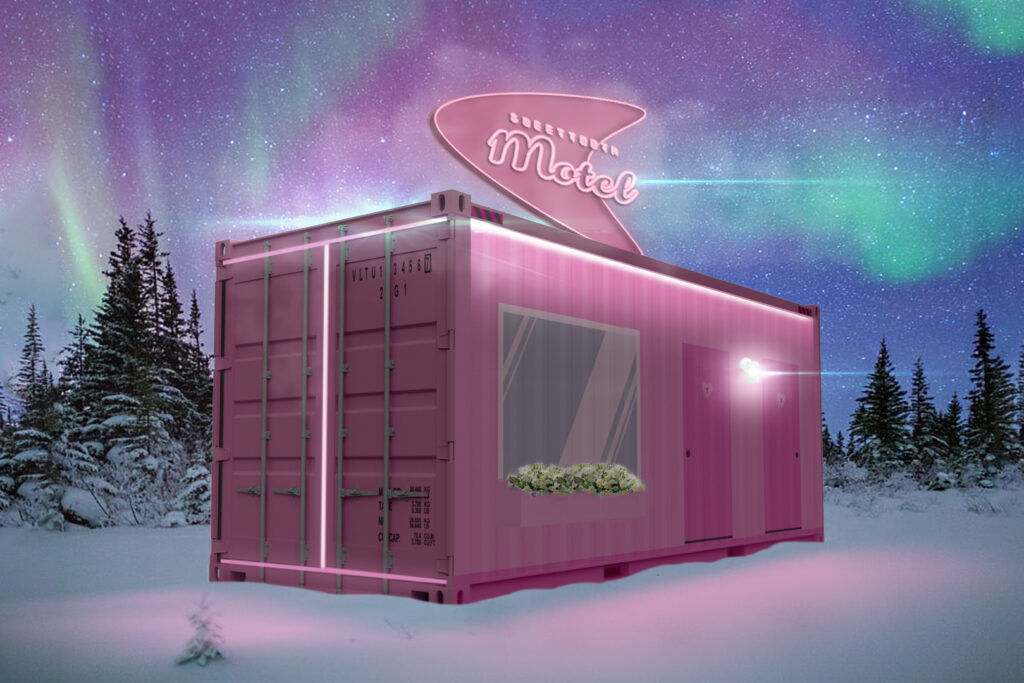 The Concert Truck 
The Dallas Symphony Orchestra and The Concert Truck are bringing the sounds of the holiday season to an outdoor venue near you. The mobile stage was created by concert pianists Susan Zhang and Nick Luby in 2016 to bring classical chamber music directly to communities across the United States. This winter, The Concert Truck and DSO will host collaborative concerts featuring Zhang and Luby, musicians from the DSO, and artists from other local arts organizations. The concerts will take place at various outdoor locales including the Dallas Arboretum, One Arts Plaza, Klyde Warren Park, and NorthPark Center. Each concert is about 45 minutes long and is free to attend. There will be several concerts offered per week from Nov. 21 through Dec. 18. 
Find upcoming dates and locations below. Check the DSO website for the most up-to-date information. 
Saturday, Nov. 21 | The Potter's House Church
Sunday, Nov. 22, 2 p.m. | The Sixth Floor Museum at Dealey Plaza
Monday, Nov. 23, 6 p.m. | Medical City Dallas Hospital
Wednesday, Dec. 2, 5:30 p.m. | The Ronald McDonald House.
Thursday, Dec. 3 – Friday, Dec. 4, 6 p.m. | Neiman Marcus Garden at NorthPark Center
Saturday, Dec. 5, 3 p.m. | The Sound at Cypress Water 
Sunday, Dec. 6, 4 p.m. | Neiman Marcus Garden at NorthPark Center
Tuesday, Dec. 8, 3 p.m. | Booker T. Washington HSPVA 
Wednesday, Dec. 9, 12 p.m. | UT Southwestern Medical, Clements Hospital
Wednesday, Dec. 9, 5:30 p.m. | Klyde Warren Park 
Thursday, Dec. 10, 6 p.m. | Hall Arts Hotel, Urban Garden 
Friday, Dec. 11, 3:30 p.m. | Booker T. Washington HSPVA 
Friday, Dec. 11, 6 p.m. | Klyde Warren Park 
Sunday, Dec. 13, 12 p.m. | The Nasher Sculpture Center 
Sunday, Dec. 13, 3:30 p.m. | Meyerson Symphony Center 
Monday, Dec. 14, 10:30 a.m. | Greiner Middle School 
Tuesday, Dec. 15, 9 a.m. | Eduardo Mata Elementary School 
Wednesday, Dec. 16, 3 p.m. | The Landon at Lake Highlands 
Thursday, Dec. 17, 2 p.m. | Methodist Hospital Dallas 
Thursday, Dec. 17, 7 p.m. | St. Paul United Methodist 
Friday, Dec. 18 | Trinity Basin Prep School, Ledbetter Campus
Friday, Dec. 18, 6 p.m. | Klyde Warren Park 
Get the FrontRow Newsletter
Get a front row seat to the best shows, arts, and things to do across North Texas. Never miss a beat.