In honor of the centennial of the ratification of the 18th amendment, local group OutLoud is spotlighting first-time female voters in Dallas with a free art exhibition called My Voice, My Vote, My Turn at Fair Park's Leonhardt Lagoon. The exhibit includes self-portraits and personal statements from six Dallas women artists, ages 18 and 19, who are each voting for the first time in the 2020 election. 
"Our mission is to amplify youth voices and value young people as capable change-makers, artists, and storytellers. So, to do that, we work with young people to create a variety of different public art exhibitions that share their stories and help them speak out about issues that are really important to them," says OutLoud co-founder Allison Caldwell.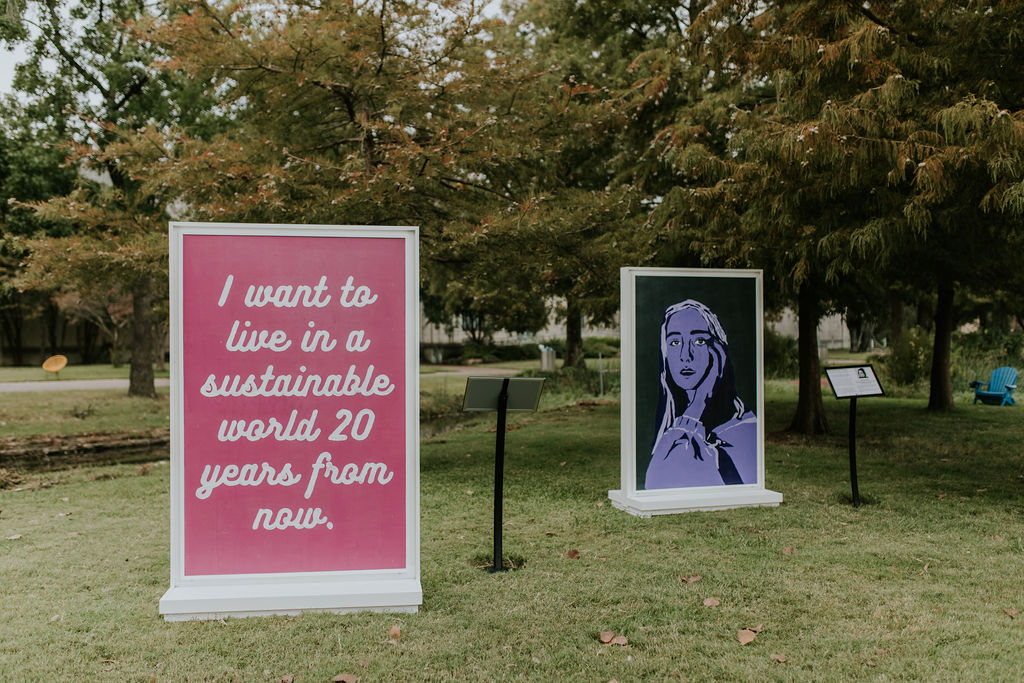 The organization launched in 2019 and works with teachers, counselors, and other youth development organizations across North Texas to recruit young artists and creatives. They're mostly high school students and recent graduates. While an advisory board of people their age decides the direction of each project, the content is decided by the young artists themselves.
For the centennial project, Kendall Kendrix, Madison Dolo, Aynius Shaw, Elena Holt, Nia Collins, and Joi Thomas created larger-than-life, colorful self-portraits to display alongside statements they wrote about why it's so important to use your voice in this election.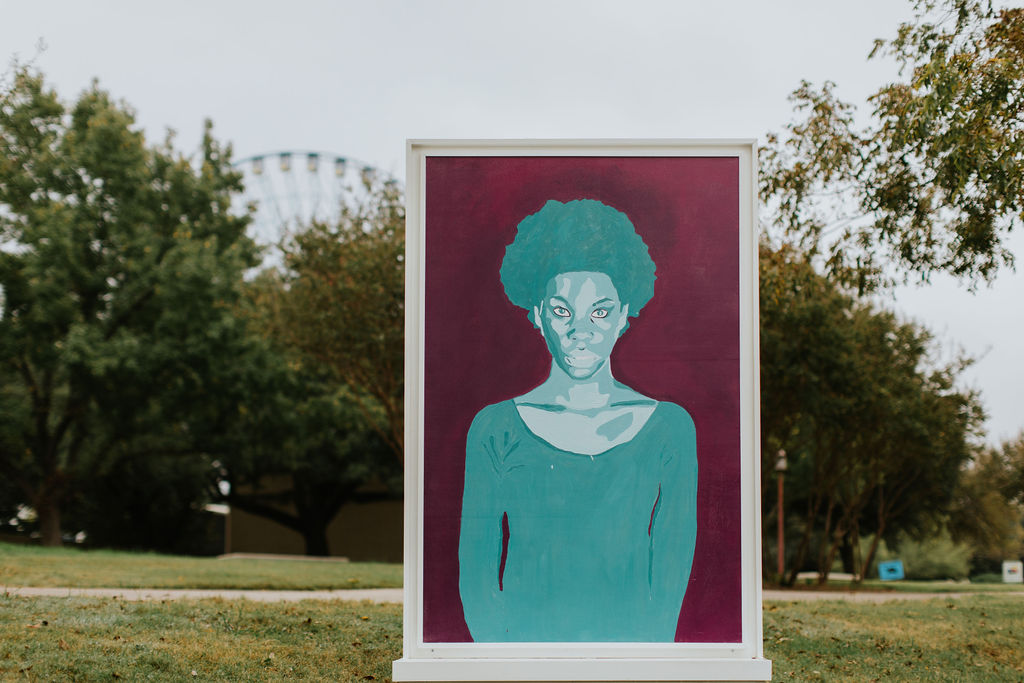 "Women don't simply raise their voices because they are women. We are no longer interested in screaming into the nothingness, because this time, our voices will be heard," reads a statement by Kendrix. 
The text-based element allowed the young women to discuss the issues that are important to them. Paired with the portraits, the artwork shows a group of young women embracing their power as the next generation of voters in the U.S. 
You can view the exhibition for free at the Leonhardt Lagoon. The exhibit is open daily from 6 a.m. to 7 p.m. through Election Day, November 3. 
Get the FrontRow Newsletter
Get a front row seat to the best shows, arts, and things to do across North Texas. Never miss a beat.