Going to see Five in Motion, an exhibition of five female Venezuelan artists, was the first time I'd visited the Geometric Madi Museum in Uptown. It was also my first time going to a museum since the pandemic began. (With the Dallas Museum of Art, Nasher Sculpture Center, Crow Museum of Asian Art, and others reopening later this month and September, you can expect some more of our "regular" programming returning soon.) As far as Dallas museums go, the Geometric Madi Museum is an odd and endearing one. 
It's the only cultural space of its kind dedicated specifically to artwork of the Madi Movement, a style focused on geometric shapes and bright colors that spill out from the traditional frame. According to the website, the movement was founded in the mid-1940s in Argentina, but it has roots dating back to Russian revolution artists of 1917. The vast majority of artwork housed in the museum is by international artists and a large portion of those artists are from South America, where the movement has had a lasting influence. 
For its latest exhibition, the Madi Museum highlighted five female artists of the Venezuelan diaspora. The artists' vibrant work reflects the culture of their native country, including the influence of Madi-inclined Venezuelan artists like Jesús Rafael Soto and Carlos Cruz-Diez, as well as their individual experiences as immigrants in the United States.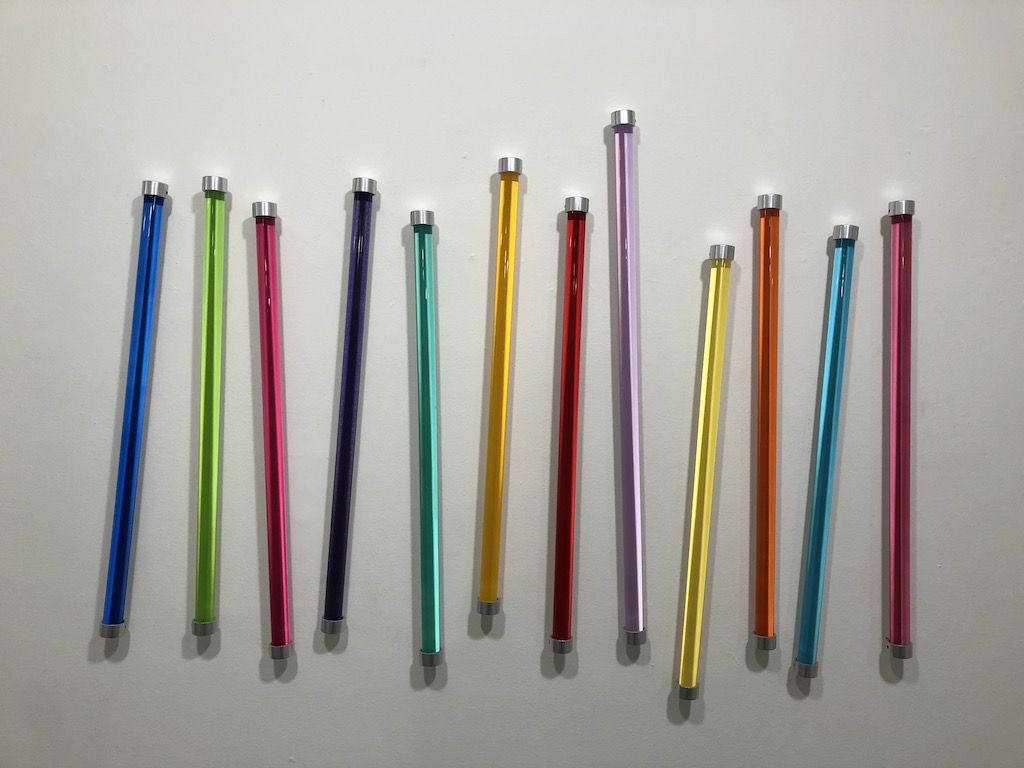 Here, they've made new homes in cities with large Venezuelan communities: Mariana Copello, Luisa Duarte, and Lorena Morales are Houston-based, while Adriana Dorta and Delsy Rubio live in Miami. Despite coming from five distinct perspectives, the group show melds together as a unified celebration of color and form, each piece flowing nicely into the next. 
For me, though, the standout pieces of the exhibition were void of color. Mariana Copello's White on White Relief, an eight-piece series, allows the viewer to focus on textures and shapes without distraction. Adriana Dorta's twin pieces White and Black are similarly fresh and understated. They provide a nice contrast to the slightly chaotic interior of the small museum, which is filled to the brim with canvases and sculptures. 
All of the artwork in the exhibition is available for purchase, ranging in price from $600 $8,000, with several available for under a grand. The museum is free and it's worth a visit even if you're not in the market for geometric art. Click here for hours and more info. 
Get the FrontRow Newsletter
Get a front row seat to the best shows, arts, and things to do across North Texas. Never miss a beat.