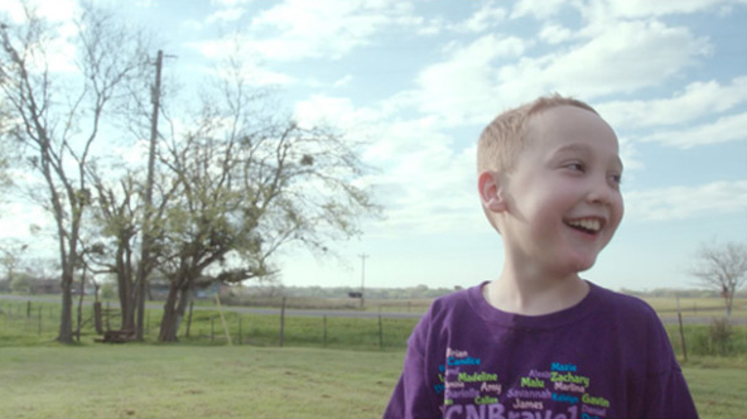 A Short Film Aims to Ease the Burden on Medical Cannabis for Texas Families
The documentary Chasing Hope profiles the stories of Dallas marketing executive Ryan Durr and other Texas parents of children with epilepsy.
Ryan Durr knows firsthand the benefits of the Texas Compassionate Use Act. He sees them every day in his 8-year-old son, Owen.
Yet even since state lawmakers passed the legalization and regulation of medical-grade cannabis oil in 2015, the treatment remains cost prohibitive and logistically difficult for many families who have nowhere else to turn.
So Durr, who works at a Dallas advertising agency, hatched the idea for Chasing Hope, a documentary short film that doubles as an effort to raise awareness the use of high-CBD, low-THC cannabis oil, as well as funding for families in need.
"It becomes this all-encompassing aspect of your life," Durr said. "We've been through all sorts of different treatments and pharmaceuticals to treat [Owen's] seizures."
Since beginning regular doses of CBD, Owen's cognitive abilities and behavior have improved dramatically, and his seizures have decreased. The documentary, directed by Austin filmmaker Justin Wilson, tells Durr's story along with those of five other families from throughout the state dealing with similar challenges.
Owen was diagnosed with a rare form of intractable epilepsy in 2015, when he was 3. The family relocated to Dallas from Virginia two years later and found out about the relatively new law.
Eventually they got Owen's doctors on board, but there were still lots of hoops to jump through just to get him the medicine.
"There were a lot of strings attached," Durr said. "We found out we were not the only family dealing with this."
Chasing Hope started with a pitch Durr made as part of Dallas-based Team One's agency-wide Launch an Idea competition. He won, and "it kind of grew from there."
The project consumed more than six months from start to finish. The plan originally was to show the 14-minute documentary at festivals, but with many screening opportunities lost to the COVID-19 pandemic, the filmmakers pivoted to a free online release beginning today.
More than 40 states now permit medical marijuana usage to some degree, but Texas still has more legal restrictions than many of them, Durr said. He hopes the film will break down stigmas and misconceptions.
Last year, the Compassionate Use Act was expanded to include patients diagnosed with autism, multiple sclerosis, terminal cancer, and other incurable neurological diseases. However, while that broadened access to more patients, cost and accessibility hurdles remain since marijuana is still classified as a Schedule 1 drug in Texas and is not covered by insurance.
"Now, more people can take this medicine but they still can't afford it," Durr said. "We are absolutely moving forward and taking baby steps, and I hope people will see this film and push for more."