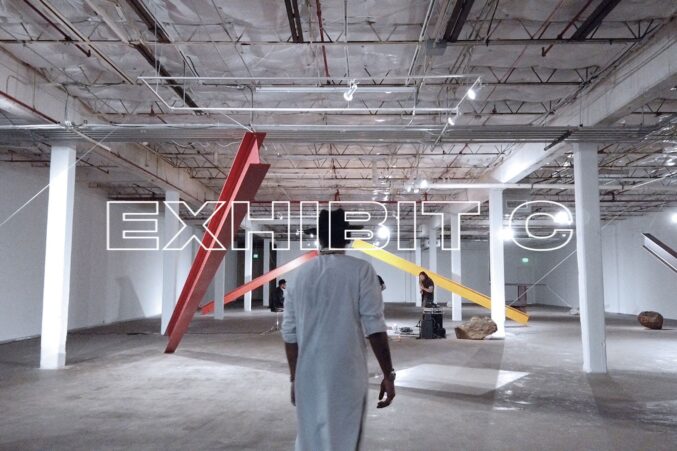 Listen To This Right Now: Medicine Man Revival's "Exhibit C" at the Dallas Contemporary
The soul outfit staged a virtual concert amid an empty sculptural exhibit at the Contemporary.
With concerts paused for the foreseeable future, musicians have had to find ways to keep the music playing. For local soul outfit Medicine Man Revival, compromising their usual level of theatrics was not an option. 
"We decided pretty early when everything broke down that we were not willing to sacrifice the quality, the work, the art, and heart that we put into every show, every song we record. We weren't going to sacrifice that just because we couldn't get in front of an audience," says frontman Keite Young. "Before we decided what we wanted to do, we decided what we didn't want to do, which is to put a camera in one of our bedrooms–not passing judgement on anyone who's done it, because there are some homies of ours who've done really, really cool things–but we just felt it wasn't in line with our culture. It wasn't in line with our brand, and for us that means taking what's in your hand doing just the absolute most with it."
The band was scheduled to play at Dallas Contemporary's second annual gala this spring, which was canceled. Instead, they talked with the museum's deputy director Carolina Alvarez-Mathies about working on a new project in the space. Together, they decided to turn the empty museum into a stage, placing the band in the middle of Jose Dávila's exhibition, Directional Energies. 
Luckily, the band has its own in-house production team that was able to throw together a high quality music video. Co-leader Jason Burt calls it "an ecosystem for creating content." The result is a 16-minute short film blending their private museum concert with clips of the band practicing in more casual settings. It was directed by Medicine Man Revival and Rico DeLeon.
"The performance just turned out better than we thought it was at the time. We had ideas of presenting different dimensions and engaging our audience in multiple ways at the same time, so we edited performances with other vignettes, that's what led to it being named 'Exhibit C.' It's just an exhibition of how the creative process can marry different environments," Burt Says. 
You can watch the film below; the music will be released on the band's streaming channels in coming days.