5 Books That Let You Explore Dallas Architecture From Home
Because sometimes an escape is waiting between the covers of a coffee table book.
I've been bored in the house; I've been in the house, bored. And all this time spent at home has me thinking a lot about place and atmosphere.  
It all started with wanting to decorate my bedroom. I recently moved into my first grown-up apartment and I want it to be perfect–especially now that it's also my office, gym, bar, and everything else. If I could just create a calming yet energizing space filled with photo-worthy nooks, then maybe being stuck at home would suck a little less. 
I turned to Pinterest first, of course. I unsuccessfully scoured the West Elm and CB2 online sale sections. My roommate and I launched an investigation to figure out what those fluffy, wheat-looking plants that every girl on Instagram has in her apartment are (they're called pampas grass and I want some). But, as I fell deeper into the interior design rabbit hole, I forgot about my own little apartment and developed a new obsession.
My latest vice is gazing at photos of insanely beautiful, unattainably perfect places. It provides me with a small dose of escapism and a little bit of inspiration for my own home. I think you should try it. 
I also think we could all use a break from screens, so let's do this the old-fashioned way and bust open some coffee table books. I've rounded up a few books that will let you take a closer look at Dallas' architectural triumphs from the comfort of your home. 
Dallas Modern 
If there's an authority on beautiful buildings around town, it's the Dallas Architecture Forum, a nonprofit that's been discussing and driving architecture and design in Dallas since 1997. The group put out a coffee table book, Dallas Modern, in 2015. It highlights 20 homes built between 1951-2013, and you can buy it directly through the Dallas Architecture Forum, as well as the DMA's online shop, and Visual Profile Books.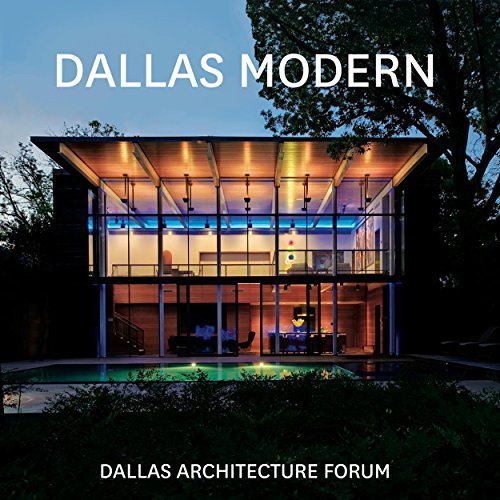 Tadao Ando: Modern Art Museum of Fort Worth
The Modern Art Museum of Fort Worth is one of the most serene spots you'll find in North Texas. The masterpiece of steel and glass is broken down bit by bit in the coffee table book Tadao Ando: Modern Art Museum of Fort Worth, sold on Amazon and Biblio. There's also a documentary about the building process, which is available on DVD through the museum's online shop.
The Homes of the Park Cities, Dallas
Park Cities residents can get to know more about their illustrious neighborhood through Great American Suburbs: The Homes of the Park Cities, Dallas. Authored by the late Dallas preservationist Virgina McAlester, the book chronicles the neighborhood's history and development and includes more than 280 images to flip through. It's sold on Abbeville Press and Amazon. (It is, unfortunately, unavailable at Interabang, but try this link before you bite on Amazon.) Another essential McAlester is her lauded A Field Guide to American Houses, which you can indeed purchase via Interabang.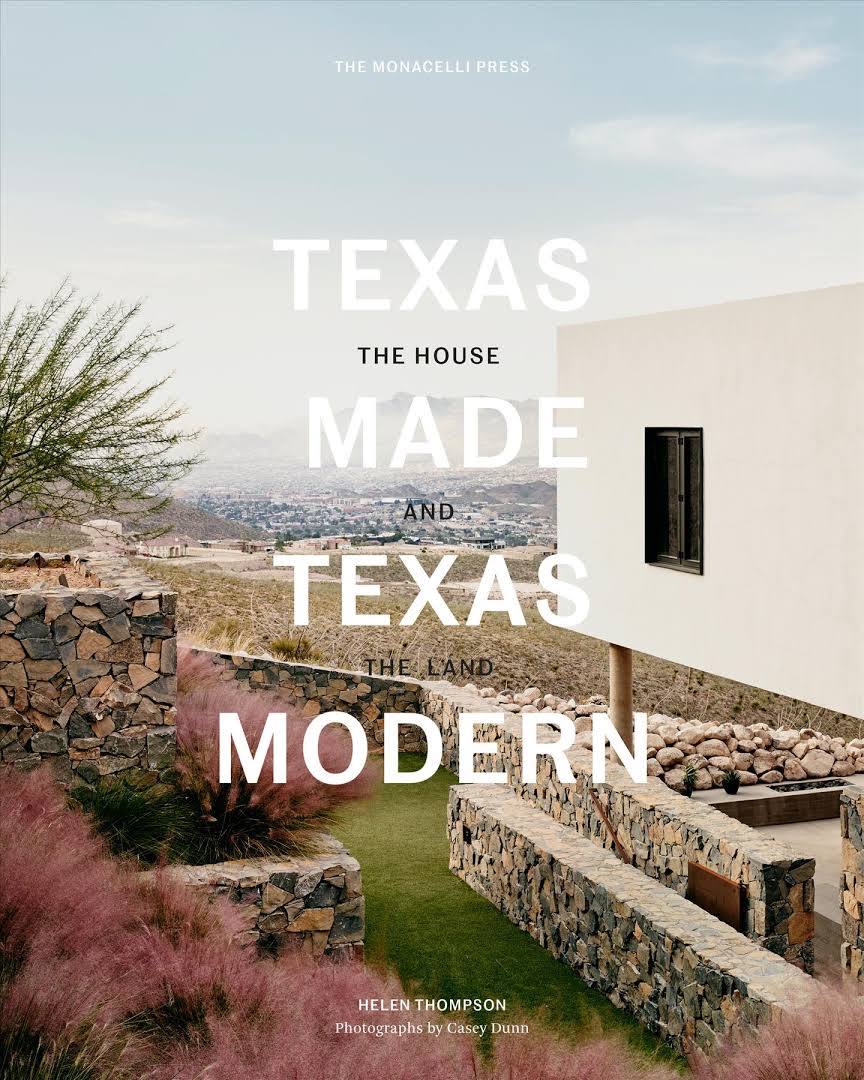 I.M. Pei: Complete Works
When considering the architecture of Dallas, it's necessary to mention the iconic I.M. Pei, the man who gave us distinct landmarks like City Hall and Fountain Place. His impressive reach (in Dallas and beyond) is explored extensively in I.M. Pei: Complete Works. Buy it online from Rizzoli.
You can also take a closer look at the Morton H. Meyerson Symphony Center, another one of Pei's designs, through a new virtual tour by Art & Seek.
Texas Made/Texas Modern: The House and the Land
As long as we're indulging in an escape of sorts, let's venture outside the realm of Dallas. You can pore over beautiful buildings across the Lone Star State in Texas Made/Texas Modern: The House and the Land, a 2018 book from writer Helen Thompson and photographer Casey Dunn. The book includes 20 homes in Texas, from an urban oasis in Dallas to Hill Country ranches. You can get Texas Made/Texas Modern online from Interabang, Monacelli Press, Target, Walmart, and Barnes & Noble.