I admit, I had a personal reason for wanting to interview Tyler Henry, the Hollywood Medium. His live show, "An Evening of Hope, Healing, and Closure," comes to Dallas' Majestic Theatre on December 6, so I guessed he might want to chat about it.
I guessed right. But I also wanted to discuss a few other things that could possibly help me sort out this "what's on the other side" mystery.
I have seen Tyler's show, Hollywood Medium with Tyler Henry, on E! a few times, and I picked up his book, Between Two Worlds, for research. I was told he wouldn't do a reading or answer predictive questions, although I wasn't opposed to a departed loved one interrupting our interview to say hi. In the past five years, three people I love have passed away. One death was a shocking surprise, and the other two—although somewhat expected—still hit hard. I've learned from others who have lost loved ones that the emotional impact doesn't go away; you just learn to live around it. Fine, but I still had questions. Tyler had answers.
What I learned: Tyler didn't confirm whether my friends who have passed can actually see me. But if they can, he says they aren't preoccupied with what I'm up to earth-side. No, the departed don't hold grudges. If my best friend now knows about an unkind word or thought I expressed when we fought, she's not bothered by it. And, there's a decent chance my ex-husband has a better understanding of our divorce and holds no animosity. (If you say so, Tyler.)
While I was hoping my buddies would come through so strong in our phone conversation that Tyler would have to stop what he was doing in L.A. to perform a reading on me, I learned that he takes his gift of mediumship seriously. He feels a responsibility to only approach individuals about departed loved ones who are coming through if they are open to it, primarily during a scheduled reading or at his live shows. I also learned where you should sit during his Dallas show if you want a reading, that he does readings with regular people like you and me more than he reads celebrities (how he started out), and that he's hoping to try Tex-Mex when he visits Dallas for the first time. (Consider my hat officially in the ring for a reading over tacos at Mi Cocina if you're up for it, Tyler.)
Tyler, 23, realized his gift of clairvoyance at age 10 when he had his first psychic experience at night when he woke up, startled, with a sense his grandmother had died. When he went to tell his mother about what he hoped was only a bad dream, it was confirmed that she had just passed away. That's when he began recognizing a sense of knowingness and learned he could make connections as a medium. Since then, Tyler has done more than 2,000 readings. He's learned a thing or two since then, which is the essence of his Dallas show. Here's what you can expect.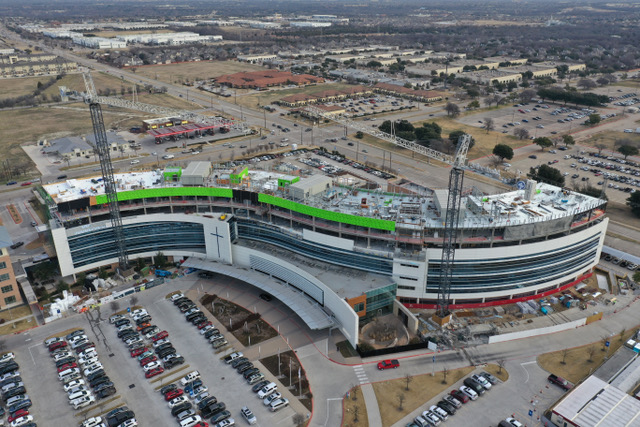 Going from a medium who reads big celebrities on the E! network to doing a show in front of a live audience of non-celebrities is quite the departure. What made you want to switch things ups?
In season one, we had over 175,000 requests for private one-on-one readings, so I was really overwhelmed. I had no idea that many people were going to reach out. I made it a point to travel and go to as many places I can. I understand that not everybody can come to L.A. I just really wanted to travel, share what I do, and show people what I do in a way that is not edited. One of the great things about these shows is you see the process live in person, and even if you don't receive a reading, I still think it is a great experience.
Let's say someone has a ticket to the show, but their seat is in the back, or even in the balcony of the Majestic Theatre. Is there a chance for they'll still get a reading?
One of the great things about the show is that it really doesn't matter where your seat is. People in the back have an equal opportunity as people in the front. And when I do these readings, I do as many as I can. It's usually anywhere from seven to 15 people, and I basically go out to the audience a lot of the time and actually walk in certain directions. I go to the back, I go to the front, and everybody has a chance.
You often say that hearing the profound messages of the dead has shaped how you view your own life. How can we learn from this as well?
On the show, I share some of the lessons I've learned about what it means to be alive after more than 2,000 readings. For me, one of the greatest takeaways is really just the importance of saying it now while we still have the chance. I think so many people have regrets. So many people wish they could have said things that went unsaid. And I think a lot of people who come to mediums wish that they would have maybe said something when they had the chance. One of the resounding messages is just say it now while we have the chance, so that we can kind of prevent future regrets.
What do you say to the person at your show who is hopeful that their loved one will come through, and it doesn't happen?
There are a lot of elements that factor into why certain people come through and why others don't. And I believe that the mindset of the person coming to these shows is very important. I think it can affect the connection. What I find in this work is that if people are really immersed in their grief, if they're really depressed or overwhelmed, oftentimes people will say that they don't feel anything–that they are looking for a sign and they don't know why they're not feeling it. What I've found is that it actually helps if we kind of go through our grief process–if we give it maybe a year or two years and then kind of start exploring the realm of signs and connections and things like that. I think it's important if you experienced grief and loss to allow yourself to go through that natural grief process before you come into the world and mediums and spirituality, because we do have to come to terms with the physical loss and the fact that that person is no longer physically in our lives. I think that that's a profound thing to have to go through.
You have said that the most effective way for you to do a reading is to detach yourself from the outcome. Is that we should do, too?
The big thing about being a medium is making sure you're just a clear conduit for information. When I do a reading, I really can't be focusing on the past; I can't be focusing on the future. I have to be hyper-tuned into the present. And a big part of that is making sure I don't worry about the expectations of the person I'm reading. That in and of itself is something I have to, every day, still train myself to do. It's very challenging because it is kind of a results-based thing. I put such an emphasis on validation and making sure the information makes sense. I never want a circle to fit a square. So, I always want people to make sure they know that they've connected, and that does require validation. I can't really worry about it when I'm doing the readings or else, they can make me overthink.
Let's say my departed loved one and I weren't on great terms at the time of death. Do the departed stay mad? Can they be disappointed in us when "watching us from above"?
I definitely find, and I will explain it in the show a little bit, that there are two main processes that I believe we go through when we transition. I think the first part of that is a life review, where we really see the ripple effects that our lives had on those around us. I believe we process our ego, and I believe that we have to come to terms with what that means and the beliefs we held in life and how we affected others. When I communicate with the other side, I've found that everybody comes through almost in a state of learning and state of understanding. Ultimately, everybody on the other side…there are things they ultimately go through and a series of processes of understanding to get there. I don't really ever have animosity come through. I don't really sense anger or hatred.
If someone can't make it to your show, what are your tips to find a medium locally?
I think the first advice I'd give is to view it as a practice–just like if you had a medical incident, you wouldn't call 1-800 number to get in touch with a doctor, right? You would go and you would look at who is the most credible doctor. You'd get a referral. You'd look at reviews. But I think it's very similar with the world of mediums. I'm very hesitant with going to people without a recommendation. The second thing I'd say is make sure that when you meet, you're the one listening and receiving information. If someone is making you answer questions, then that can kind of get into the way of reading someone. I think it's very important that the medium do the majority of the talking. You know your loved one more than anyone. If you sit with that medium and it doesn't feel right, go with your gut. Usually when someone's legitimate, you'll feel that from the get-go.
You often say the majority of messages that come through are positive. What are most people on the other side trying to say to us, so we know what to look for as far as signs?
I think most of the resounding messages from the other side just emphasize the importance of us who are still here being open to the signs and creating a two-way street. I think when someone dies, a lot of people just expect that loved one to come through to them, to appear at their bedside, or to come into a dream, and things like that. But there are certain things we can do to actually foster the connection. Writing to our loved ones who have passed, keeping a journal, speaking to them out loud, honoring them during big events and within the family can bring their energy closer to us. Keeping the lines of communication open is important.
Do you still read the rest of us…regular people?
Oh, absolutely. There is a little misconception with the show, because I'm a Hollywood medium, I only read celebrities. When I'm not filming the show, I don't read celebrities at all. When I'm not there on the show, I'm not reading them. When I'm not filming, I dedicate my time to people who need it–people all over. I do Skype readings; I do over the phone [readings].
What do you hope is the greatest takeaway for people who attend your show?
I hope to contribute to the conversation around grief, healing, and processing. I think most importantly, even though this does revolve around people who passed away, they (the departed) can teach us a really profound amount about what it means to be alive and what it means to be human, and I think we can all have takeaways from that. So even if someone doesn't receive the reading that they were hoping to get, I think that we can see those readings from other people and then see the profound affect and know that, if their loved ones can come through to them, our loved ones are not that far.
 Tyler Henry's live show, "An Evening of Hope, Healing, and Closure," will be at the Majestic theatre 8 p.m. Friday, December 6. Tickets are available on Ticketmaster. To test your luck with scoring a private reading, click here. 
Get the FrontRow Newsletter
Get a front row seat to the best shows, arts, and things to do across North Texas. Never miss a beat.