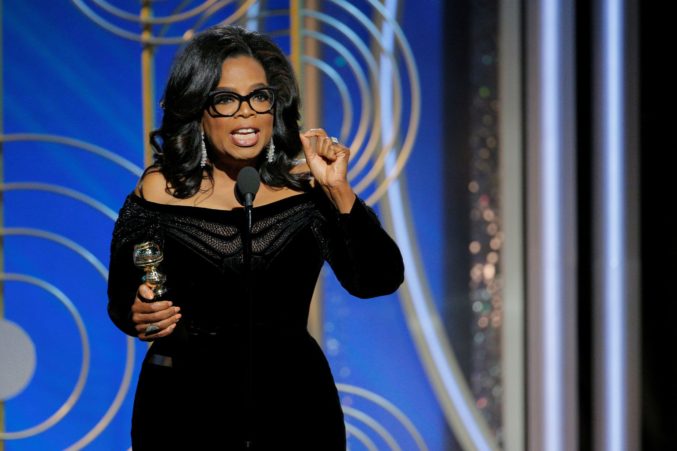 Tracee Ellis Ross To Join Oprah at American Airlines Center in February
Oprah is bringing Tracee Ellis Ross and Julianne Hough to Dallas for her daylong wellness workshop.
You know what's more exciting than Oprah coming to Dallas to spend a day with fans? Oprah coming to Dallas and bringing her friend Tracee Ellis Ross. You may recognize the actress from her roles on "Black-ish" and "Girlfriends," or as Diana Ross' daughter, but she's also an activist, the CEO and founder of the haircare brand Pattern, and the first black woman to open the TED conference. 
The two women will be at American Airlines Center on February 15 for Oprah's 2020 Vision: Your Life in Focus Tour. They've got style, they've got grace, they've got impressive skincare routines. And they're going to tell you how to live your best life in the new year. 
The tour, which Winfrey is presenting with Weight Watchers Reimagined, is essentially a day of wellness workshops, the first of which begins at 9am, and focuses on mapping out a 2020 action plan. Before that, there's a pre-show dance party hosted by early morning fitness phenom Daybreaker. Motivational speakers will give health and lifestyle tips. Wellness experts from each community will be highlighted. Julianne Hough will pop in during the afternoon portion with her "KINRGY" method, a cardio dance class that's been called the "Soulcycle of dance." Then, Oprah and Tracee will captivate a potentially very sweaty crowd with a one-on-one conversation about chasing goals, putting yourself first, and leading change. 
Ellis Ross is appearing exclusively at the Dallas event–Oprah will be joined by other famous friends, including Lady Gaga, Michelle Obama, and J. Lo, on her other tour stops. 
The event includes a box lunch provided by Weight Watchers (naturally), and activations from partnering personal care brands like Degree and Vaseline. Maybe Oprah will take a page from Tyra (who was taking a page from Oprah) and put bejeweled tubs of Vaseline under everyone's chair. You never know! 
As generous as Oprah is, though, she's still a businesswoman at heart. The keys to living your best life come at a steep price: Nosebleed seats are $95, and if you want to get front and center, it'll run you upwards of $400.