Growing up, there was nothing better than waking up and realizing that school was cancelled because of wintery weather. Now, SNOWDAY is allowing Dallasites to feel that Christmas magic all season long with a new, interactive gallery.
SNOWDAY, presented by the Bayer Brothers Sets and MOTUS, is an 11-room immersive holiday experience that will put anyone in the holiday spirit.
"We started thinking about it and how it would be something Dallas could use," Scot Redman, Co-Director of Redman Pictures, says. "Something super immersive, really allowing you to dig in. Christmas was the perfect time to do it, and a Christmas immersive experience hadn't really been seen here before."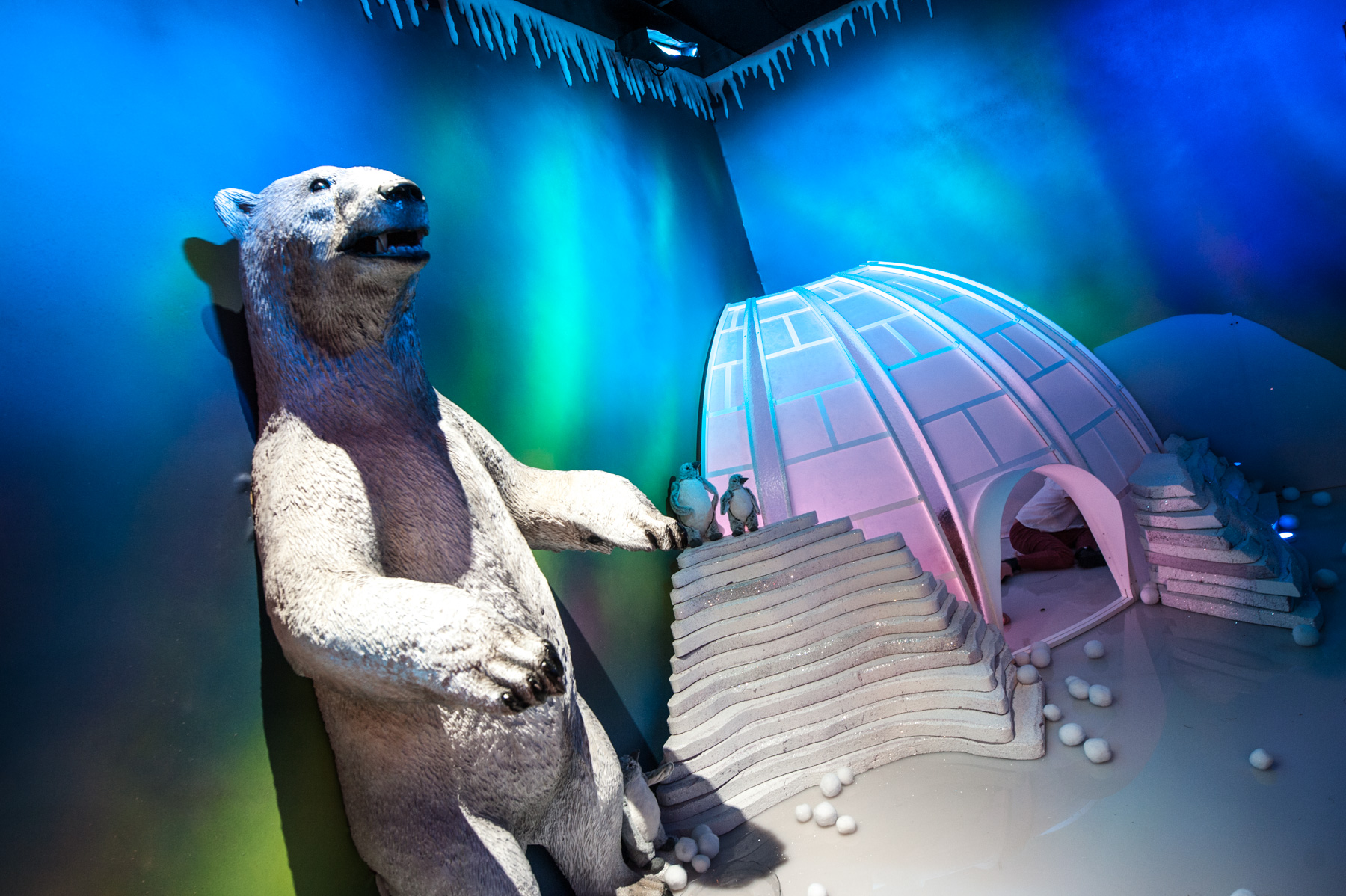 Upon entering, guests are thrown into the world of SNOWDAY with a giant snow globe adorned with the Dallas skyline. Each room has a different theme, from family road trips in a vintage camper, to igloos at the north pole, to a beach vacation complete with surfboards you can pose on.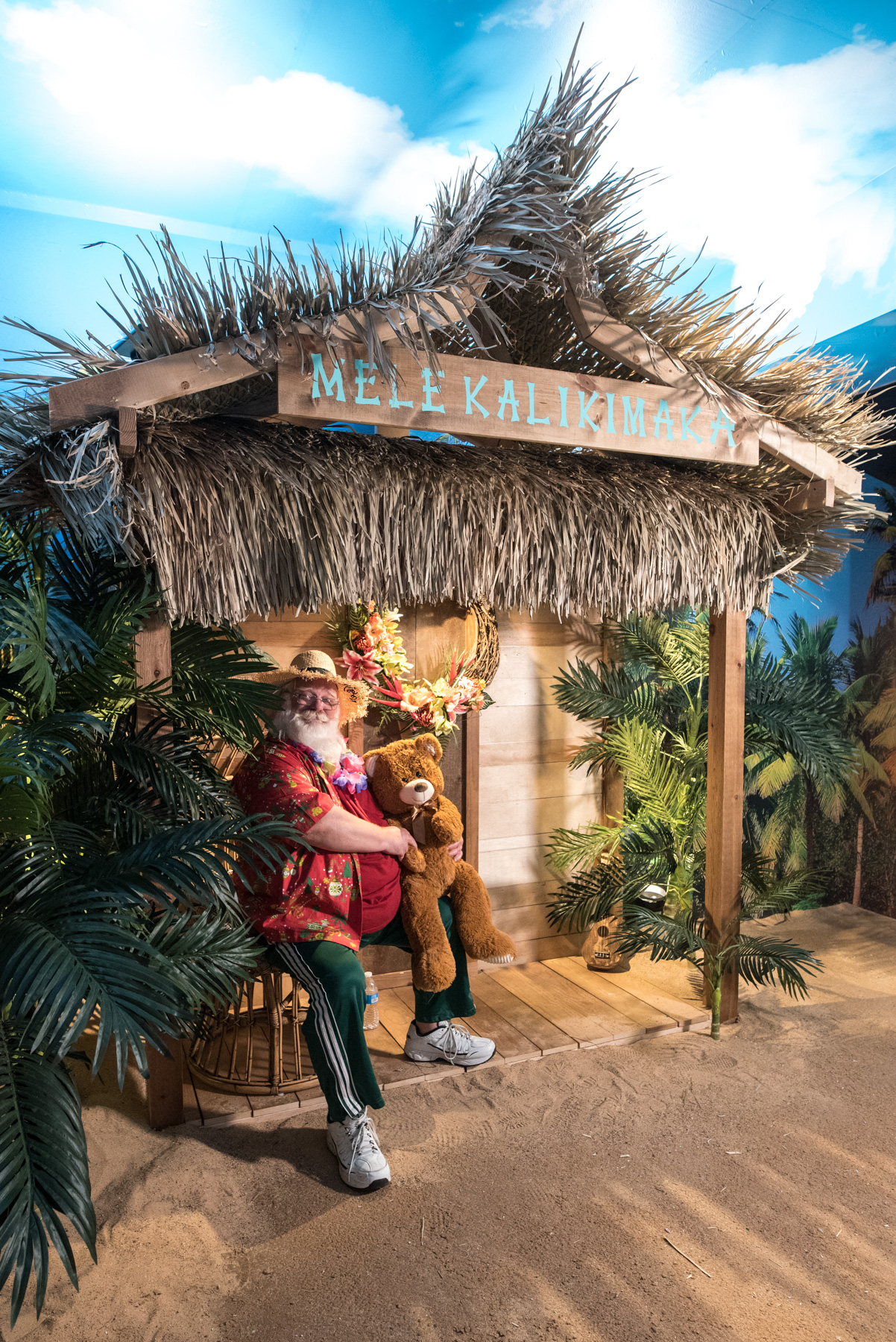 "We were trying to create something totally out of a fantasy," Redman says. "We wanted things to be fun and crazy and silly, fulfilling the 'what is a snow day' fantasy. What does that bring?"
Another perk included with the ticket is the chance to meet Santa and his elves. The installation has a 3D-style MOTUS photo booth to document the occasion (you may recognize the impressive booth at parties around town, like our Best of Big D event).
"I don't think people should expect anything before they come in," says Redman. "You should be ready to have a good time and get your brain blown, but you can expect to have incredible pictures taken of yourself."
After attendees wander through the maze of galleries, which takes about an hour, they can browse the gift shop, and print pictures from the interactive booths to take home and remember the day by.
"We've had kids come in even when it was halfway built and their brains were blown by it," Redman says. "I am so excited to see people's reactions for what the final product is."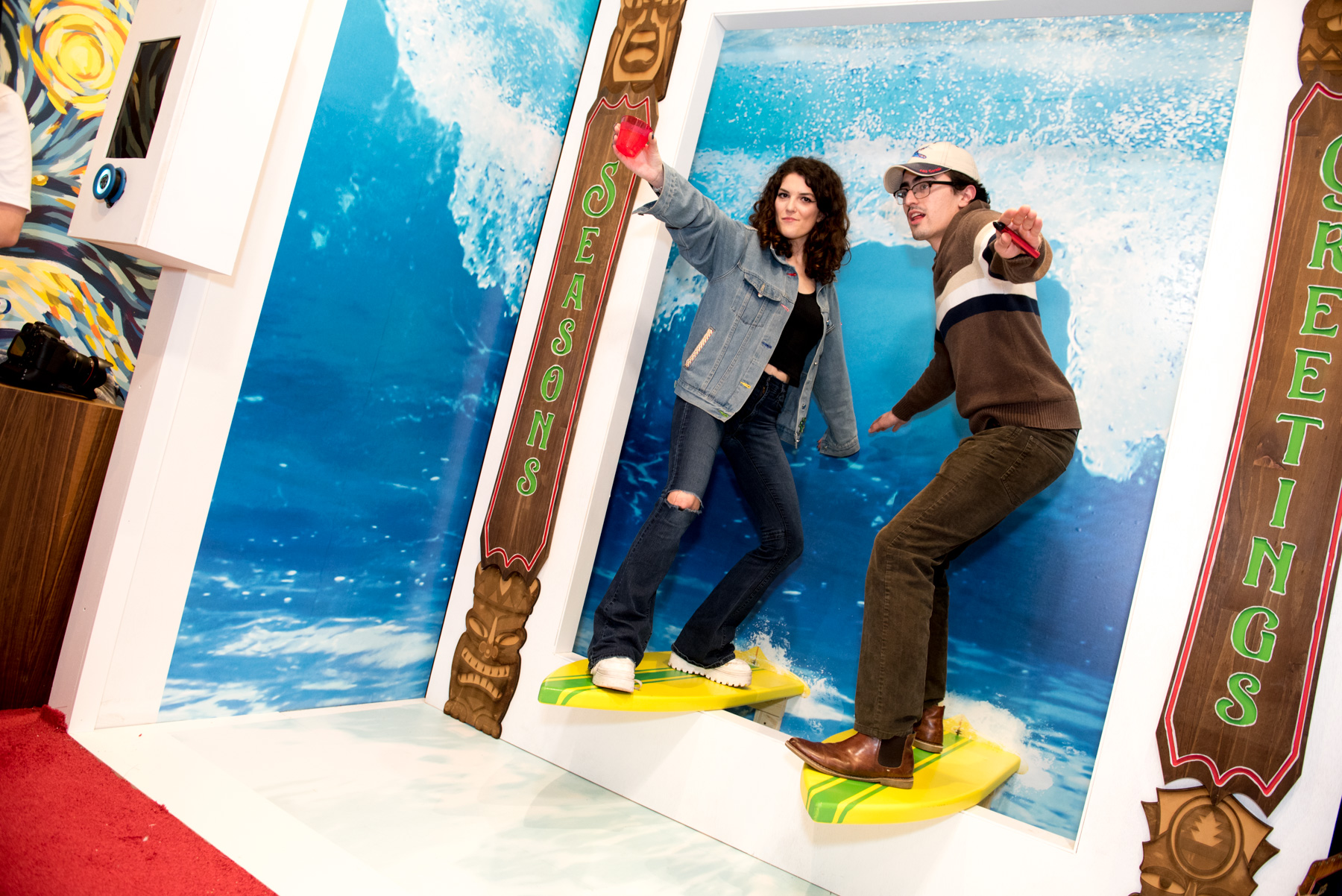 SNOWDAY is located at the The Plaza at Preston Center, and will run from November 21 to January 5.
Tickets are $30 for adults, and $22 for kids. Children under 3 get in free. One dollar from every ticket will go to the Children's Medical Center. Remember to get your tickets ahead of time so you don't get iced out!
Get the FrontRow Newsletter
Get a front row seat to the best shows, arts, and things to do across North Texas. Never miss a beat.