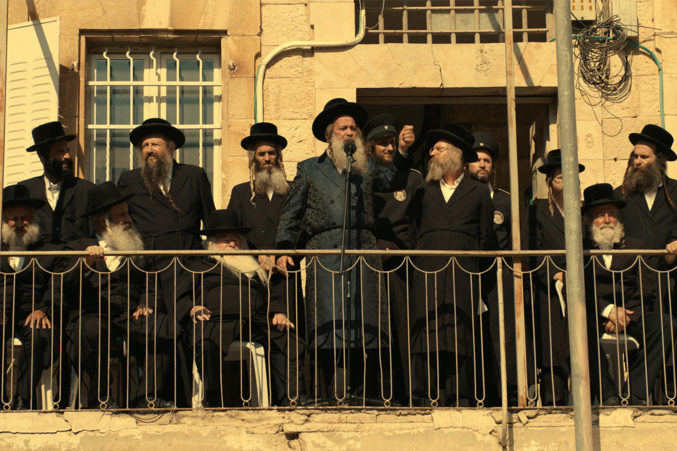 The Jewish Film Festival of Dallas Is Back
The 23rd annual festival bills itself as being "like Sundance, but Jewsier." Here's what you can see this year.
On August 28, the Jewish Film Festival of Dallas entered its 23rd season, providing a bridge between the public and the Jewish experience through its historical and contemporary stories. The festival includes 11 films, ranging from documentaries about prominent Jewish leaders, to dramas surrounding Jewish culture.
At the festival, the Jewish Community Center of Dallas will be presenting the 'Jewish Film Festival of Dallas Emerging Filmmaker Prize' in memory of Dr. Peter Marcus. The $1,000 cash prize is rewarded to the young filmmaker who reflects Jewish themes in their work.
Tickets are $16 for non-members and can be found on the Jewish Community Center of Dallas's website. Here's a preview of the films screening around town this month.
Golda's Balcony, The Film portrays Gold Meir's journey from her childhood in Russia, to her rise to Prime Minster of Israel, focusing on her reign during the 1973 Yom Kippur War. September 25, 1 p.m.
 Using actual clips of Bibi Netanyahu, the documentary King Bibi follows his life as he works his way up to Prime Minister, showing the ins and outs of his continuing reign. September 23, 7 p.m.
Carl Laemmle is known for many things, especially being the founder of Universal Pictures. New documentary, Carl Laemmle – The Film shows you what you didn't know; that he was a liaison for women and African Americans in Hollywood, and also helped hundreds of Jewish families escape Nazi Germany. September 25, 7 p.m.
After watching his daughter get expelled from school because of her ethnicity, Yakov Cohen starts a campaign fueled by his outrage, with nothing but the support of three of his friends who help him as the movement grows bigger and bigger. The Unorthodox tells the story of a man who started the Shas party in Israel. September 14 and 16.
Mini-series Autonomies shows an alternative reality of present day Israel divided into two–the secular state in Tel Aviv and the Haredi autonomy in Jerusalem. Focusing on Broide, who lives in the autonomy, we see him smuggle non-kosher books, among other items, back to his side. Soon, he is asked to smuggle his biggest item yet: a little girl in the midst of a custody battle. September 15, 4 p.m.
Caught between the man she loves and her family's expectations, Ariela must choose between the rejection of her community and traditions or following her heart. This story unfolds in Leona, set in a Syrian-Jewish neighborhood of Mexico City. September 17, 7 p.m.
Orna is a mother of three who lands a job with a luxury real estate firm. She feels lucky to have gotten such a coveted position, but soon realizes it isn't all that it seems. A take on the #MeToo movement here in America, Orna must decide between advancing her career and doing what is right in Working Woman. September 18, 7 p.m.
Chewdaism: A Taste of Montreal hones in on Montreal's history and culture through food. Jamie Elman and Eli Batalion give an insider's look at all the Jewish eateries and hot-spots in their city. September 26, 7 p.m.