Even for an artist who's used to working on a large scale, having a skatepark as your canvas is a big undertaking. 25-year-old Dallas native Drigo, aka Eric Gutíerrez Rodriguez, grew up skateboarding, but his new art installation at 4DWN Skatepark is the first project that allows his two passions to collide. 
The artist, who you may recognize from his previous work at Sweet Tooth Hotel and murals at The Hill, was hired to paint the course for the Zumiez Best Foot Forward Finals. The nationwide amateur skateboarding competition came to a close in early September at 4DWN, a non-profit community skatepark founded by veteran skaters Mike Crum and Rob Cahill. The Drigo-designed course will stay up for a few more weeks for Dallasites to see and enjoy.
"This project aligns with everything I'm about. I grew up skating. Back to school shopping was always at Zumiez, or Index, or some skate shop," says Drigo. "To bring that full circle and be a part of something they're doing was really dope."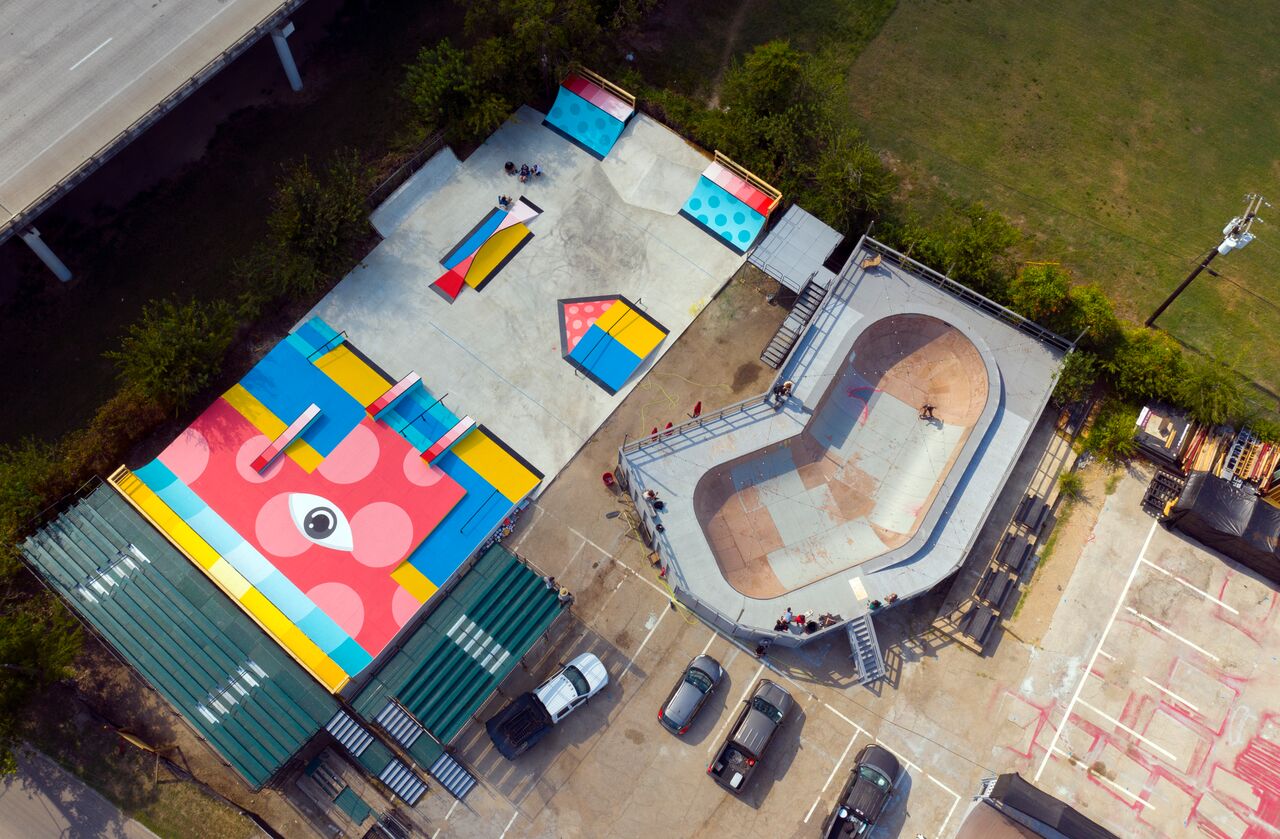 For the piece, Drigo experimented with recurring elements in his work, such as gradients of bright colors, polka dots, and the image of an eye. 
"To me, it represents awareness. Some people think of the evil eye, but it's not really that," he says. "It's just open mindedness and awareness." 
Drigo and a team of three or four friends would meet at 4DWN around 8 p.m. every night, working through dawn to paint the massive canvas with rollers and brushes away from the relentless summer sun.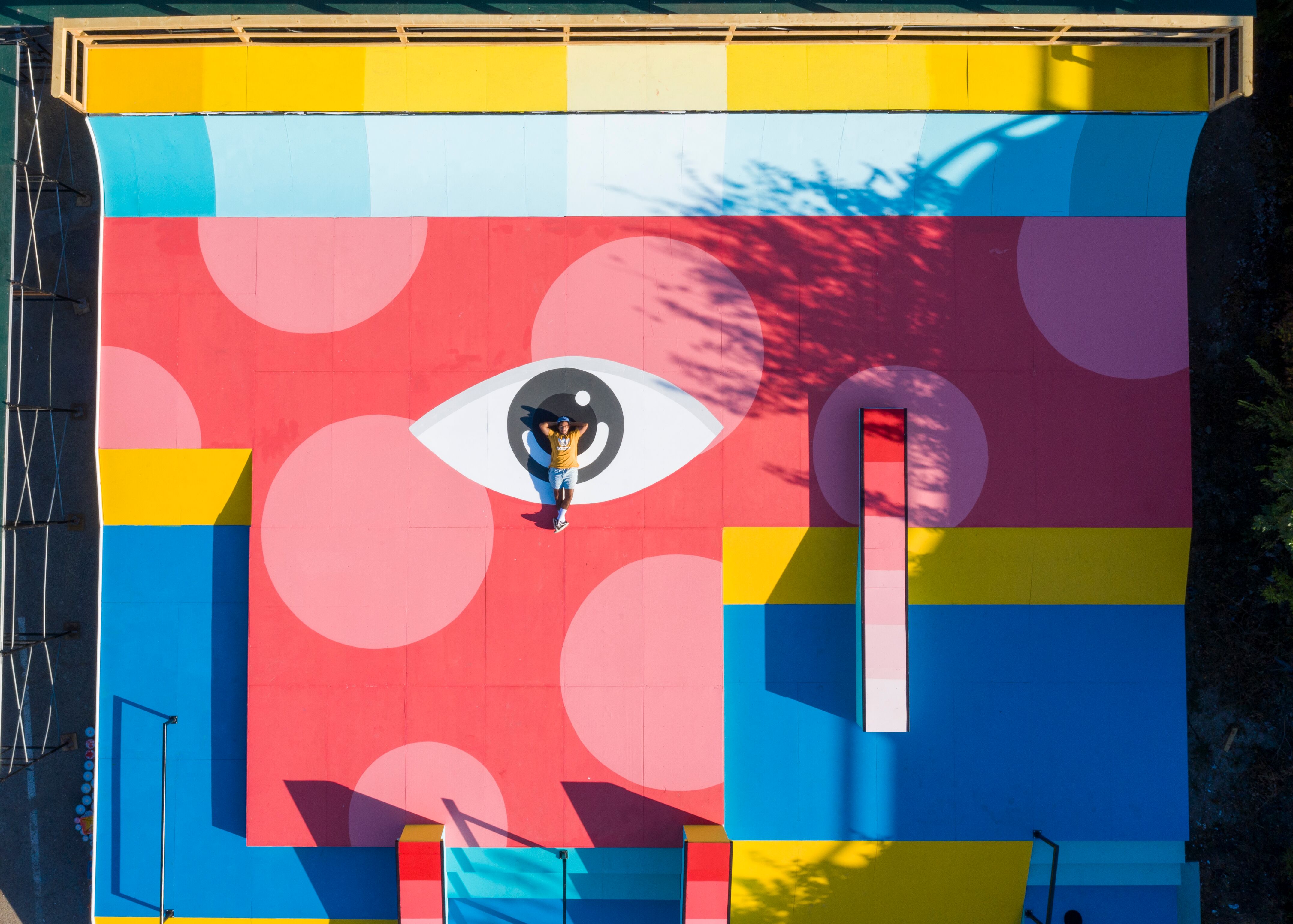 "It was really cool because while we were painting for a few hours, we'd be like, 'Alright, break time' and jump in the bowl and skate around on the mini ramp or indoors," Drigo says with a smile. "We'd fall a bunch and come back out and start painting again."
The artist is currently working on some large sculptures that will become permanent fixtures at the Galleria Dallas. He also may be painting some new murals around town soon. For now, you can see his largest work to date at 4DWN. 
Get the FrontRow Newsletter
Get a front row seat to the best shows, arts, and things to do across North Texas. Never miss a beat.