The best thing about Charli XCX is that I find it so difficult to agree with her on most things. Her unbridled enthusiasm for the late 20th Century, while charming, is something I find entirely unrelatable. While she sings romantically about compact discs and JTT, I can only think of Woodstock '99, a pop culture moment so dark and vile that there is an entire podcast dedicated to just how bad it was. It's called Break Stuff. That's how I remember that year: Clownish brutes in backward baseball hats breaking things—shattering lives, reputations, and rock music itself. A twisted take on metal with white rap is all I can think about when ruminating on that year. But through Charli's filter: Nothing but joy. She has a gift for these things. She makes us all a little less cynical when she sings.
Charli XCX came to power via PC Music, the perverse electronic crew that played gene therapists to pop's essential DNA in the early 2010s. Charli XCX is, in many ways, the most realized and successful visionary of this distorted musical philosophy. She shouts out to PC Music founder A.G. Cook early in the show, and the crowd shrieks at the mention of his name.
There was a confusing mix of fans near Victory Park on Wednesday evening, as Charli XCX performed at the House of Blues while the Jonas Brothers took the American Airlines Center. Two young pop crowds clashed on the sidewalks, and the only way to tell the difference is that the Jonas Brothers gang is generally a little more suburban and dressed down, while Charli XCX supporters have a costume-level sense of drama. Exasperated parents trailed their children while trying to make sure everyone stayed in groups. Concert season is here, mom. Can you please buy $85 tickets?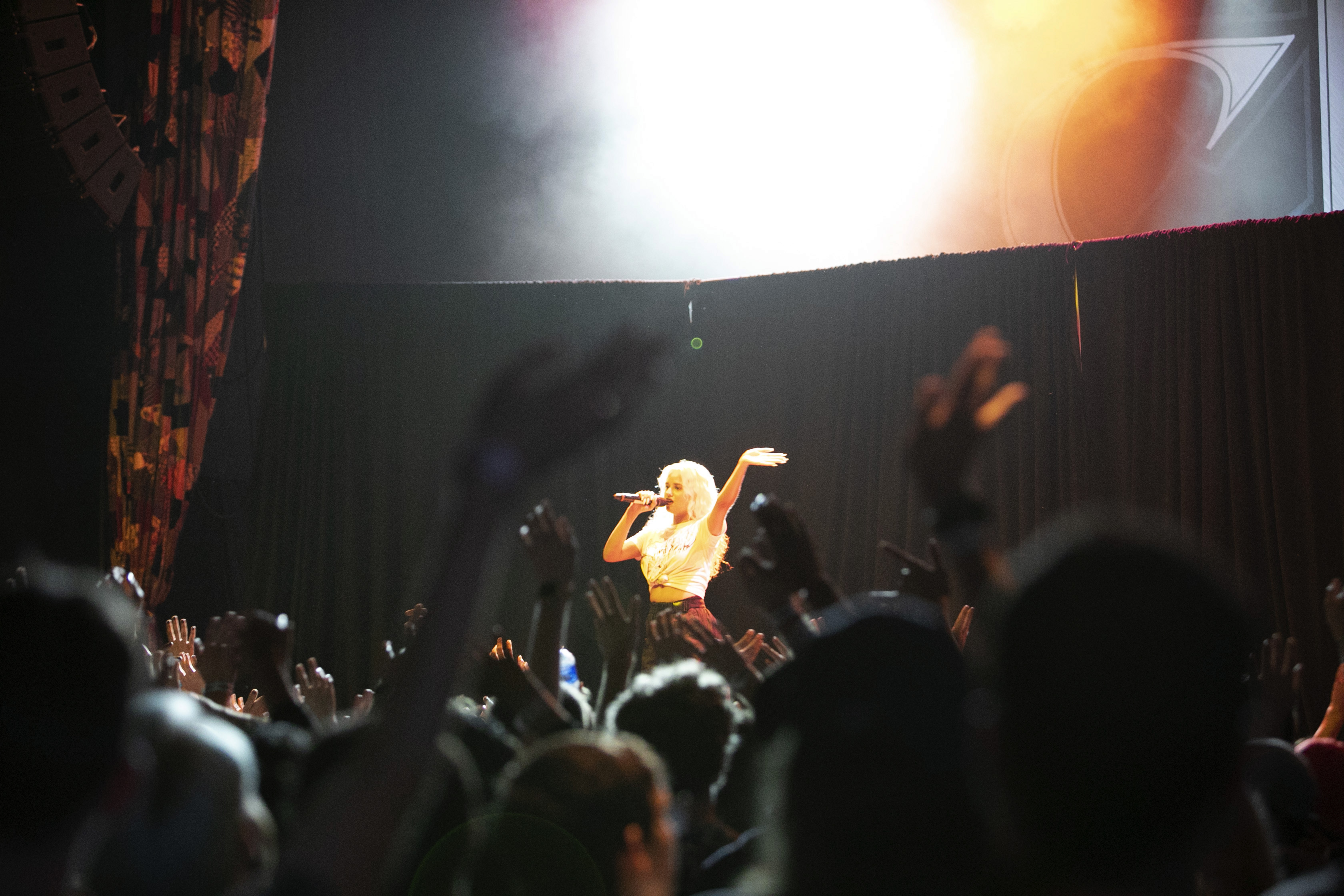 Opening act Tommy Genesis has been on her own rise, one that is also egocentrically branded. It's an effective approach. One of the most potent songs on her recent album, Lucky, is simply called "Tommy." In the live setting, she ends the song screaming her own name while falling to the floor. It's disturbing. and it's one of the evening's highlights.
"I feel really lucky to be here tonight," she then says, referencing her own album title while lying on the floor.
Like many rappers, Tommy yells more than the detached slump that her cool recordings would suggest. Onstage, her over-sized look and exaggerated dance moves feel more like the golden age of hip-hop rather than the internet mumble era. The minimal backdrop—she played in front of a closed curtain—only adds to the singer's ability to entertain with just a microphone. She purposely misquotes a Kanye West lyric that is too profane to mention here, but in Tommy's version she demands that she would "rather be a snake than a ladder." On the final night of Tommy Genesis' tour, it seems impossible that Charli XCX can top the energy of the opening set. That's a silly assumption.
Any Charli XCX performance is cause for excitement. I once saw her perform in a Hollywood venue called Create where she brought out Carly Rae Jepsen as a surprise as confetti rained down on the bottle set crowd. It was a Wednesday. She showed up after opening up for Taylor Swift in October of 2018 to surprise a group of fans at a much smaller show at Deep Ellum Arts Company. While rising dangerously close to being a top-level star, she remains loyal to her club roots.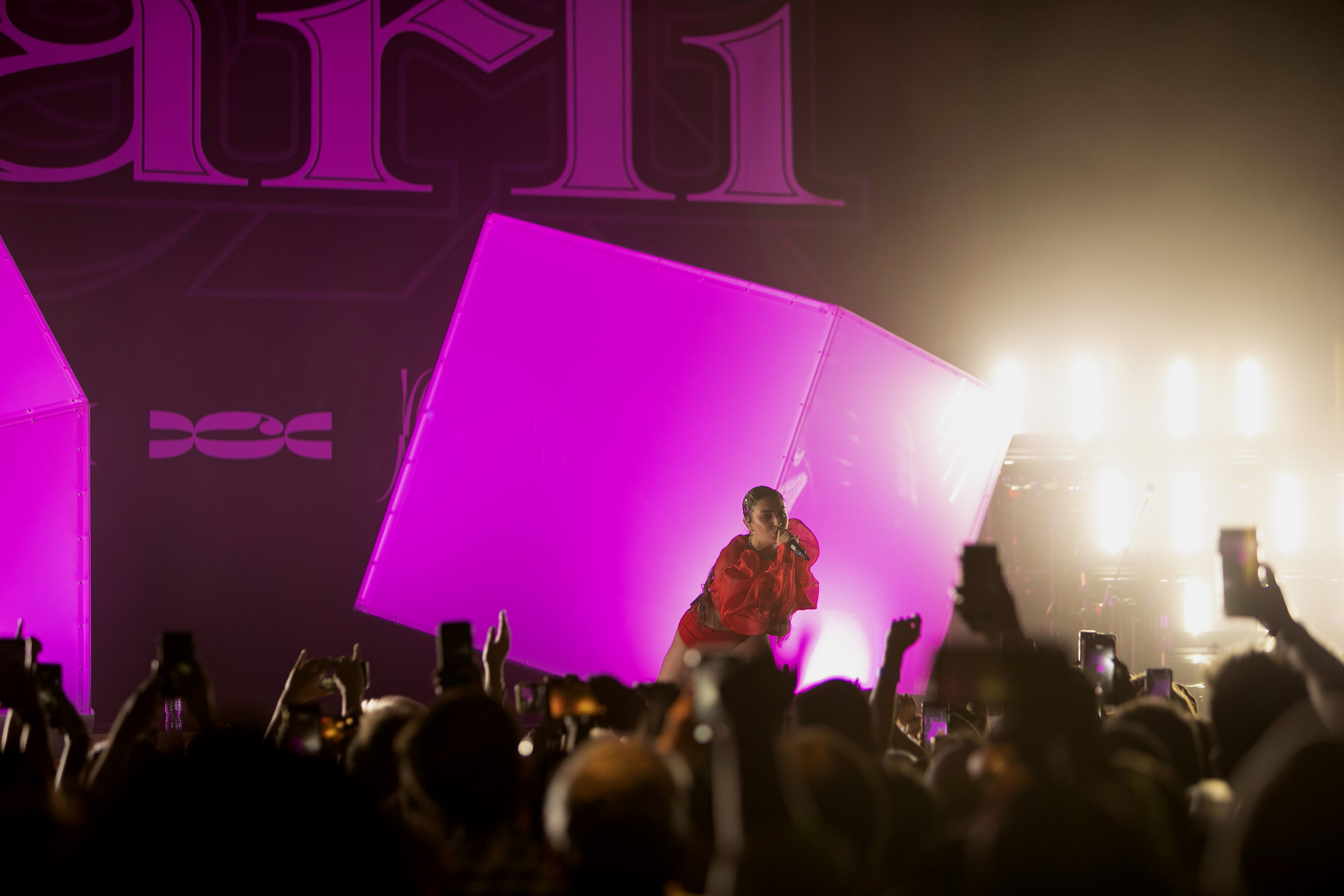 At 8:46 p.m. Charli's fans were chanting, "CHARLI. CHARLI." There were many humans in dog collars in the crowd, as well as leather hats and half-tees. Charli XCX begins her set with "Next Level Charli" off of her latest album, Charli. You will leave this concert with many takeaways, but you will never forget the names of these women.
The previous times I've seen Charli she is always in a group. Never lost among the shuffle, but never taking over the entire stage. This time is different. She now has a ballad portion of the evening. She remarks out loud how odd that is. These are no quiet ballads, however. "I Don't Wanna Know," also from the newest album is an enormous and greedy Prince-style of torch song.
Most of the set was about energy, however. Charli did humanize herself by admitting she had been to Hooters across the street earlier in the evening. "We're on the same wavelength," she says of the servers. These little moments distracted from the fact that she spent the rest of the set fully bouncing from one side of the room to the other. She changes outfits. She complains she may have chipped a tooth. The stage can be a dangerous place and Charli takes every risk and smiles while doing so. "Dallas, you really go hard, huh?" she asks after having a fan check for damaged teeth.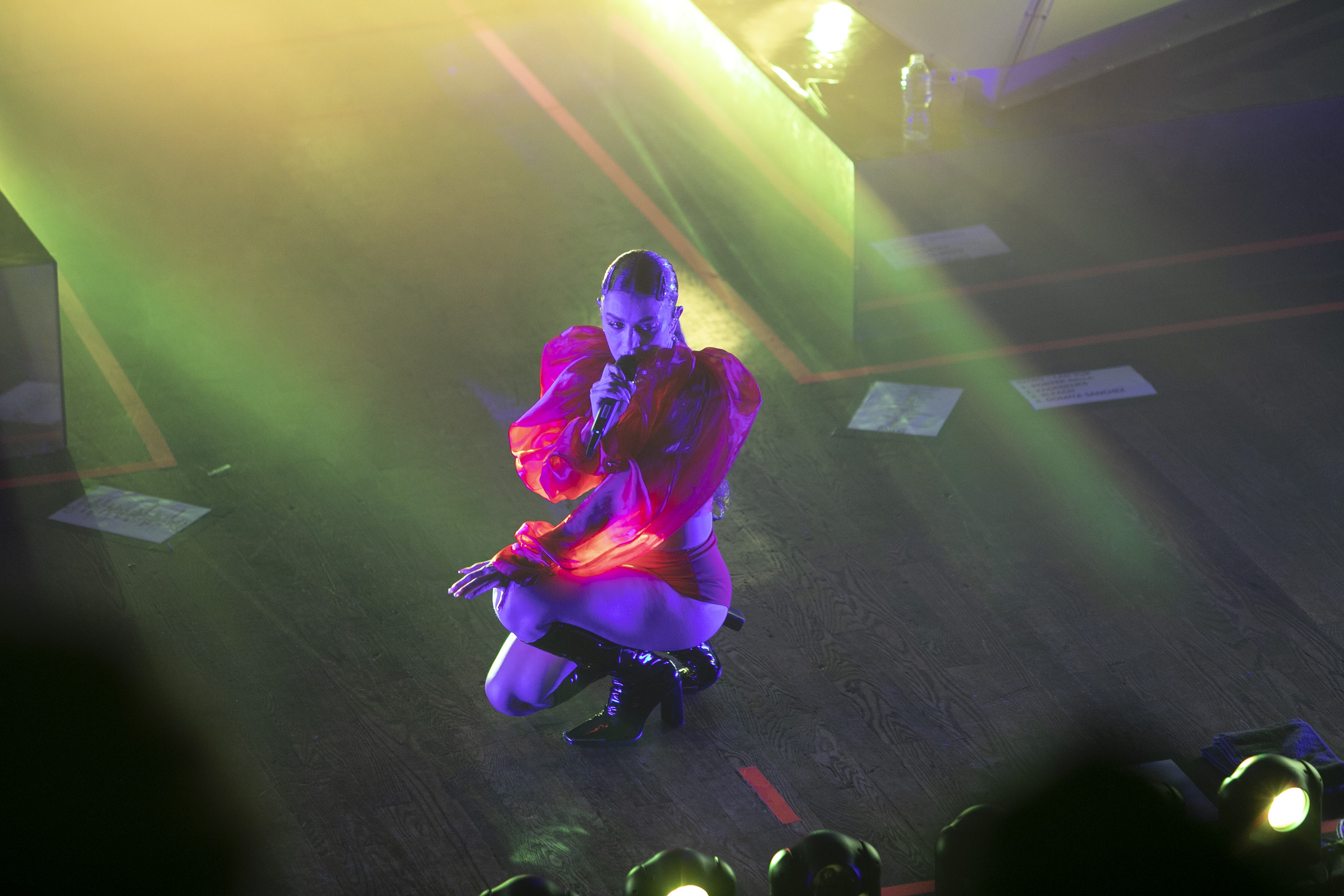 Charli's fans scream along to the ballads with the same force as when she implores them all to extend their middle fingers. During "Shake It," she has a group of drag performers come on stage and fulfill the song's directive. In most cities, the singer asks "queens, performers, [and] dancers" to join her for the performance. It's a nod to the communities that have long been supportive of the XCX brand.
"This is it, angels," she says as she gets ready to wind down for the night. As the crowd demands more and more she responds with, "You really f*cking love me, don't you?"
One of Charli XCX's final songs of the night is technically her biggest hit, "I Love It," a song she wrote and was released by the Swedish DJ outfit, Icona Pop. The song gained notoriety when it was featured on a 2013 episode of HBO's Girls. The song marked a new era of dance music while firmly leaving behind the highly problematic American Apparel age of the early 2000s. This was something different. It was the first time it really felt like a new decade. And when it wraps up in a couple of months it will be one of the things worth missing from this time, period. I may not want to go back to 1999, but I will definitely take 2013. Blame it all on Charli XCX.
Get the FrontRow Newsletter
Get a front row seat to the best shows, arts, and things to do across North Texas. Never miss a beat.