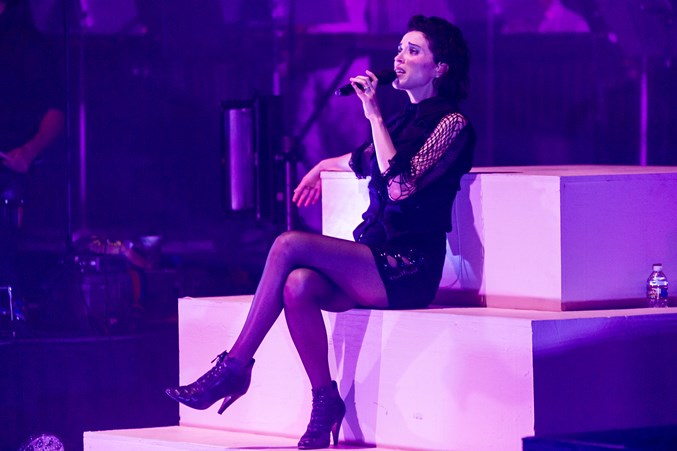 The St. Vincent Collaboration on Taylor Swift's 'Lover' is an Album Highlight
A "Cruel Summer" indeed.
I feel confident that one day Taylor Swift will have an album where the majority of collaborators are women (Liz Rose will be one of them!), but for now, I'll take what I can get. And as of today (Lover Friday, if you will), what I can get now includes an extremely replayable collaboration between Taylor and St. Vincent (aka Annie Clark), a Lake Highlands High School graduate and artist I would watch do literally anything on a stage. (If you haven't seen the St. Vincent duet with Dua Lupa, drop everything.)
"Cruel Summer," the album's second track, is also credited to Jack Antonoff (who produced St. Vincent's Masseduction), and so of course it's an 80s-throwback, synth pop dream. St. Vincent appears to be the only other woman to receive a writing credit apart from Taylor, and I'd very much like to believe she's responsible for the instantly iconic line "summer's a knife."
Truly, the cruelest part of "Cruel Summer" is that we were robbed of playing it for the majority of the actual summer. Nobody understands the cruelties of the season's merciless heat quite like Dallas. Plus, this song would have slapped at a Fourth of July barbecue.
Anyway, more St. Vincent please, Tay.